Your Garden workroom as a Home Office
Home working now offers multiple benefits. From cost savings to quality workspaces, then increased time for family and leisure, leading to improved mental and physical health.
So what could be better than having your own insulated garden room office?
Imagine leaving work on time and the twenty-second commute home. With that barrier, helping you maintain the home and work-life balance we all seek.
Your Garden workroom as a Home Studio
Our fully insulated garden buildings make for the perfect garden studio. Whether you're a musician needing a space to practice at any volume you like without disrupting your neighbours or an artist needing a creative space to escape to. We can design a garden building to suit your creative needs.
Your Garden workroom as a Workshop or Storage Area
Are you looking for a garden workshop building? A garden room offers flexible storage space. It can be created as a workshop or storage. Perhaps you're looking for a garden room which also has a main office, or family space with an internal wall? We can even offer a separate access door.
Your Garden Workroom as a Home Business
Our garden buildings offer the ideal solution for establishing a workspace within the comforts of your own home while maintaining a clear distinction between your personal and professional life.
Whether you seek a hairdressing studio, an office space, a beauty salon or a tattoo studio, our garden rooms cater to diverse business needs.
Risks and maintaining safe
Risk is always a key consideration against our strengths in a business. We use a variety of insurances to cover our business, vehicles, staff etc. So, ensure that any new garden building is insured too. Valuable equipment and information are often retained in a workspace. We reduce risk further with our heat-strengthened double glazing and insurance-approved multipoint locking as standard. This is applied to all windows and doors.
Your clients, staff and management will need your garden building to just be as reliable as you. Our CAT6 fixed-line internet connection offers a more reliable option than a stretched Wifi. Our IT partners can assist further with cameras, security systems, additional sockets and networking.
Something for Everyone
Kingdom Rooms can design a garden office or workshop building to suit your budget. We give advice on potential tax savings and pitfalls to avoid when offsetting costs against your business.
Our energy-efficient buildings, lighting and heating help reduce the costs of your business. This helps in reducing home heating and lighting usage so can create personal cost saving too. Investing in a better quality building with low maintenance or maintenance-free materials helps to free up time. Additionally, it helps with future remedial costs associated with lower-cost buildings.
Services such as water and waste for a sink or toilet are available. These normally require Building Regulations, which we can design and build to and assist you with.
Why chose Kingdom Rooms?
We learnt from the past. Timber buildings of a bygone era 400 years ago elevated timber off the damp, cold ground to help many of them last until today. Our 'No Concrete' base systems do exactly the same.
We have several buildings on display so you can see and learn how different buildings can last longer and outperform others. No professionally edited photos creating a hard-to-follow image.
We normally design your building whilst sitting in your home. We create a full visual of your garden building combined with a fixed price quotation for your peace of mind.
Our buildings have amongst the lowest carbon footprints you will find. Our Made in Britain accreditation supports our environment and economy. From our factory-built structure to recycling most waste materials, we want our impact to be positively visual and life-enhancing.
OK, Kingdom Room buildings are rigidly built but you will also find us flexible with special requests. Our quality may be high but ongoing effort goes into reducing costs and waste and offering very competitive prices.
For more videos visit our Youtube channel
The process

Show site
It is highly recommended by our clients to visit our show site. Real buildings beat web images, and we can show you all of your options. You also see the differences between building methods, how buildings perform differently, variations on lifespan and why costs vary.

Site design visit
If you're interested, we can visit your home to assess the site based on your preferences. This allows us to design and price your building while we're with you, taking into account your specific needs and budget. Additionally, we'll gather unique site data if you decide to move forward.

Order & survey
After placing your order, we provide a detailed fixed-price quotation, that we share with our team. Upon receiving a deposit, we conduct a site survey and communicate the key stages of the build. Stage payments are requested at significant milestones, with the final balance due at completion.

Installation
We deliver materials in advance for a prompt start. Construction generally begins 4-6 weeks from the order date, lasting about 2 weeks. We minimize disruption and involve you throughout the process. Your 10-year guarantee details are released for registration upon final payment.

Factory-built
This means minimal waste as fewer materials are used meaning there's less to deliver, resulting in a quick, clean site build.

Insulation at its best
Our walls contain up to 20 times the insulation of other buildings for lower heating bills.

Wood be good
Our refined methods allow us to keep timber use to a minimum. All materials are separated and recycled, with as little as one rubble sack of waste per order.
Buying local
Using British Made and local materials allows us to reduce the carbon footprint of materials whilst supporting our economy.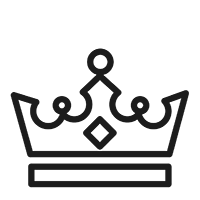 And us…
Our home show centre means your price includes no expensive show site, expensive marketing or sales commission.