5 Stars
Kingdom Rooms pride ourselves in earning every star in every review. Below is a selection of Kingdom Room reviews left at Google Reviews.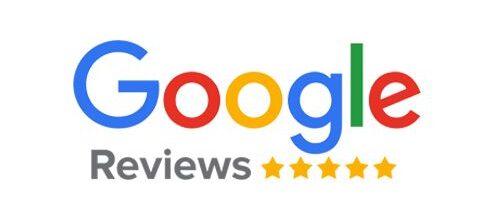 2021 – Tidy, friendly and efficient – and quick.
They behaved like a small company, in that you saw the Director and had direct contact at any time, but weren't homespun in the way that small companies can be.
We went from initial contact – having decided we were interested in a garden room, to a completed, finished and ready to use building in 3 months.
They accommodated extra, unusual requests with ease.
The quality of the product is top-notch, SIP buildings are the most efficient and insulated you can get at the moment. And Ground Screws – avoiding the need for lots of concrete – is a fantastic new technology. The work was done on schedule and on budget. Everything happened when they said it would happen, and when there were changes (largely due to external factors with suppliers etc) these were communicated effectively.
We're delighted with the building and the process of creating it. Every time I look at it, it pleases me. There was no area where I felt corners were being cut, or compromises being pushed in against my will.
We can wholeheartedly recommend Kingdom Rooms to anyone who is looking for a building to make good use of some extra space in their garden.
2021 – We recently had Kingdom Rooms complete a complete garden room for office a kids cinema space. I can't tell you how happy we are. This is a family-owned business that takes great pride in what they offer. From concept into design, our finished space was so easy with their process. We met several times to plan what we wanted. The team of employees was great to work with given we needed a lot of help with design. We were then given various options of what we wanted. Working off our agreed-upon budget, they had a price range for us. You can stay within that or go above; it's your budget. Which we did adding air conditioning. Then we had a kickoff meeting where we were introduced to our head builder who was very polite and lovely man to have on site making sure we were happy at the end of each day. Work began and the amount of care for our garden, lifestyle, and craftsmanship was evident from day one. We are now using our completed garden room every day we are so excited. The attention to detail and building exactly what we wanted was unmatched. I hope I don't miss anyone but a huge shoutout to the owners, Andy & Mandy. I would highly recommend this company to anyone who has a garden room project. Thank you doesn't seem like enough for this company.
2021 – We had a garden gym and sauna room installed by Kingdom Rooms back in July/August this year and it looks amazing. We received a fantastic professional service from start to finish. Andy provided brilliant advice during the design phase providing new ideas and suggestions. The installation and build went very smoothly and on time. The team were ever so friendly and helpful answering any questions that we had and were quick to resolve any issues that occurred. Each evening the garden was left tidy and clean. We are extremely pleased with the finished garden room and would highly recommend Kingdom Rooms to anyone.
2021 – Absolutely fantastic company, high end bespoke garden rooms with many years of expertise behind the scenes. We saw Andy, and he was so helpful, knowledgeable and completely non-pushy. He has given us a lot of options so far, and we are excited to look at adding to our garden. Nothing seems like too much, and we completely trust him already A*