An excellent way to add more space to your house that you can enjoy all year round is with insulated garden rooms. With super insulation, your garden room will remain cool in the summer and usable during the coldest winter months. Rising utility bills and resource pressures mean installing insulation in our garden buildings is more important than ever.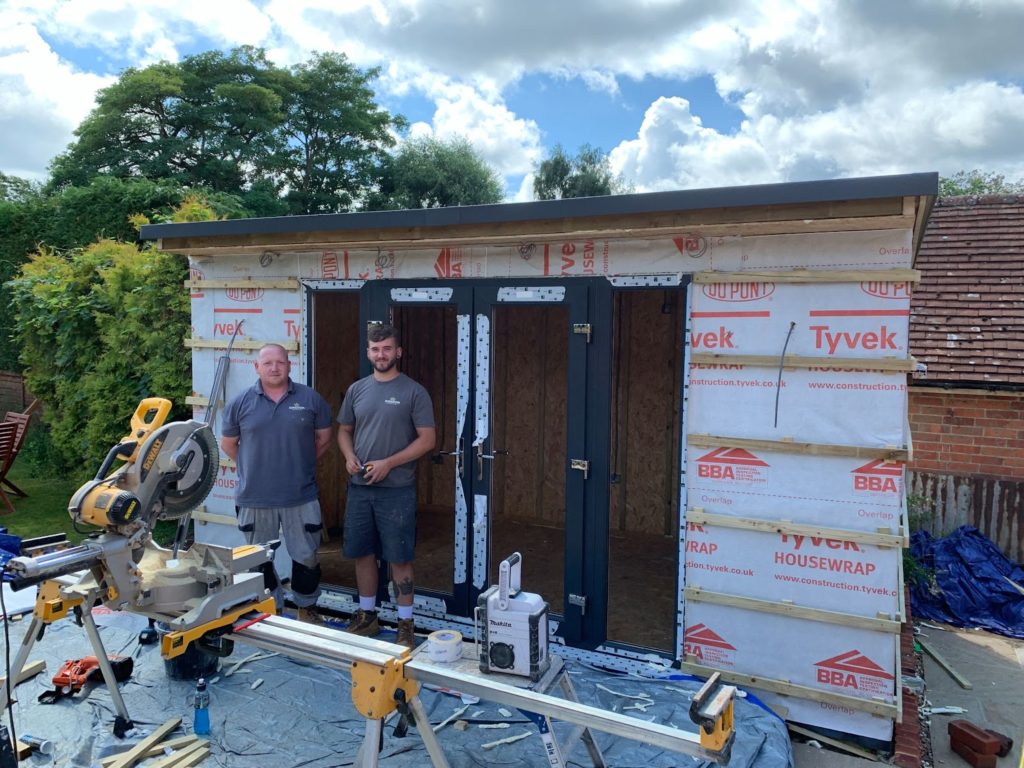 Why have an insulated garden room?
Whether in the winter or summer, a well-insulated garden room will offer a comfortable environment. Additionally, since you won't need to use your heater or air conditioner as frequently during the year, it could reduce your heating and cooling costs. An insulated garden room serves as an addition to your house, giving you more area to live in, a second bedroom, or an insulated outdoor workplace. An insulated garden room offers a flexible area that can be adapted to fit your lifestyle, whether that be a home studio to pursue your music or art hobbies or a home office to take care of business at any time of the year.
The best part is that an insulated garden room is constructed independently of your house, sparing you the stress of obtaining planning permission, and dealing with dusty, loud, and prolonged construction sites. Compared to other home expansion options, a Kingdom Garden Room may be constructed in a matter of weeks with little impact on your daily life.
Technical information
Our SIP construction to walls, roof and floor as standard provides around twenty times the insulation of a basic summerhouse. Our higher spec walls are more than twice as good still and meet the most stringent of Building Regulation requirements. We could achieve U values as low as 0.12.
As a garden building, no rule is in place for insulation, including glazing. With super-efficient walls, it is only fitting that our glass should follow. We use an A+ Rated energy efficient double glazing with safety glass throughout.
In addition, our EPDM rubberised roofs increase insulation along with the addition of external claddings, internal plasterboard and air gap beneath the floor.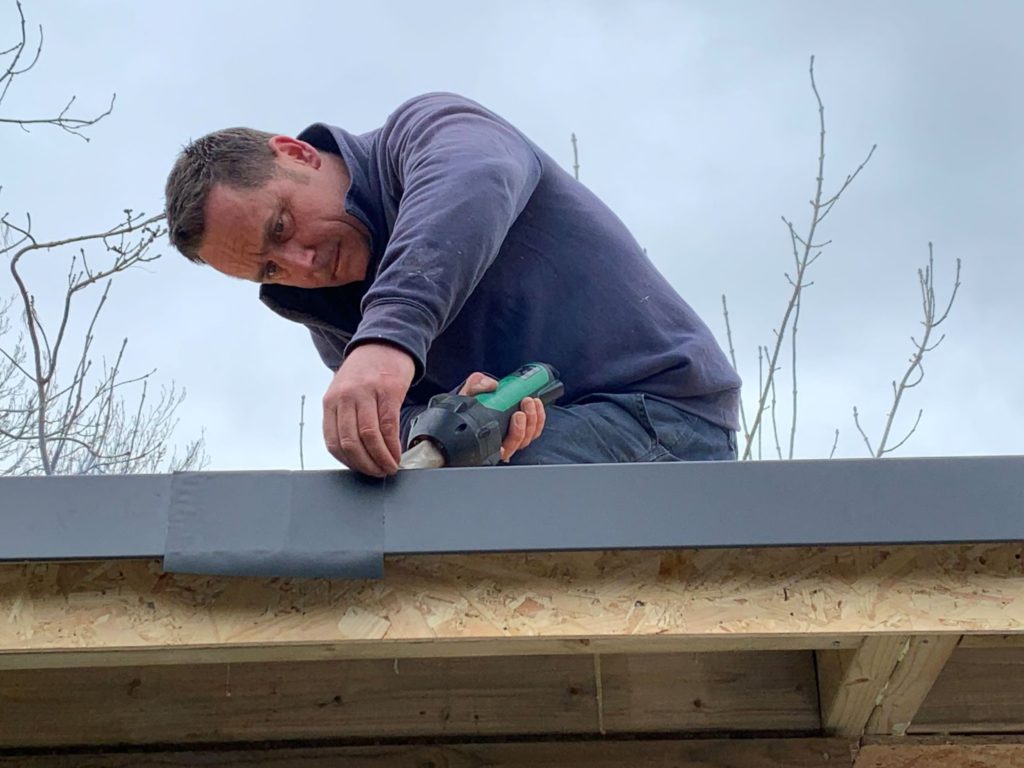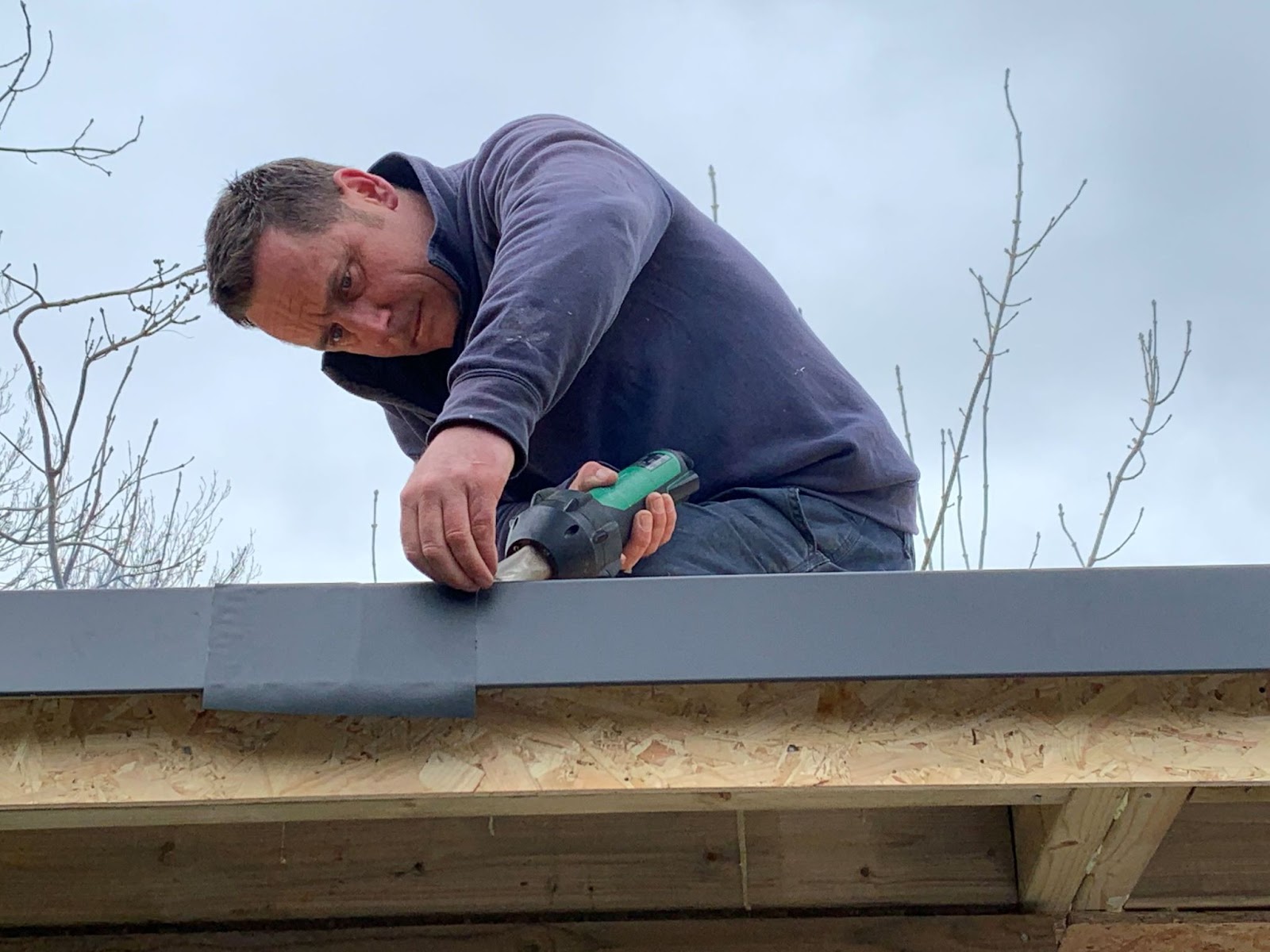 Many modern homes suffer from poor ventilation as a result of good insulation. This can result in dampness issues, condensation and mould. Kingdom Rooms include integral ventilation systems that can help avoid these issues and of course help you breathe in what would otherwise be a sealed area. Andy is always happy to give advice and solutions on mould and condensation issues that could affect your home too.
The uses for insulated garden rooms
An insulated garden office offers a quiet and effective location to focus, away from house distractions, whether you're working from home or operating your own business. Home working now offers multiple benefits. From cost savings to quality workspaces, then increased time for family and leisure, leading to improved mental and physical health. So what could be better than having your own insulated home office?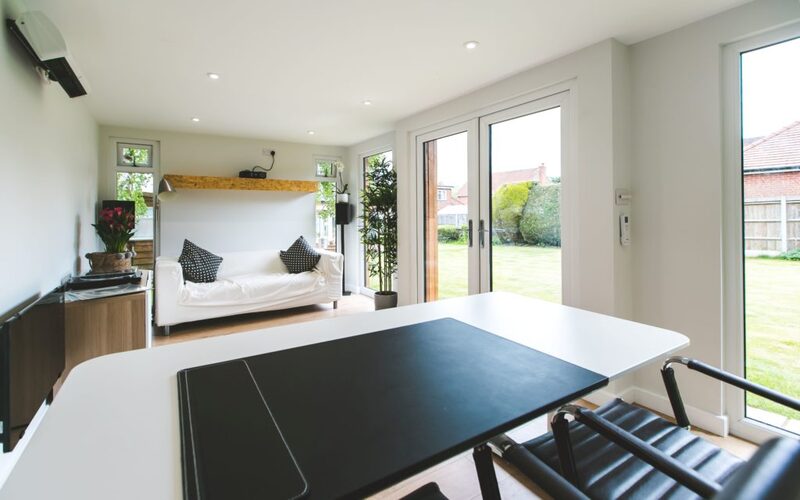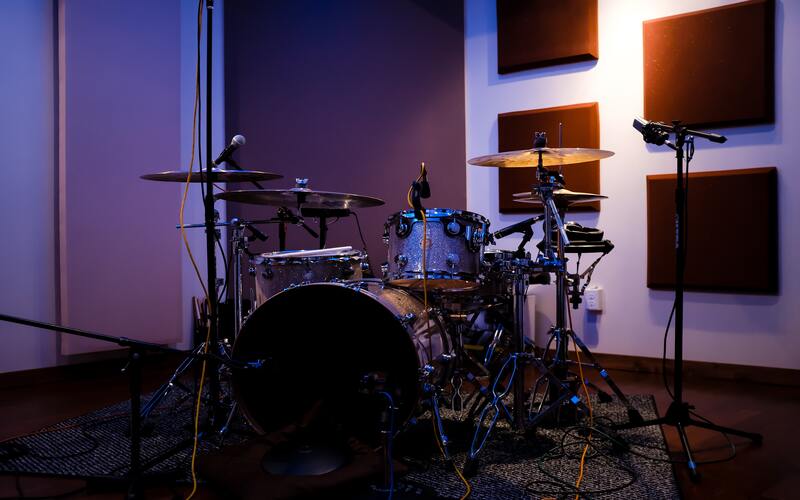 Our fully insulated garden buildings make for the perfect home studio. Whether you're a musician needing a space to practice at any volume you like without disrupting your neighbours or an artist needing a creative space to escape to. We can design an insulated garden building to suit your creative needs.
Constructing an insulated granny annexe is a more affordable option than moving or adding a traditional home extension. A garden studio is an ideal area to accommodate visitors, your in-laws or parents, or rent out a room for extra money because it is built apart from your primary residence and is insulated to residential standards. You won't need to locate temporary housing during the construction process, saving you time and money, and you won't need to worry about noisy or dusty construction sites interfering with home life. Please be aware that if you intend to live or sleep in your insulated garden room, planning permission may be needed.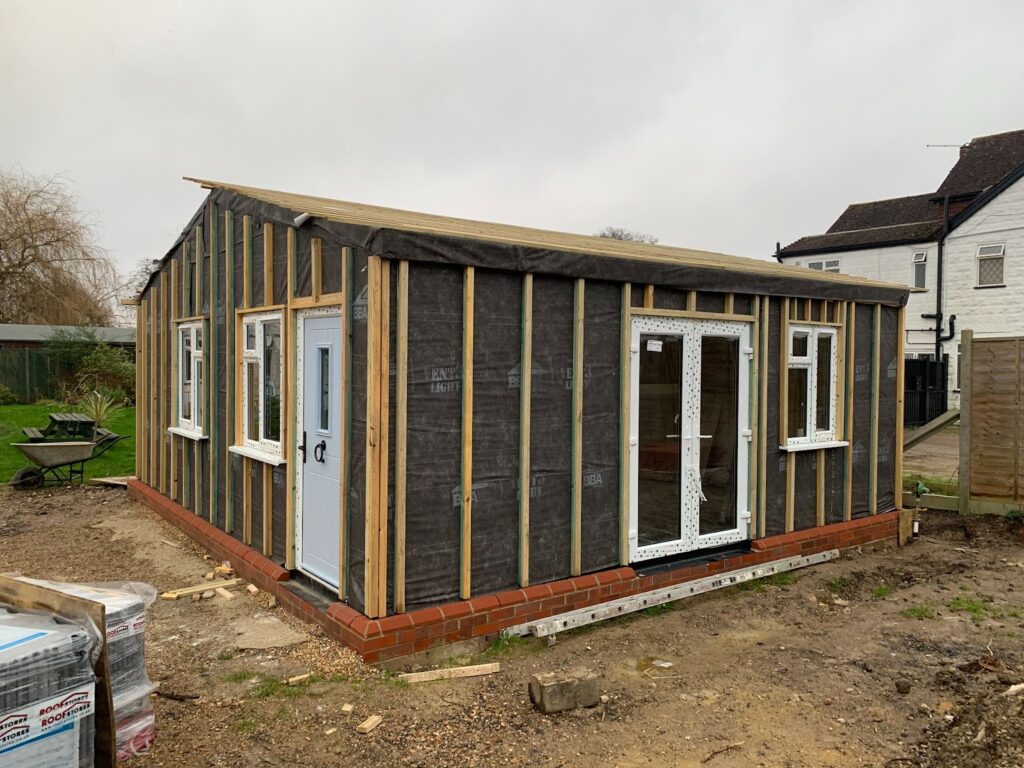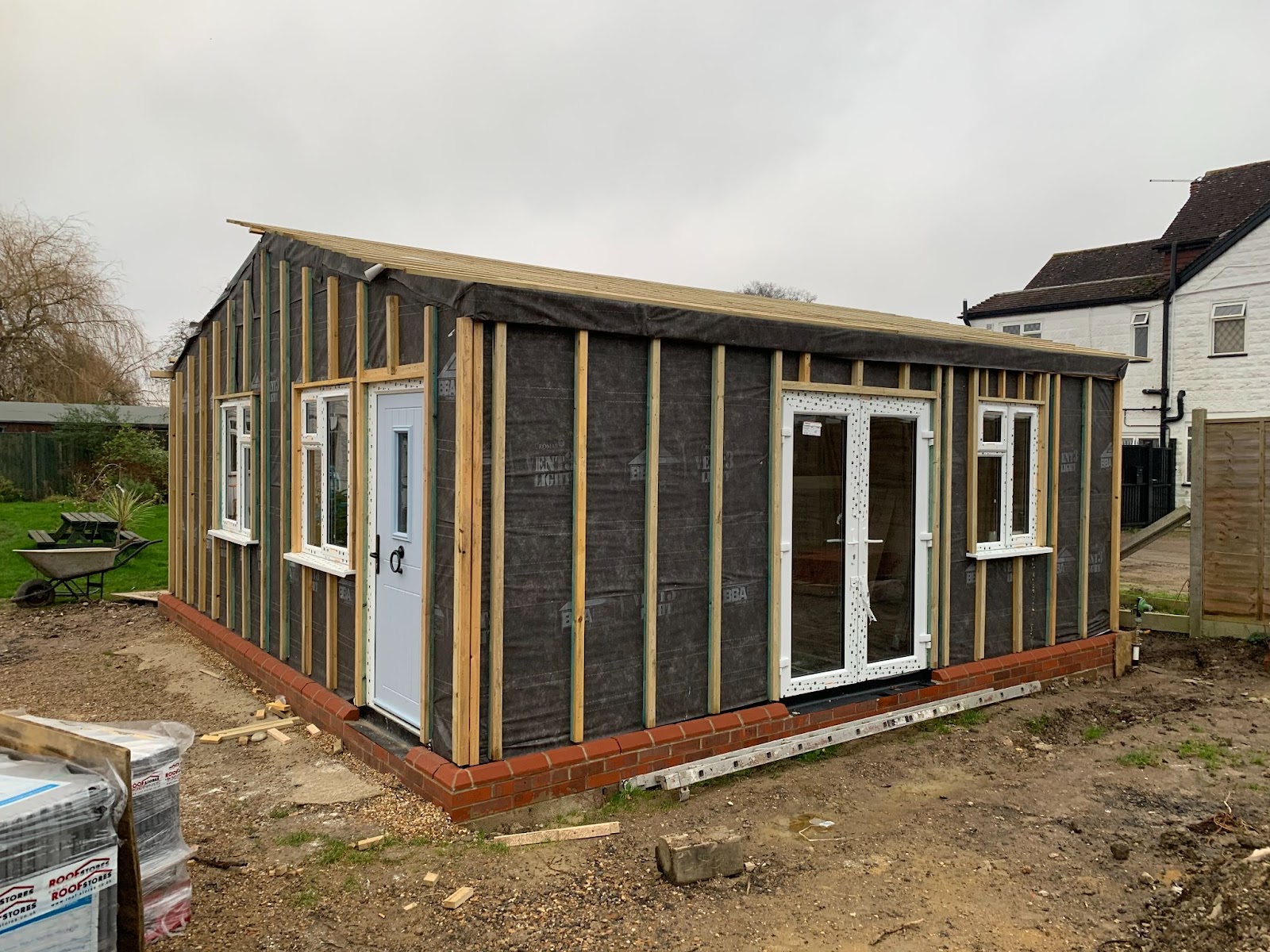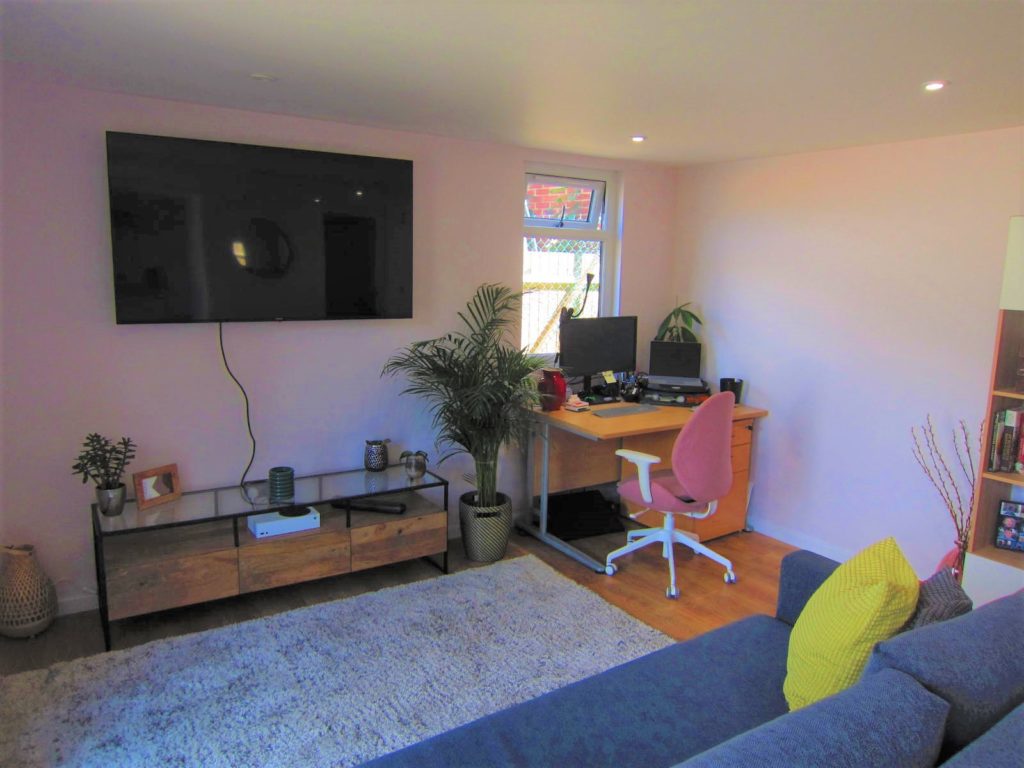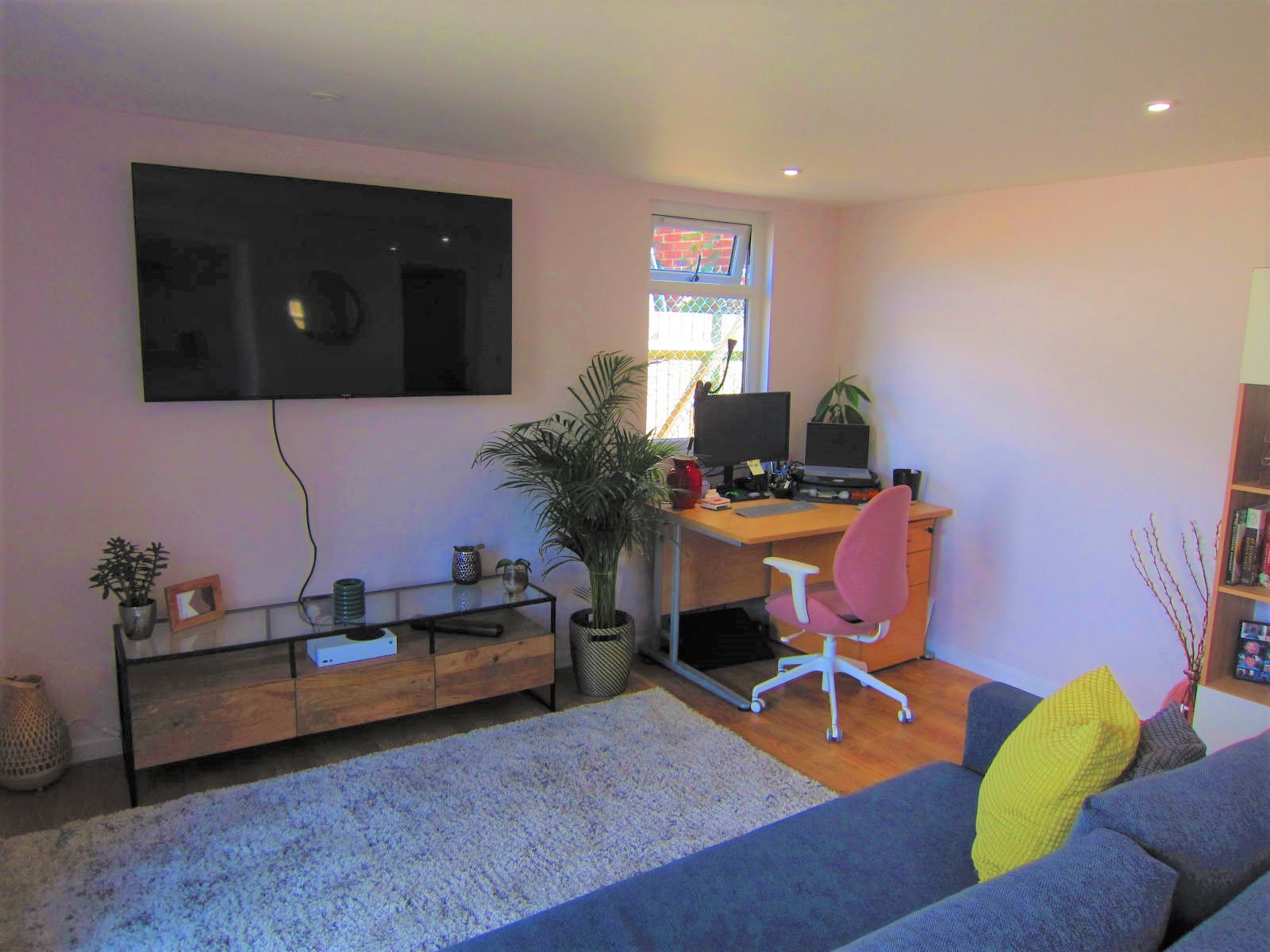 What happens to insulated home offices that are retired at the end of a day or week? We've found that many morph into a quality family space. Large TV or projector screens create games, TV or even home cinema experience spaces. Our garden buildings' super insulation keeps your family room regulated to comfortable temperatures. Additionally, they're low in cost to run. In fact, heat will be retained after you finish your work day.
Air con
We are often asked if our garden buildings need air conditioning. The honest answer depends on which way the windows face, which glass you invest in and how the building is used. Investing in the correct glass, when directly facing sunlight, can gain free heat from the sun whilst incorporating a solar heat-rejecting film. Then using heat-deflecting window blinds helps to regulate the heat ingressing. Placing the blinds between the glass reflects heat before it enters the building.
We had several comments in the heatwave of July/August 2022 that our customer's new Kingdom garden buildings were now officially the coolest rooms in the house because of this forward planning. This avoided the need for expensive air conditioning units and running costs.
Saying that, we often recommend placing a 'spare' spur socket should you wish to future-proof our building and add air conditioning later. In our general experience, the only building that needs air con regardless of design would be gyms, fitness suites or business buildings with heat-producing equipment.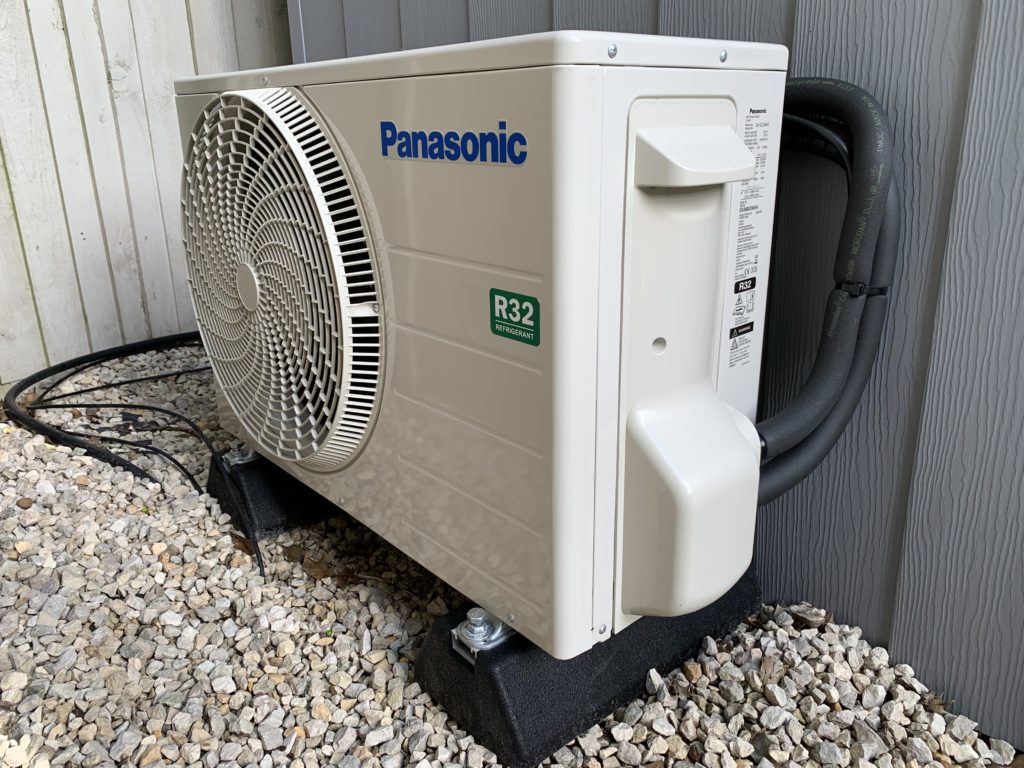 Acoustic insulation
Many uses of a home studio benefit from acoustic insulation. You might broadcast or take part in frequent Zoom meetings. It could be essential in this situation to keep external noise outdoors. You might need to keep noise indoors if you play the drums for fun or teach guitar as a business. Our walls include a sandwich-style filling of insulation that absorbs sound in both directions.
Then, you might want to think about your glass options. Kingdom Acoustic glass minimises noise transfer through our already effective double glazing by up to 13 decibels. Reverberation, or the vibrating pulse of sound waves inside solid walls, can also have an impact on noise levels. Andy, our in-house specialist, can offer advice on the finest and frequently most affordable solutions for your use. His experience in offering acoustic solutions for TV and music recording facilities is significant.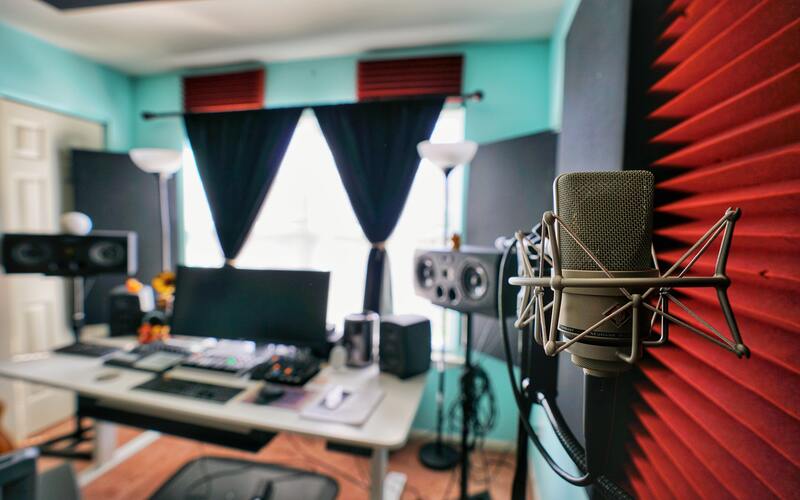 The process

Show site
Sited in our garden you see real buildings in use. Resulting in lower cost buildings against a conventional showsite with a paid sales team. See the differences between building methods, how buildings perform differently, variations on lifespan and why costs vary.

Site design visit
We offer a FREE survey, visiting your home to assess the site and your preferences. We can create a 3D design and price your building while we're with you, taking into account your specific needs and your budget. Additionally, we'll gather unique site data in case you decide to order.

Order & survey
After placing your order, we create a detailed job programe that we share with our team. Upon receiving a deposit, we conduct a site survey and communicate the key stages of the build. Stage payments are requested at significant milestones, with the final balance due on completion.

Installation
Construction generally begins 4-6 weeks from the order date, lasting about 2 weeks. We minimise disruption and involve you throughout the process. Your 10-year guarantee commences your satisfcatory completion and your final payment.
Insulated garden rooms FAQ
What types of cladding could be used externally?
We offer a dried and treated Thermowood for extended life along with a premium Redwood Cedar (which looks great with two coats of Danish oil). Composite and recyclable plastic claddings also provide a beautiful finish with wipe-clean maintenance. We avoid low-cost options such as Spruce which have lesser life-enhancing treatments, and higher moisture and sap content as stains and paints are more likely to need regular maintenance.
How good is sound insulation? How can I reduce noise that could affect my neighbours?
Thin solid wood walls give little sound insulation, whilst using thicker, well-insulated walls with additional battened plasterboard will increase acoustic insulation further. We can guide you on Kingdom Glass which will inexpensively increase noise insulation above standard double glazing and advice on sound-blocking wall and floor coverings.
Does insulation vary?
Basic structures have an external wall only. Foam and Rockwool types of insulation can then be applied internally in differing thicknesses with a thin MDF or thicker plasterboard covering. Thicker plasterboard, batons behind and even a plaster coating will enhance insulation further. A U value gives you the best indicator of insulation achieved.
What is a U Value?
You have seen these already set out on an energy label. Generally the lower the U value the better the insulation. Some summerhouses and garden rooms being single glazed are approx 5.6, whilst normal double glazing is 2.9 and our A+ Rated windows are 1.1. Our walls are 0.27 as standard and can be made even lower to comply with the most stringent Building Regulations.
How can insulation help?
Reducing your heating costs at a time of rising energy bills is a key motivator. Another is 'The Cold Spot'. If you have ever stood near a large poorly insulated window on a bitterly cold day, you would have felt the cold ingress as heat exits. Reducing heat loss will create a more comfortable environment year-round and move that cold spot considerably closer to large windows or doors (as close as 5cm away).

Factory-built
This means minimal waste as fewer materials are used meaning there's less to deliver, resulting in a quick, clean site build.

Insulation at its best
Our walls contain up to 20 times the insulation of other buildings for lower heating bills.

Wood be good
Our refined methods allow us to keep timber use to a minimum. All materials are separated and recycled, with as little as one rubble sack of waste per order.
Buying local
Using British Made and local materials allows us to reduce the carbon footprint of materials whilst supporting our economy.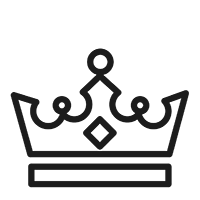 And us…
Our home show centre means your price includes no expensive show site, expensive marketing or sales commission.