At Kingdom Rooms, we believe that seeing is believing. That's why we invite you to visit our home to see our three buildings. Visitors find these visits and information gained invaluable. And as our home, you save by avoiding funding an otherwise expensive staffed show site.
View Our Display Buildings:
You can explore our range of buildings in our beautiful home garden. To ensure that we are available to assist you and as the showroom is based at our home, appointments are necessary. We want to personally greet you and make your visit worthwhile.
During your visit, you will have the opportunity to explore three buildings that showcase home offices, family spaces, gyms, storage areas, and music rooms. We assure you that your experience will enlightening and greatly simplifying your decision-making process when ready to invest in one.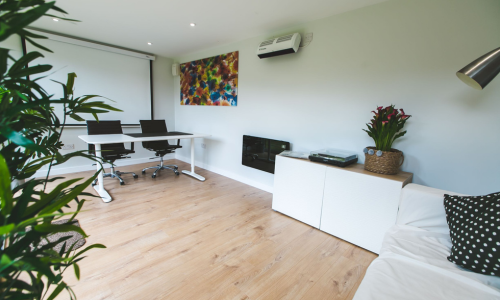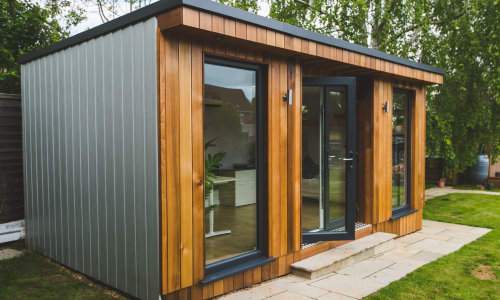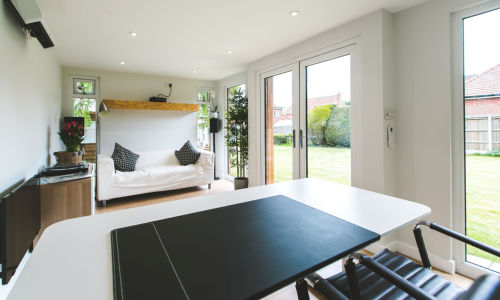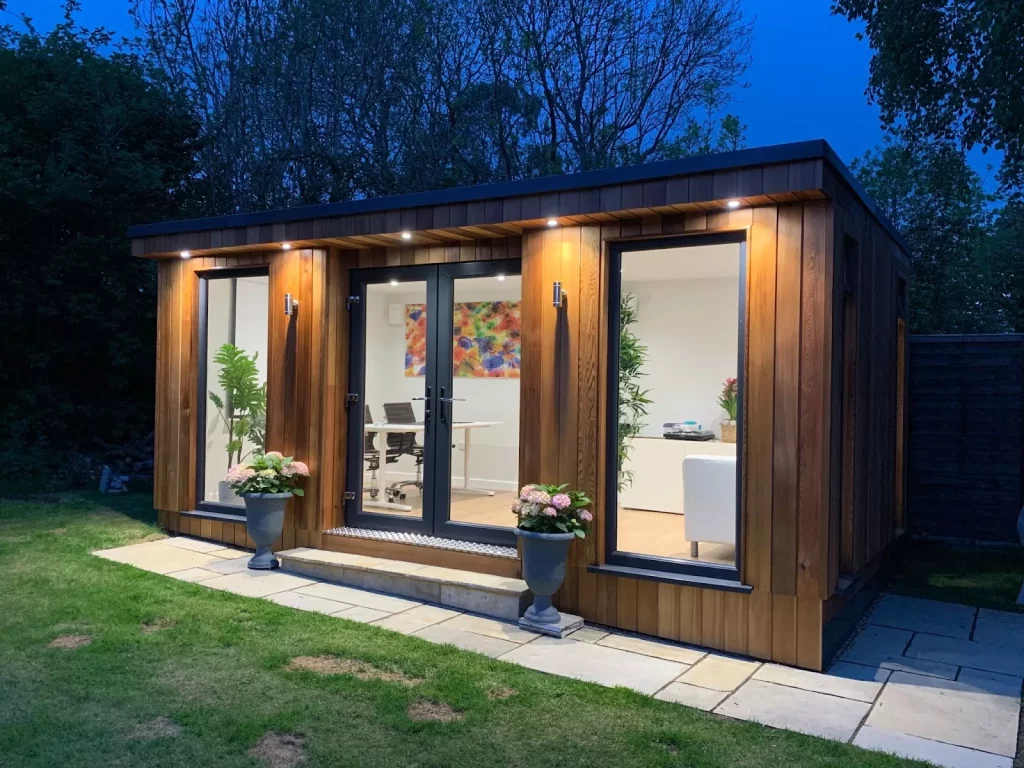 Recommendations:
"I visited Andy at his show garden and he talked me through all of the options, the eco-friendly approach to building, as well as how everything is made and what that means. During this time, there was no pressure to put down a deposit or make an order. I would highly recommend anyone looking at buying a garden room speak to Andy"- Jason Smith
"Andy invited us around to see product examples in situ, talked us through the construction options, and gave great insight into what was possible. When he came around, he marked out the size of the building so we could see the context and also mocked up a digital preview placing it in our garden. Something we really appreciated and no one offered."- Dan Morris
Considerations for Your Visit:
We want to make your visit as comfortable and enjoyable as possible. Here are a few things to keep in mind:
You will need to make an appointment, as we need to ensure we are back to meet you.
Ring the doorbell upon arrival or phone us, and we will join you promptly.
Feel free to take photos, videos, or even Facetime with those who couldn't join you. We want to share the experience with everyone.
As most of your time will be spent outdoors, please dress appropriately for hot, wet, or cold weather.
Convenient parking is available directly outside or in nearby areas.
If you have any health concerns, please let us know, and we will gladly wear a face mask.
Please note that we do not have outdoor toilet facilities on-site
Wheelchair users are welcome, but there are two small garden steps. We are happy to assist you in navigating them.
Please exercise caution on decking and paths, as they may become slippery when wet or icy.
If you are unable to join us as planned, kindly contact us to reschedule.
For any COVID-related restrictions, please refer to our website for the most up-to-date information.
This is our home and as buildings used and located outside, please do not expect a museum showcase. We want to truely represent our buildings as they will be used and age.
Location Details:
You can find us here:
8 Armour Hill, Tilehurst, Reading, RG31 6JS
What3words: scary.nature.twice
Need to Reschedule?
If you experience any delays or need to rearrange your visit, please contact Andy at 07970 616283. Prior notice is appreciated if possible as we may be returning to meet you as appointed.
Next Steps:
If you are impressed with what you see during your visit, we can arrange a site survey. This will allow us to create a FREE design and provide you with a detailed cost estimate. While we can offer price range guidance during your visit, please note that we are unable to provide exact quotes without conducting a site visit.
We look forward to welcoming you to our showroom and helping you find the perfect building for your needs!