Environmentally friendly Garden Buildings that will not cost the earth. Kingdom Rooms are created from 35 years of home improvement experience.
Starting at just £11,000 +VAT, our garden rooms and studios offer flexible use such as for your home office or home gym, with year-round super insulation. British Made and factory built, we use house building technology to add extra quality living space for work or leisure. Adding extra value to your home, a garden building is a real investment.
Call us today at 0118 437 2772
Andy and Mandy Young have 35 Years of construction and home improvement experience. Introducing house building methods and materials allowed us to develop a fast, clean, environmentally friendly and low cost method of creating you extra quality living space.
Our no obligation quotations are thoroughly detailed with a fixed price.
Show Site visits are recommended to discover options and comparisons with other build methods. Also discover how our ground screw base offers a build with speed and minimal disruption.. an environmental dream.
Andy of Kingdom Rooms is very approachable, helpful and knowledgeable, he has an obvious passion for what his company does and pride in the quality of what they deliver. The buildings are absolutely stunning, very high-end with impressive attention to every detail, both functional and aesthetic, and incorporating the latest technological and engineering innovations. I would recommend anyone considering a Garden Room to make Kingdom Rooms their first port of call.
Jonathan Richards
2022-07-29
Excellent service from planning to execution. Nothing was too much trouble for Andy and his team. I'm delighted with the finished product which was completed on time and with minimum disruption. I would recommend Kingdom to anyone looking for a garden building.
Rebecca Aldridge
2022-07-01
We visited the show site and Andy talked us through their approach, all options etc and answered our many questions. Impressed by their Buy British and eco low-waste credentials. On a visit to our garden, Andy mocked up plans and visuals that were very helpful. We found Andy to be polite and professional at all times, and very responsive to messages. While shopping around, we have come across some companies that you wouldn't trust to water your plants, let alone manage a building project at your home. We felt quite at ease with Andy, no 'rogue trader' vibes from him at all, and we recommend talking to him/Kingdom Rooms about your project.
Jacqui Fieldsend
2022-05-25
We had the great pleasure to visit Kingdom garden rooms to view their beautiful show buildings, Andy then took the time to visit us at home to see our garden & discuss our vision. Andy is very friendly , knowledgeable & professional. If your looking for a garden room, be sure to include them in your search.
Charles Lethaby
2022-05-24
I visited Andy as had been considering a garden office for some time. I was very impressed with the quality and Andy's knowledge. Would recommended if considering a home office.
Andy is very informative, knowledgeable and informative. Answers all you questions thoroughly with no push sales pressure.
Efficient communication from enquiry, loads of advice given and a quality product offered, service with a smile even when decided not currently for us, thanx Andy.
Extremely helpful and polite; these guys know what they are doing.
Great personal and bespoke service. We had an excellent experience with Kingdom Garden Rooms. We had a really useful consultation in our garden where Andrew went through all the options and gave some design suggestions to suit our space- all with aid of visualisation software that places the building in your garden! Couldn't recommend them highly enough
Attended their Open Day. Excellent looking designs and products. Andy was very informative and helpful.
High-quality garden buildings are an extension of your home
Garden buildings have progressed in recent years. High-quality garden rooms and garden buildings are now designed to perform. This means they should last as long (and as well as) a house. We use the same materials as timber frame house construction. Our garden building's insulation is up to twenty times better than other timber garden buildings. Saving you the cost of energy immediately, and in the long-term.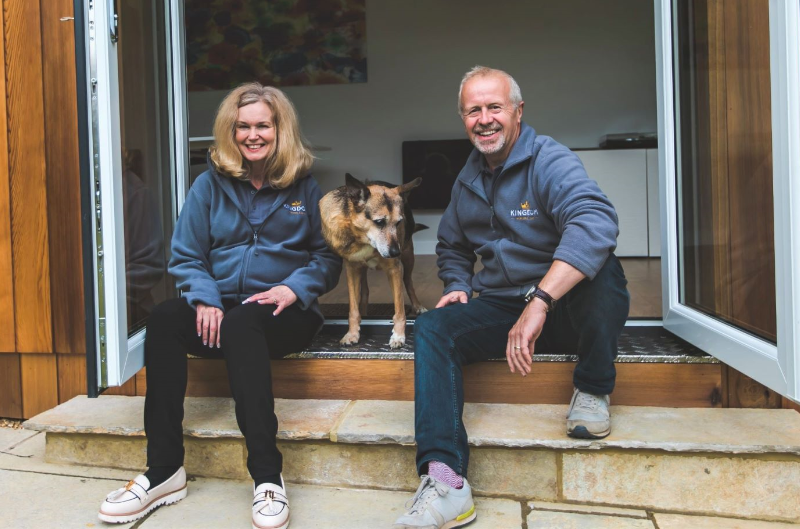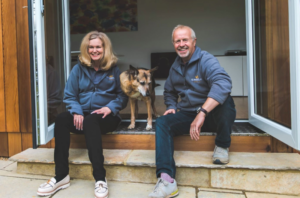 Saving on your living costs
No one wants to work or sit within a poorly insulated, cold building which is costly to heat. Especially as heating bills are fast increasing. Super insulation is supplied as standard to all walls, roof and floor along with A+ Rated safety double glazing throughout.
Our no-pressure quotations include a specification ensuring that every included item is fully detailed. We even provide drawings which sit upon an image of your garden, for an ultimate view.
We offer you your own garden room, which can deliver the best value for money for the space and uses you have in mind.
A high-quality garden building is a real investment
Whilst most homeowners invest in a garden room for work or leisure (or both) purposes, an added benefit could be a later profit you could take into your next home.
Most are built with no concrete and minimal waste, with innovative environmentally friendly features.
Northwood Estate Agents stated a gain of up to £60,000 was achieved by adding our Kingdom Room. The Daily Mail, The Telegraph and The Times state that homeowners could see an immediate profit, as quality garden buildings can add up to 15% value to a property.
Why choose Kingdom Rooms?
We learnt from the past. Timber buildings of a bygone era 400 years ago elevated timber off the damp, cold ground to help many of them last until today. Our 'No Concrete' base systems do exactly the same.
We have several buildings on display so you can see and learn how different buildings can last longer and outperform others. No professionally edited photos creating a hard-to-follow image.
We normally design your building whilst sitting in your home. A full visual combined with a fixed price quotation for your peace of mind.
Our buildings are created with what we believe are the lowest carbon footprints you will find. Most by-products are recycled and have a Made in Britain accreditation.
OK, our buildings are as solid as you will find but you will find us flexible. Need a path or prefer a window in another location? No problem. Doing a job properly means we will not cut corners and will not be 'cheap'. We have however put much effort into reducing costs and waste and are certainly competitively priced.
Testimonials
To check out more of our testimonials, please head over to our Youtube channel