High-quality and environmentally friendly, super-insulated garden rooms that will not cost the earth. Kingdom Rooms are created from 35 years of home improvement experience.
Our super-insulated garden rooms and studios offer flexible use such as for your home office or home gym, with year-round super insulation. British Made and factory built, we use house-building technology to add extra quality living space for work or leisure. Adding extra value to your home, a garden room is a real investment.
Call us today at 0118 437 2772
Beautiful Garden Rooms
Andy and Mandy Young's 35 Years of construction and home improvement experience, combined with house-building methods and materials, create a unique, fast, clean, low carbon buildings suitable for a variety of leisure or work uses.
Prices start at £18,000 inc. VAT – A fully managed installation and comprehensive guarantee
Show centre visits resulted in many reviews and comments stating that this helped understand the many differences between a Kingdom Room and a standard garden room.
Andy of Kingdom Rooms is very approachable, helpful and knowledgeable, he has an obvious passion for what his company does and pride in the quality of what they deliver. The buildings are absolutely stunning, very high-end with impressive attention to every detail, both functional and aesthetic, and incorporating the latest technological and engineering innovations. I would recommend anyone considering a Garden Room to make Kingdom Rooms their first port of call.
Jonathan Richards
2022-07-29
Excellent service from planning to execution. Nothing was too much trouble for Andy and his team. I'm delighted with the finished product which was completed on time and with minimum disruption. I would recommend Kingdom to anyone looking for a garden building.
Rebecca Aldridge
2022-07-01
We visited the show site and Andy talked us through their approach, all options etc and answered our many questions. Impressed by their Buy British and eco low-waste credentials. On a visit to our garden, Andy mocked up plans and visuals that were very helpful. We found Andy to be polite and professional at all times, and very responsive to messages. While shopping around, we have come across some companies that you wouldn't trust to water your plants, let alone manage a building project at your home. We felt quite at ease with Andy, no 'rogue trader' vibes from him at all, and we recommend talking to him/Kingdom Rooms about your project.
Jacqui Fieldsend
2022-05-25
We had the great pleasure to visit Kingdom garden rooms to view their beautiful show buildings, Andy then took the time to visit us at home to see our garden & discuss our vision. Andy is very friendly , knowledgeable & professional. If your looking for a garden room, be sure to include them in your search.
Charles Lethaby
2022-05-24
I visited Andy as had been considering a garden office for some time. I was very impressed with the quality and Andy's knowledge. Would recommended if considering a home office.
Andy is very informative, knowledgeable and informative. Answers all you questions thoroughly with no push sales pressure.
Efficient communication from enquiry, loads of advice given and a quality product offered, service with a smile even when decided not currently for us, thanx Andy.
Extremely helpful and polite; these guys know what they are doing.
Great personal and bespoke service. We had an excellent experience with Kingdom Garden Rooms. We had a really useful consultation in our garden where Andrew went through all the options and gave some design suggestions to suit our space- all with aid of visualisation software that places the building in your garden! Couldn't recommend them highly enough
Attended their Open Day. Excellent looking designs and products. Andy was very informative and helpful.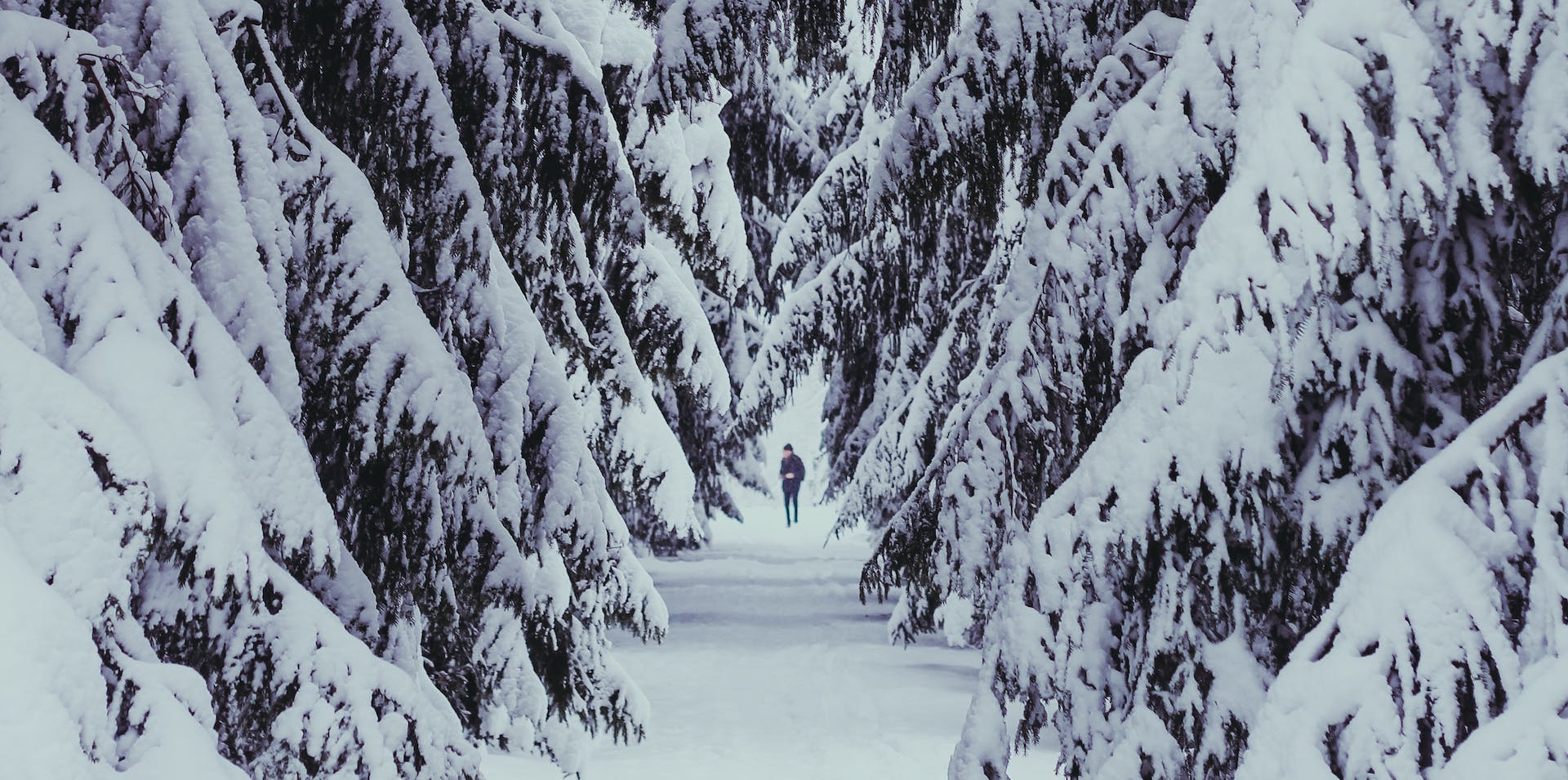 Kingdom Winter Fit
Whilst Spring through to Autumn is busy, Winter can be slower for us. Unlike other trades, adverse weather has little impact on our work. It makes sense to then reduce prices at this time to ensure we keep busy and fill any gaps in our diary.
This is a great opportunity for you to grab a genuine deal and if this means starting earlier than you had planned, the saving can be compounded by avoiding inflationary and later busy period price increases we often see too.
Call 0118 437 2772 to learn how much you can save with Winter Fit
High-quality garden rooms are an extension of your home
Garden Rooms have progressed in recent years. High-quality garden rooms and garden buildings are now designed to perform. Using timber frame house building materials, we expect our buildings to last many decades. Our garden building's insulation is up to twenty times better than other timber garden buildings. Saving you the cost of energy immediately, and in the long term.
View Our Garden Room Range: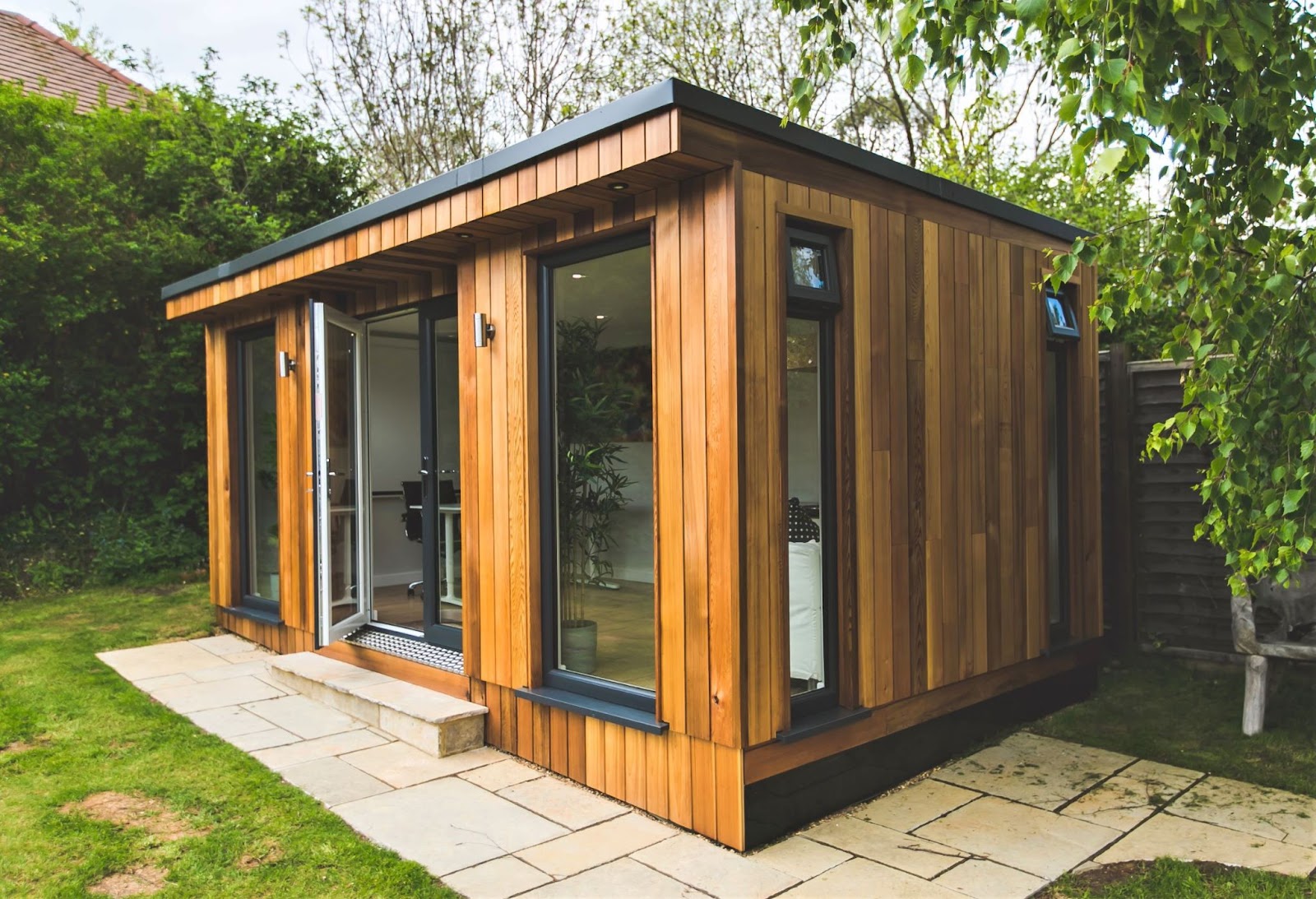 Book an appointment to visit our show centre to see the quality of our garden rooms for yourself!
Our customers state 'The visit to the show centre was invaluable'
8 Armour Hill, Tilehurst, Reading, RG31 6JS
Fully insulated for year-round use
View before you buy show site
Elevated 'Off Damp Ground' build
FREE 3D Design service
No-pressure quotations
Adds value to your home
Ultra low maintenance and heating costs
Unique features
Customised buildings to suit your home and budget
The process

Show site
Sited in our garden you see real buildings in use. Resulting in lower cost buildings against a conventional showsite with a paid sales team. See the differences between building methods, how buildings perform differently, variations on lifespan and why costs vary.

Site design visit
We offer a FREE survey, visiting your home to assess the site and your preferences. We can create a 3D design and price your building while we're with you, taking into account your specific needs and your budget. Additionally, we'll gather unique site data in case you decide to order.

Order & survey
After placing your order, we create a detailed job programe that we share with our team. Upon receiving a deposit, we conduct a site survey and communicate the key stages of the build. Stage payments are requested at significant milestones, with the final balance due on completion.

Installation
Construction generally begins 4-6 weeks from the order date, lasting about 2 weeks. We minimise disruption and involve you throughout the process. Your 10-year guarantee commences your satisfcatory completion and your final payment.
Saving on your living costs
With heating costs higher than ever, we belive that our superior insulation is the best you will find. Our walls, roof and floor along with A+ Rated safety double glazing create a thermal box that simply holds heat.
Our no-pressure detailed quotations ensure that every included item is fully detailed. We even provide drawings which sit upon an image of your garden, for an ultimate view.
Our customer reviews state we deliver great value for money and a truely unique building for the space and uses you have in mind.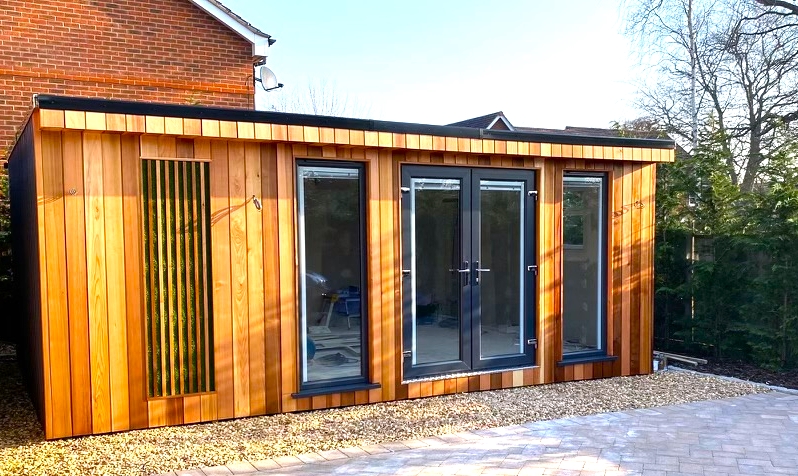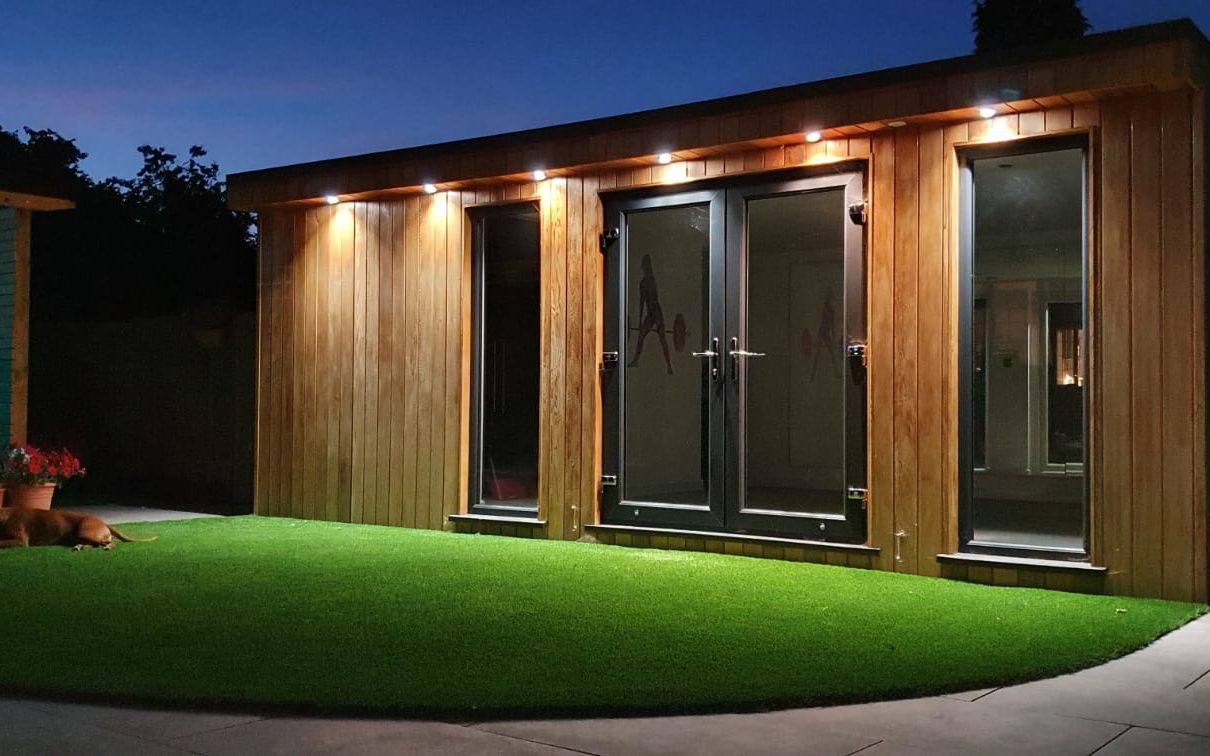 A high-quality garden room is a real investment
Whilst most homeowners invest in a garden room for work or leisure (or both) purposes, an added benefit could be a later profit you could take into your next home.
Northwood Estate Agents stated a gain of up to £60,000 was achieved by adding our Kingdom Room. The Daily Mail, The Telegraph and The Times state that homeowners could see an immediate profit, as quality garden buildings can add up to 15% value to a property.

Factory-built
This means minimal waste as fewer materials are used meaning there's less to deliver, resulting in a quick, clean site build.

Insulation at its best
Our walls contain up to 20 times the insulation of other buildings for lower heating bills.

Wood be good
Our refined methods allow us to keep timber use to a minimum. All materials are separated and recycled, with as little as one rubble sack of waste per order.
Buying local
Using British Made and local materials allows us to reduce the carbon footprint of materials whilst supporting our economy.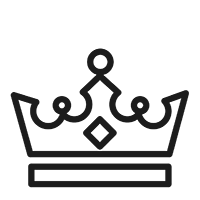 And us…
Our home show centre means your price includes no expensive show site, expensive marketing or sales commission.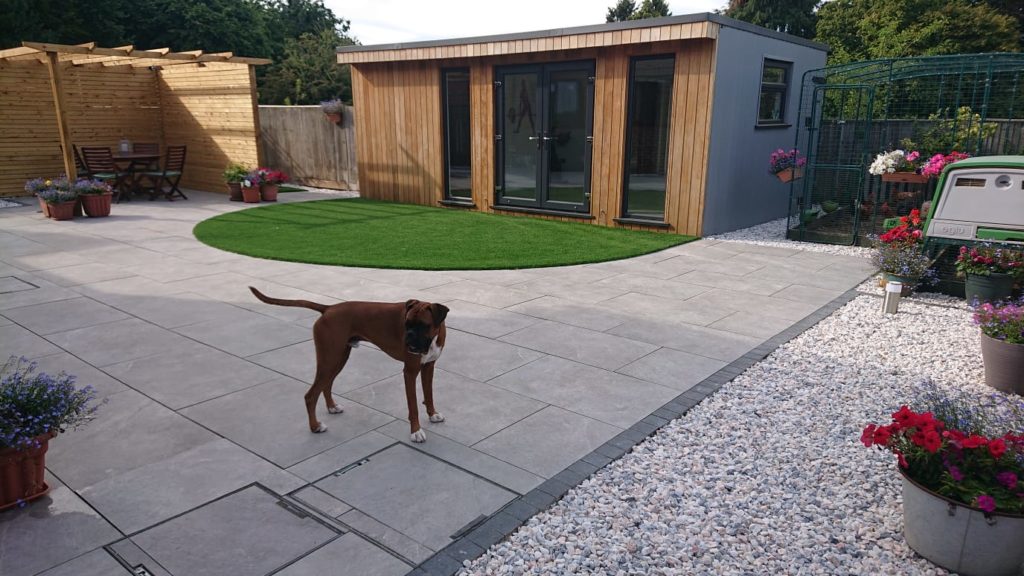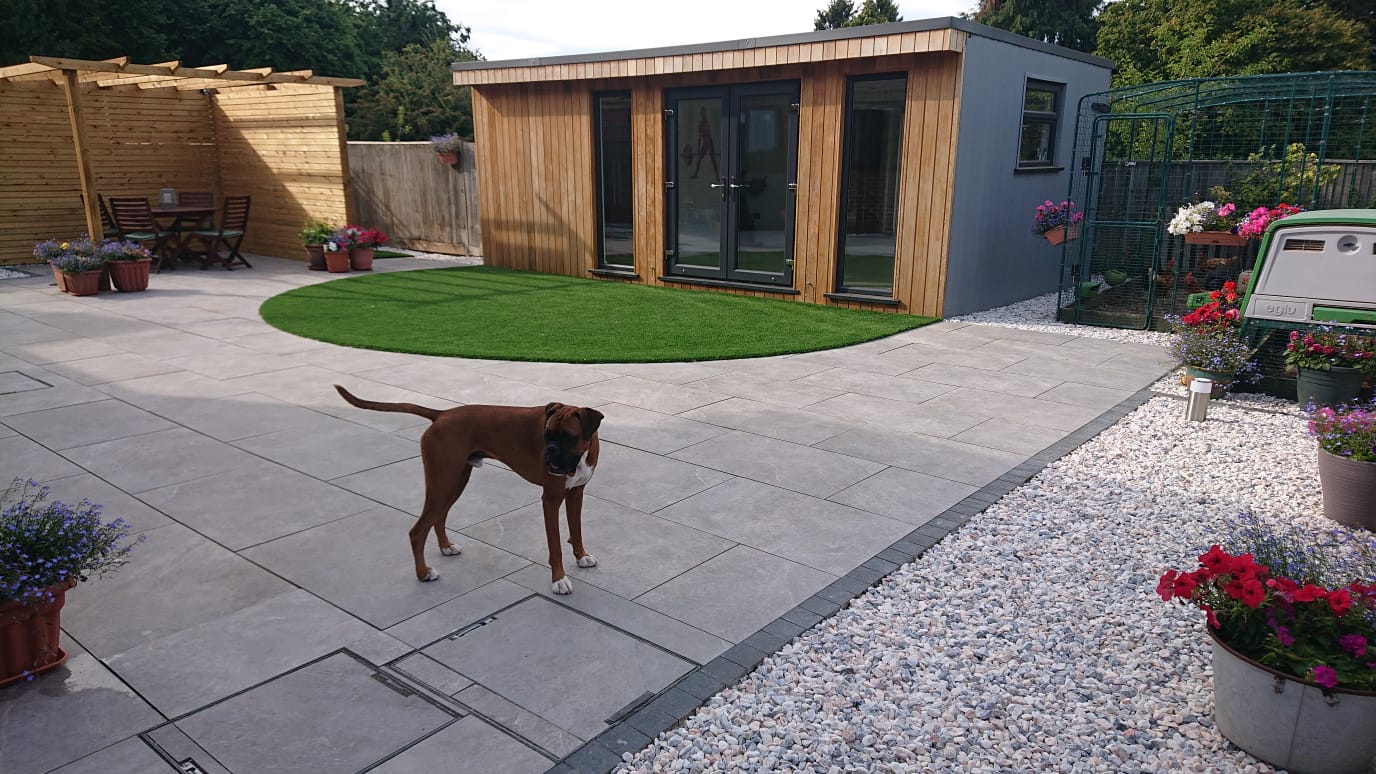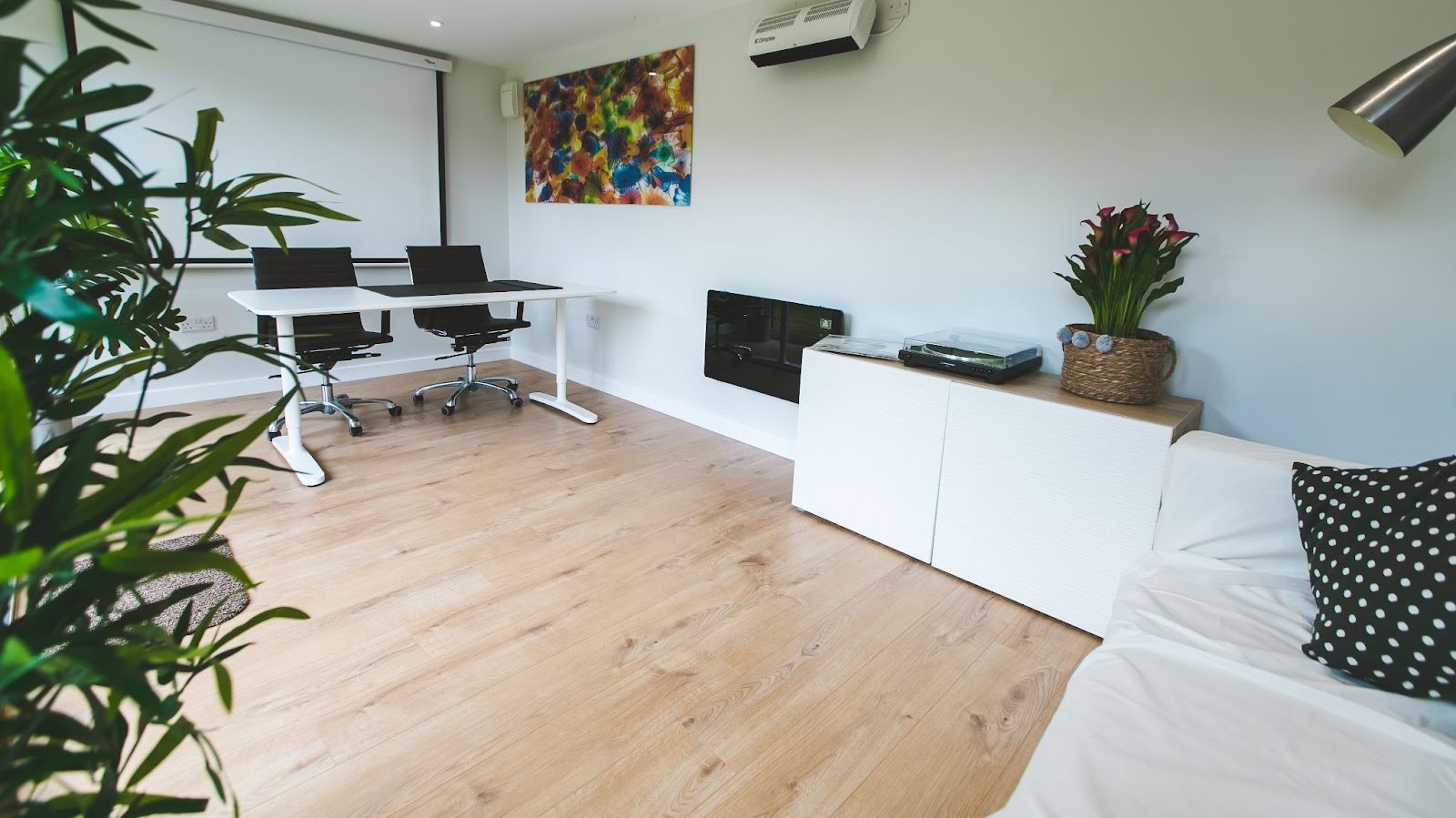 Why chose Kingdom Rooms?
We learnt from the past. Timber buildings of a bygone era 400 years ago elevated timber off the damp, cold ground to help many of them last until today. Our 'No Concrete' base systems do exactly the same.
We have several buildings on display so you can see and learn how different buildings can last longer and outperform others. No professionally edited photos creating a hard-to-follow image.
We normally design your building whilst sitting in your home. We create a full visual of your garden building combined with a fixed price quotation for your peace of mind.
Our buildings have amongst the lowest carbon footprints you will find. Our Made in Britain accreditation supports our environment and economy. From our factory-built structure to recycling most waste materials, we want our impact to be positively visual and life-enhancing.
OK, Kingdom Room buildings are rigidly built but you will also find us flexible with special requests. Our quality may be high but ongoing effort goes into reducing costs and waste and offering very competitive prices.
Testimonials
To check out more of our testimonials, please head over to our Youtube channel
Design with The Style Counsellor
To ensure that our garden buildings look as good and relevant on the inside as they do on the outside, we work with an Interior Designer – Angie Cox, The Style Counsellor.
Angie has an ear for customers' likes and colours and an eye for relevant designs and products that could complement your new garden building.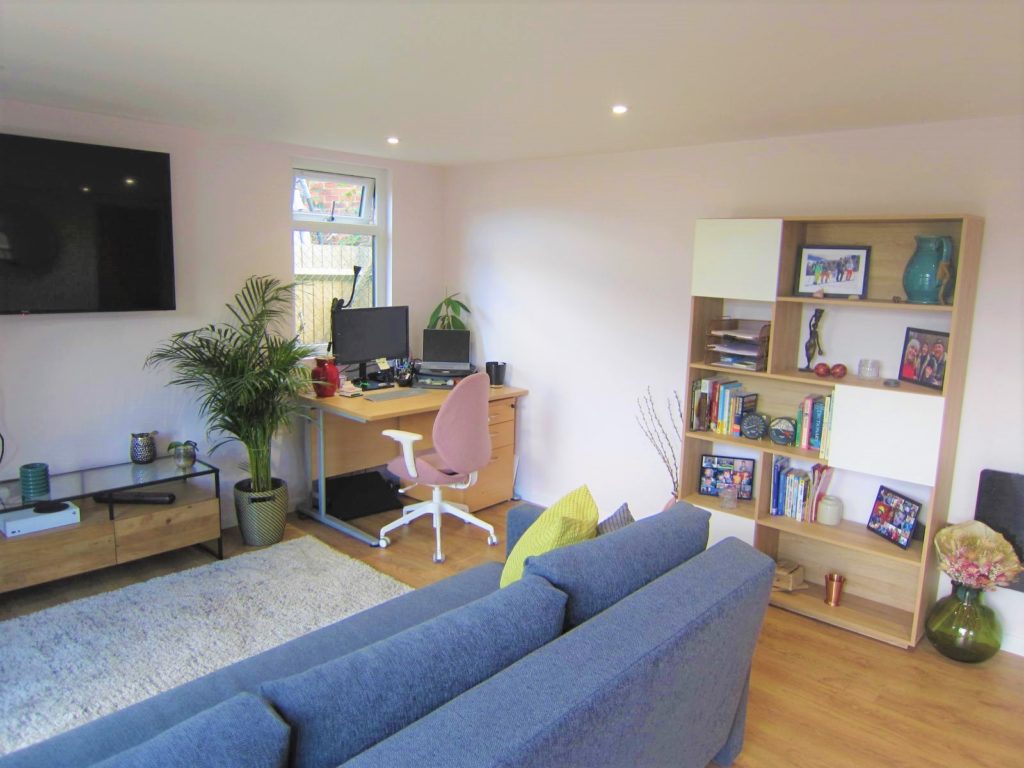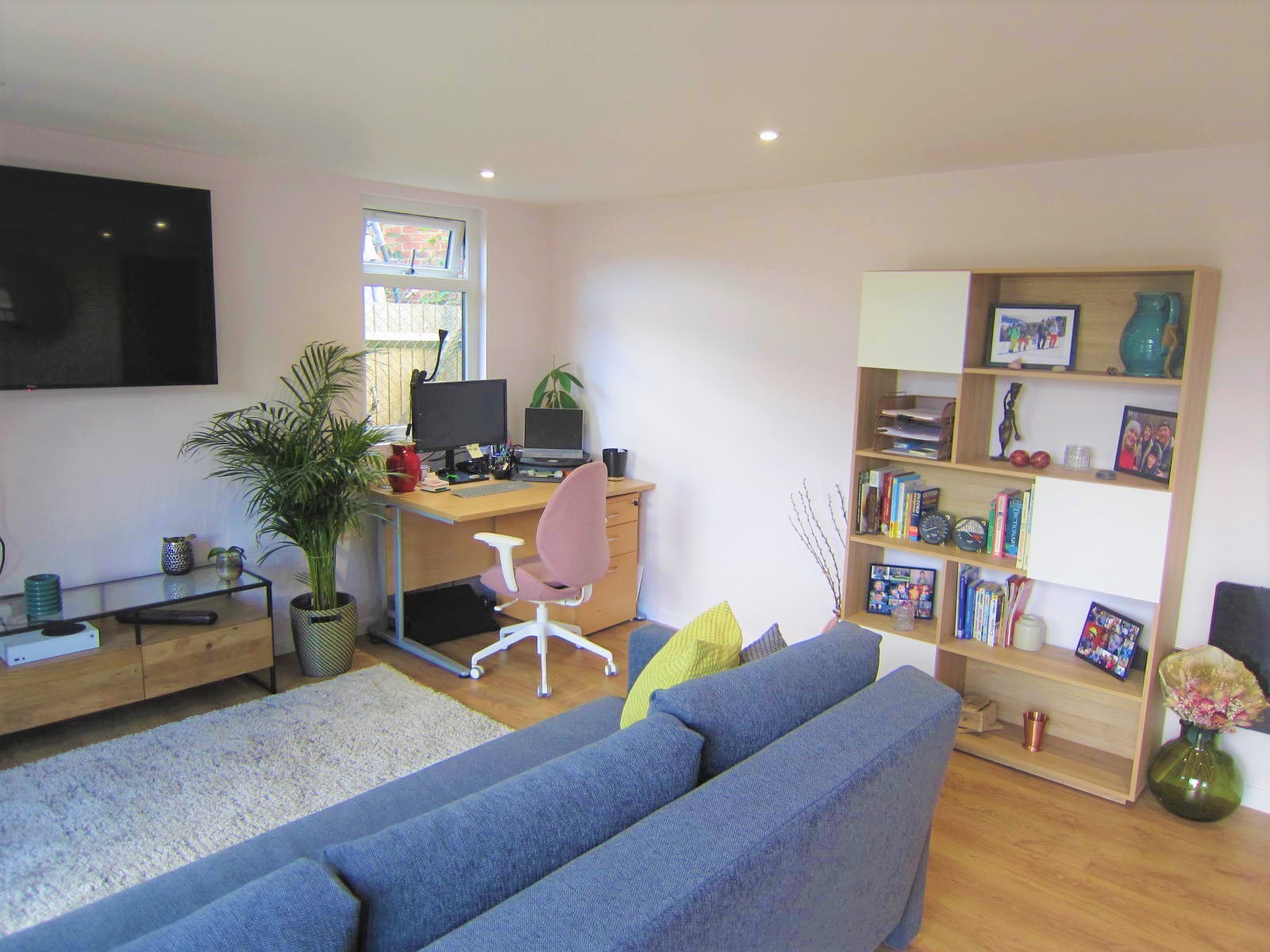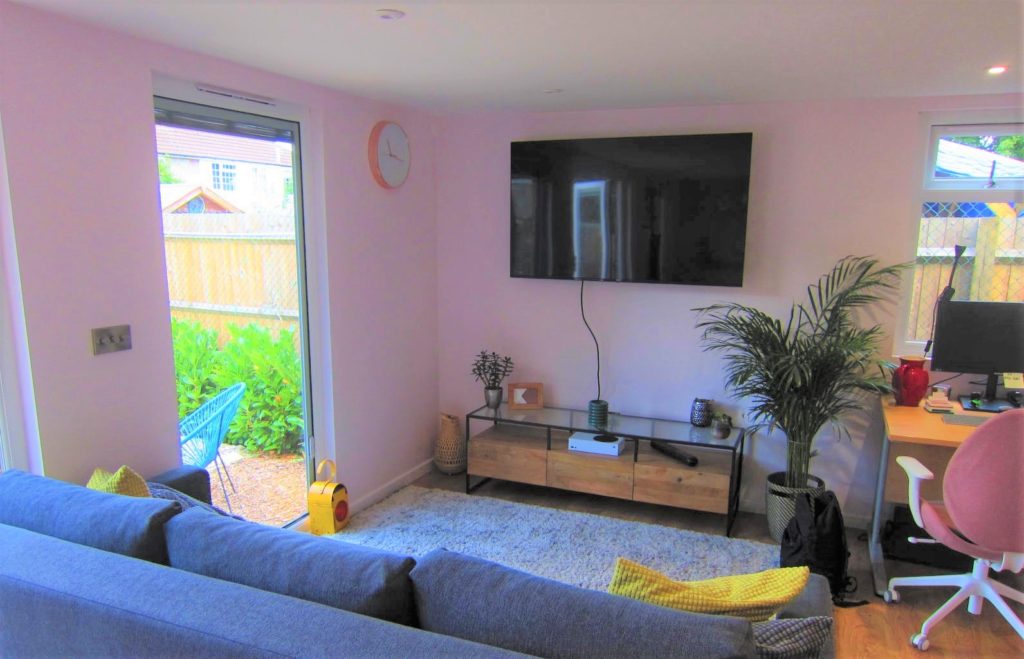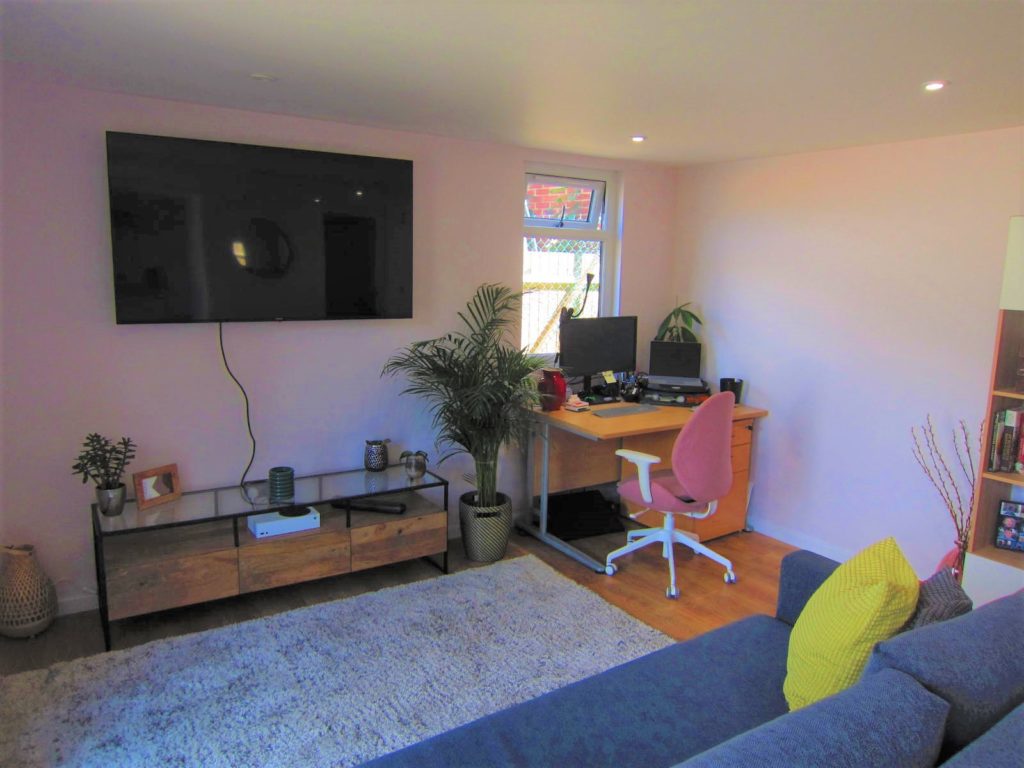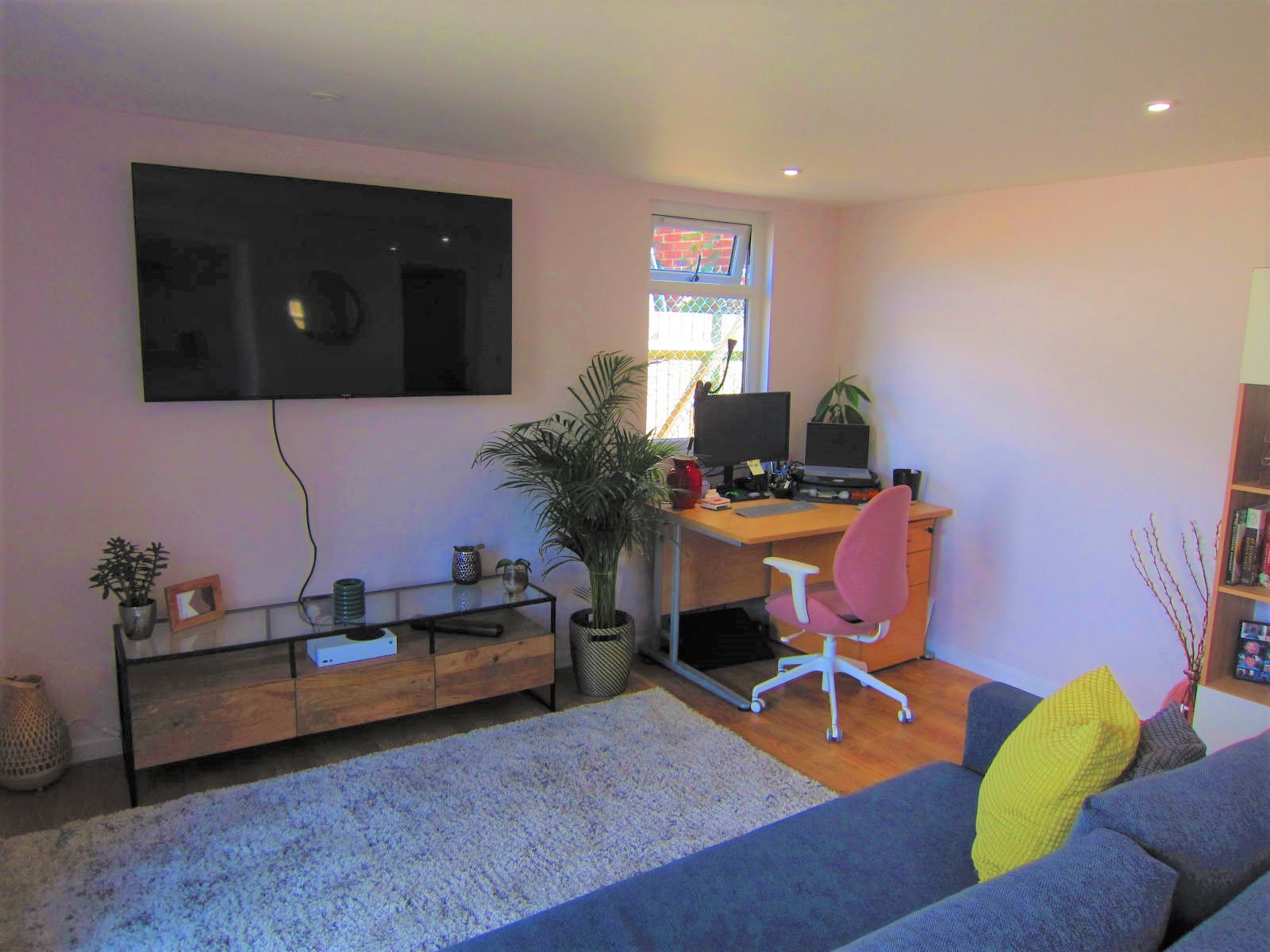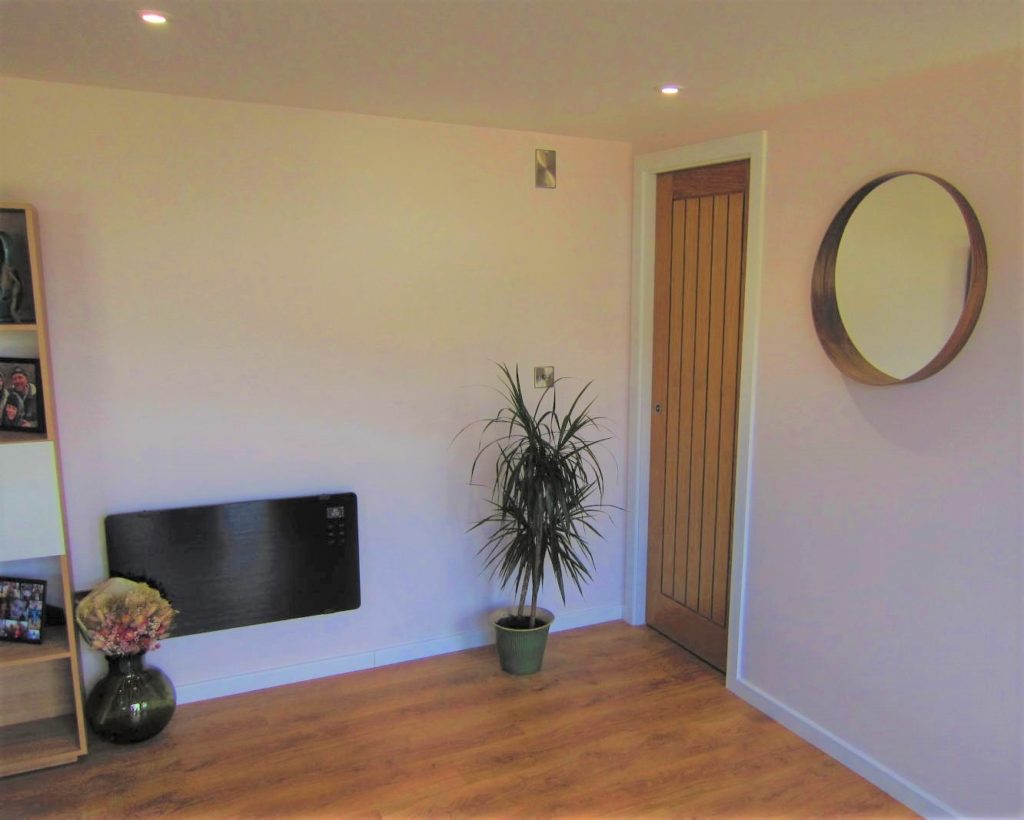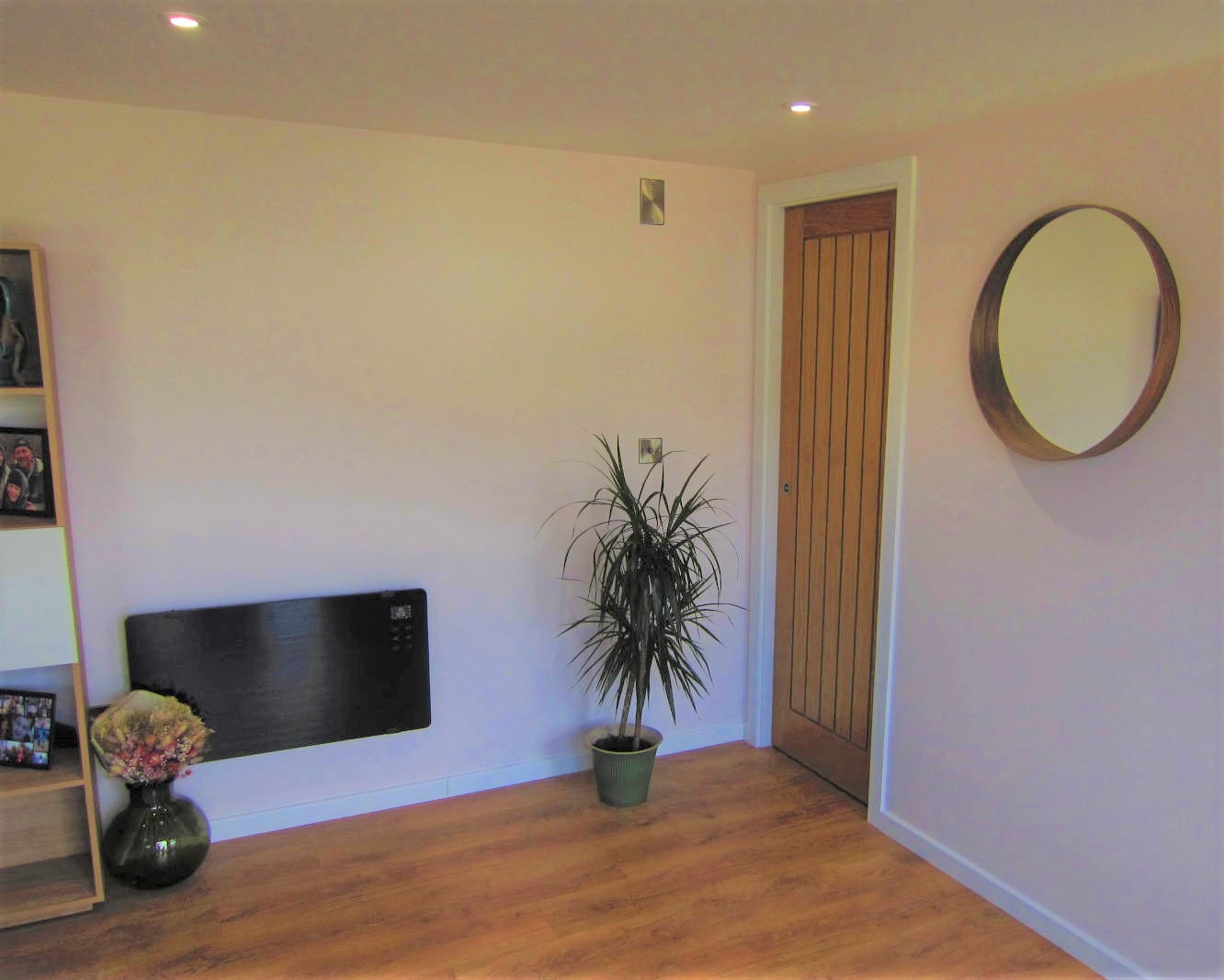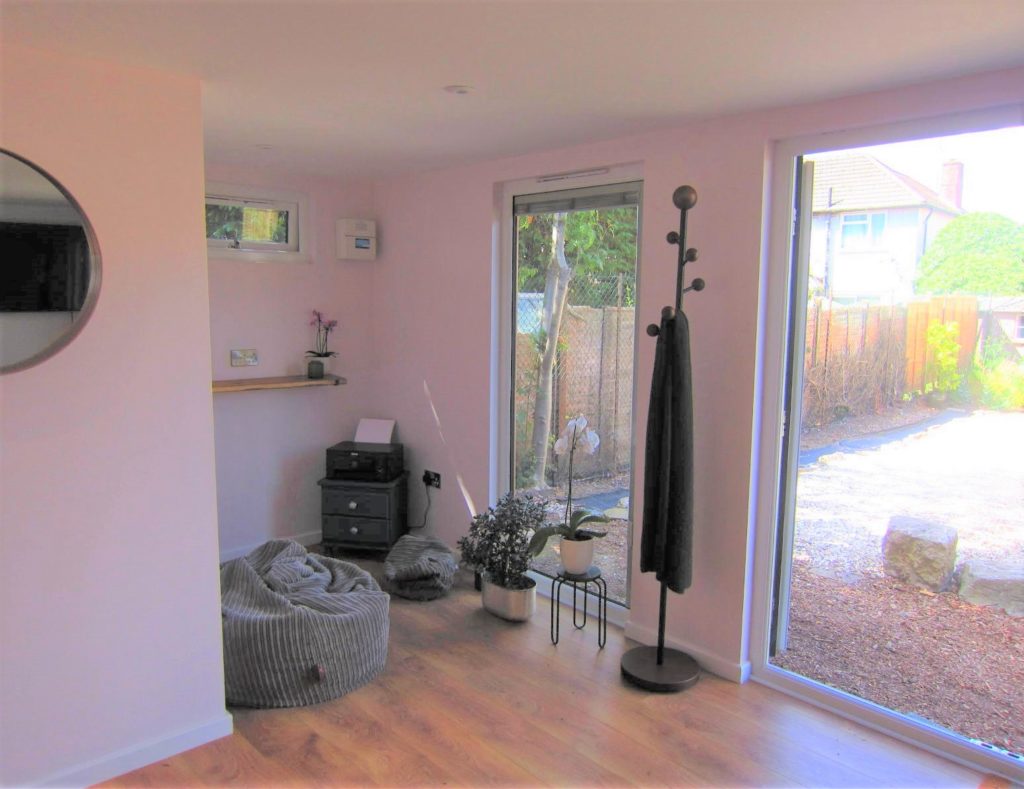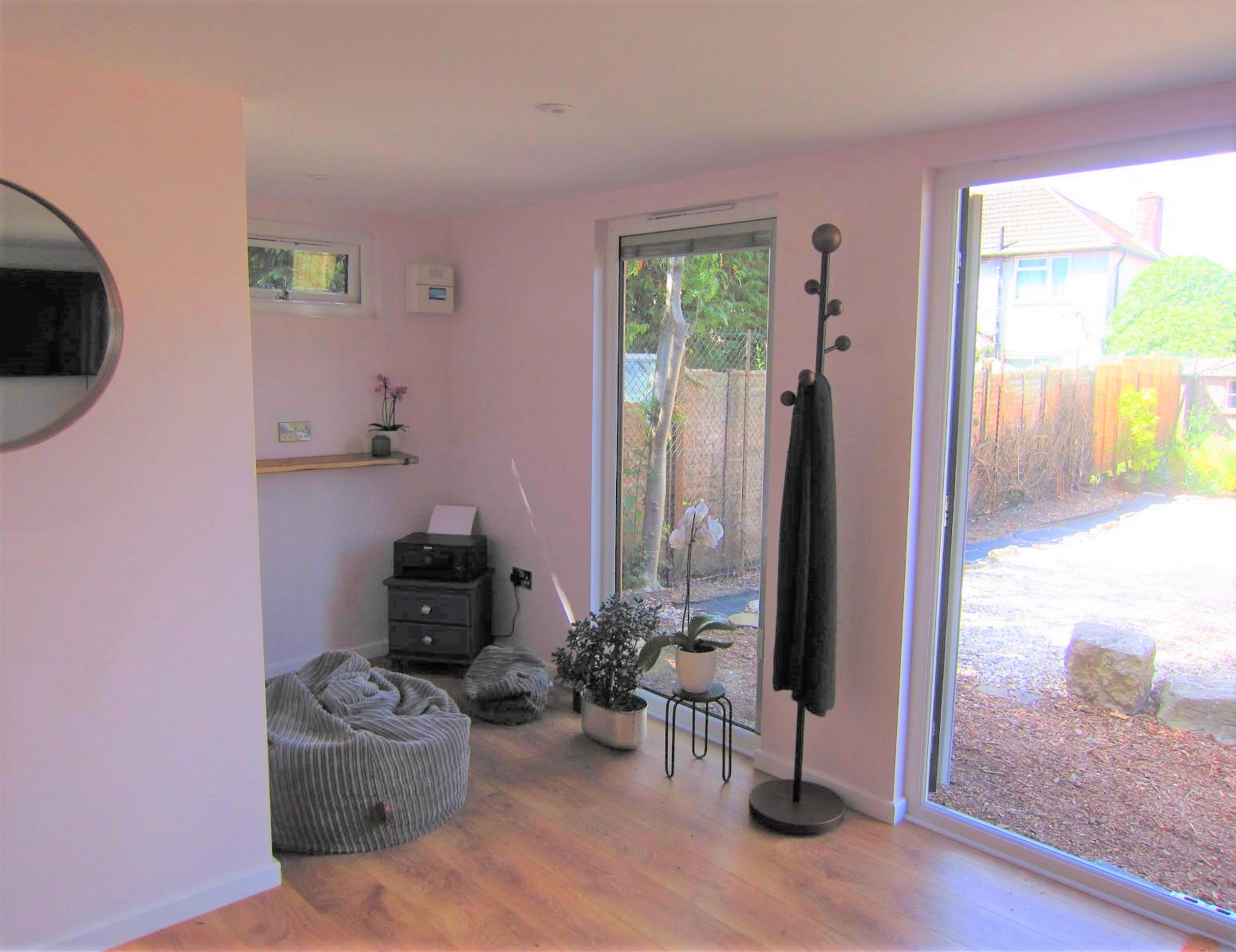 Garden Rooms FAQ
How big can I build a garden room?
Consider the uses for the building and sketch out how you would set out and furniture inside. Planning could allow up half the area of your building but do not create something that negatively dominates a plot.
How long should a garden building last?
Non-treated and cheap timber structures with poor insulation sat directly upon non-insulated concrete can attract dampness that will start rot and reduce a building's useful life to a few years. Quality insulated and ventilated structures can last as long as a brick-built house. Like the Elizabethans, Georgians and Victorians, many of their good designs and quality timber-framed buildings still exist today.
How secure is a Garden Room?
Some structures with thinner walls, non-strengthened glass and simple locks will be more susceptible. Our windows and doors include interior glazing, heat-treated safety glass and insurance-approved locks as standard. We assume you could leave valuables in your building, so why not secure them as you would your home? Our frames are suitable to add contacts to connect to many existing house alarms, CCTV and security systems.
Can I get water and electricity into a garden building?
Electrics can be connected but your existing home consumer unit (fuse box) will need to meet current Building Regulations and be up to the task. Water and waste can be installed but this could require a pump due to distance and the need for Building Regulations for the structure.
Can I have a mobility-friendly garden building?
Kingdom Rooms can construct to meet building Regulations for disability access with low thresholds, wide access and easy-reach sockets and switches. We can also assist with ramps, auto-activated doors and a bespoke design to site windows and doors around your planned room.
Is landscaping required with a garden building?
As well as the cost of a building, the budget for any furniture inside and then a path, patio or decking outside. You do not want to walk into a smart building with muddy shoes and creating a feature outside could help to frame and highlight your new building.
What is included in a Garden Room quote?
Firstly, opt for a quotation, these are a fixed price compared to an estimate which is estimated with a final bill that may vary. Then to ensure that you and your supplier are happy all the way through, insist on a thorough quotation, detailing what is and what is not included. Our quotation has 7 pages of information. There are lots to read but it has avoided disappointment and led to items being clarified before we even.

Do I need to follow Building Regulations when building a garden room?
If not a habitable building, usually the only regulation to follow will be Part P for Electrical Safety. Kingdom Rooms feel this omission leaves many structures susceptible to becoming outdated or poorly performing. We use safety glass throughout (even the small windows), as the garden can be a barefoot risk area. We use energy-saving A+ Rated windows and doors to compliment our incredibly insulating walls, floor and roof.
For more FAQs please visit our FAQ page
Discover Our Kingdom
Unlike nationwide companies, we are happily based in Reading and surrounding areas and live amongst our customers. This allows us to easily build or respond to customers' garden room needs at any stage before, during or after a build.
Explore our garden rooms and studios, located in Berkshire and Oxfordshire including Reading, Bracknell, Twyford, Oxord, Goring and surrounding areas.