Story and images behind individual garden room projects we have completed
This lost garden area was brought to life with the addition of a 4m x 3m home office and drum set area.  Future plans include the replacement of the garage with another Kingdom building.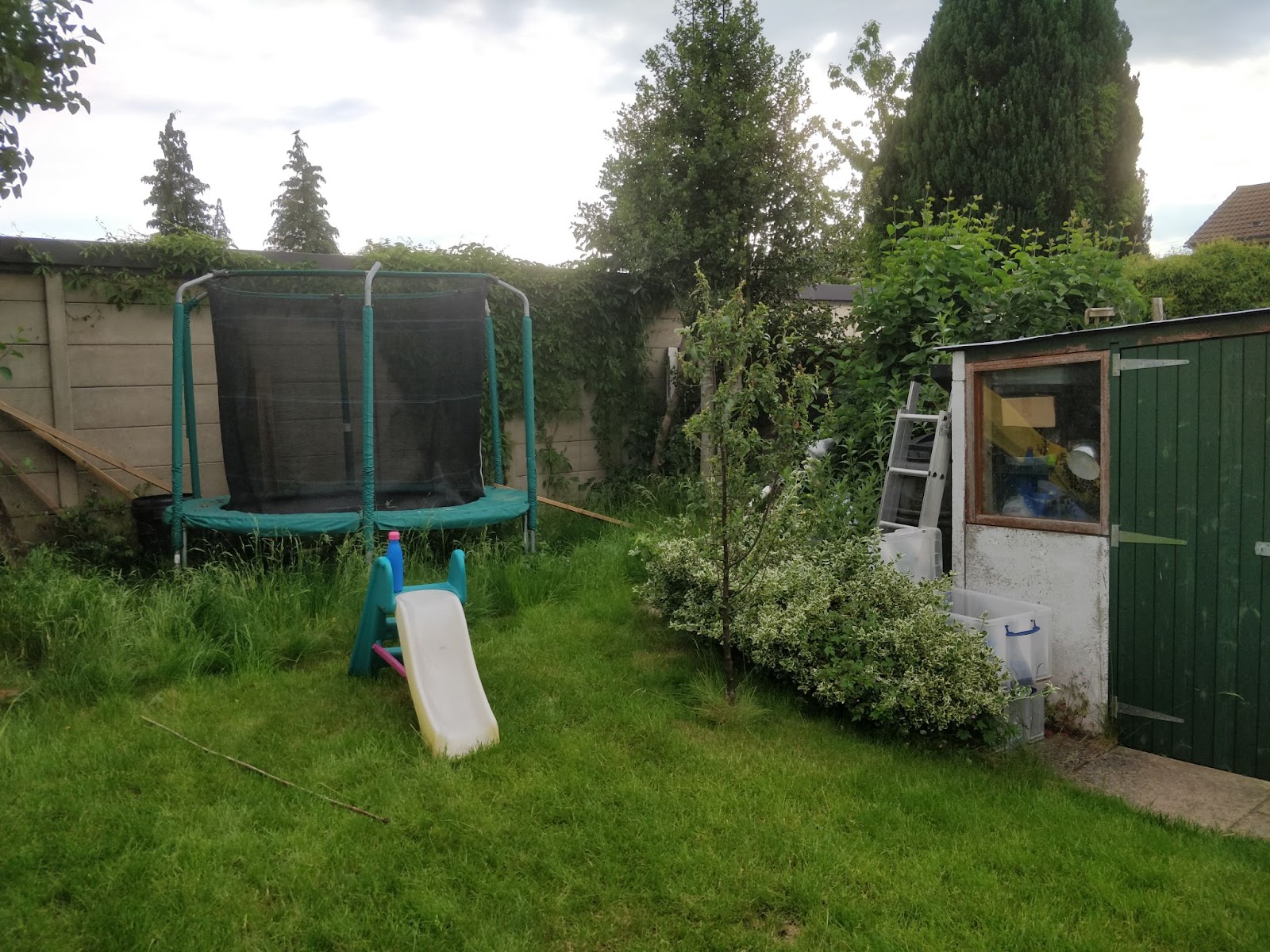 The challenge was to utilise the existing feature sunken patio. Our customer excavated the base area ready which allowed us to create a lower roofed 4.8m x 3.75m building. The floating mullion windows create a beautiful vista out whilst doors here open in with a low threshold to make for a safer entrance.
With no side access, every piece of this building travelled through the house. Our protection we put in place ensured against any need to decorate after. Our imaging software gave an accurate impression too before our customer placed an order.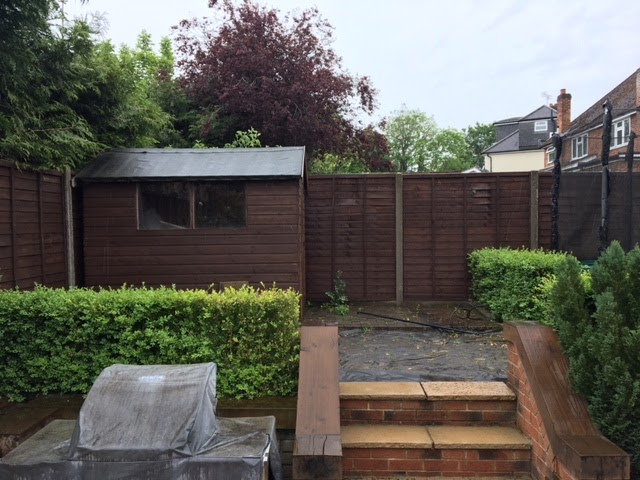 A 4.5m x 3m home office with a large TV screened family area. Trees with TPO's (tree protection orders) were easily avoided with our innovation ground screw base system. A CAT6 cable provides a physical internet connection for ultimate reliability. Our design system creating a before image with our team delivering the finished garden building.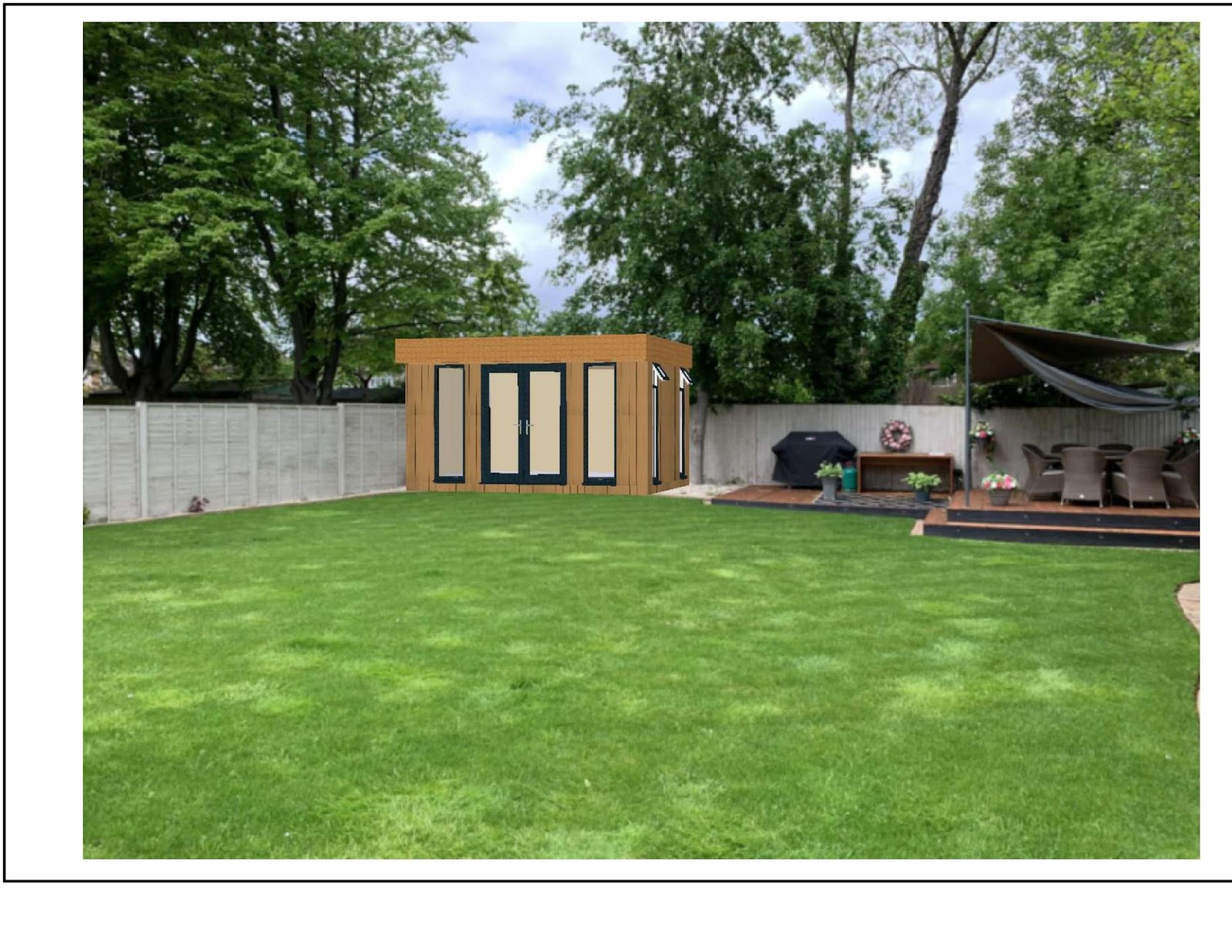 This 4.3m x 2.8m partitioned garden area had a barrier between the pergola and patio areas which then benefited from a home office and games room which opened onto the patio area that we were able to retain. Internal blinds between the glass and obscured glass to the end window offer sun shading with privacy during online meetings and gaming sessions whilst the use of Cedar wood cladding only on the main elevations helped to reduce costs.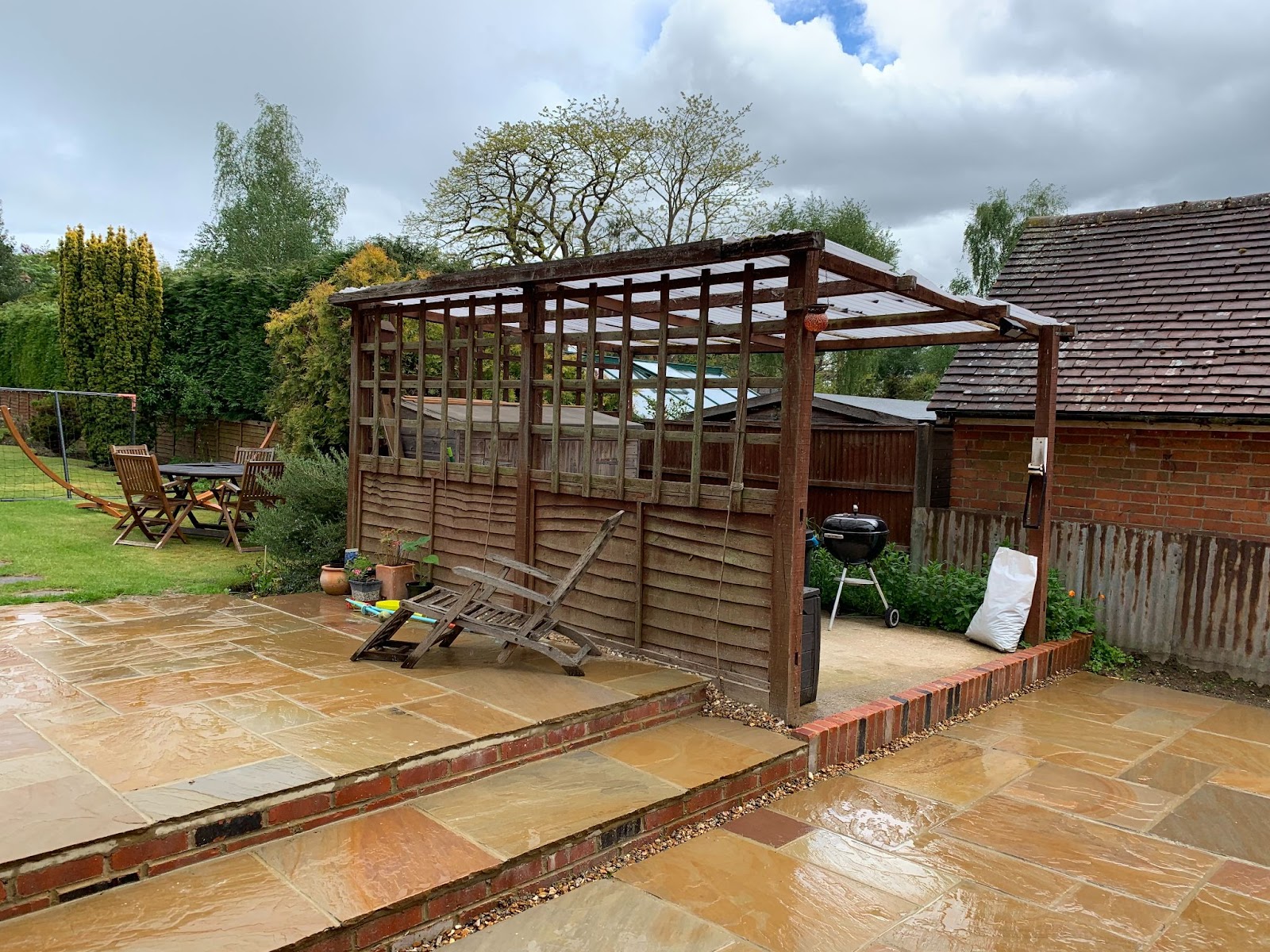 Our show site garden room has been constructed to offer multiple uses and to display a variety of design and material options open to you in your garden building.  A visit is highly recommended, even if to gain ideas which you may take elsewhere.  Why just a home office when your Kingdom Room can be a home cinema, craft room, music room and sociable space.
This was built whilst snowing and in low temperatures. Bricks and concrete builds cannot proceed in low temperatures.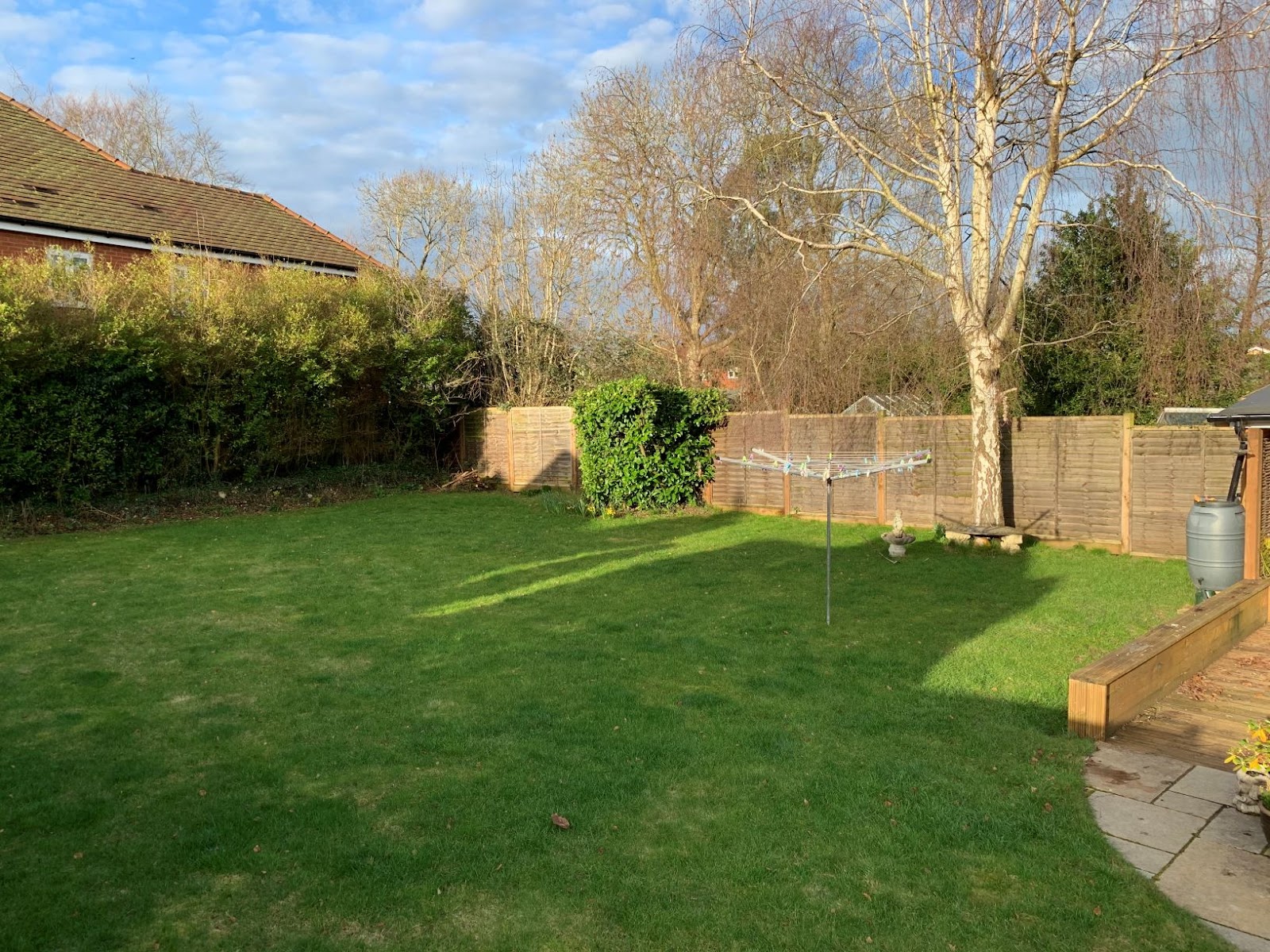 This Cedar 5.5m x 3m  fronted garden studio was created as a gym with an integral non-humid pine clad Infa-red sauna.  We installed an internal wall to create a separate room and also a storage area for gym equipment.  Our ground screws are ideal for the weight and regular exertion on the flooring, which is finished in a wipe-clean laminate.  Mirrors to the rear help with instruction whilst the lighting, CAT6 for camera and streaming and air conditioning have created an ideal fitness suite for both homeowners and personal trainer gym businesses. See what NickiB had to say.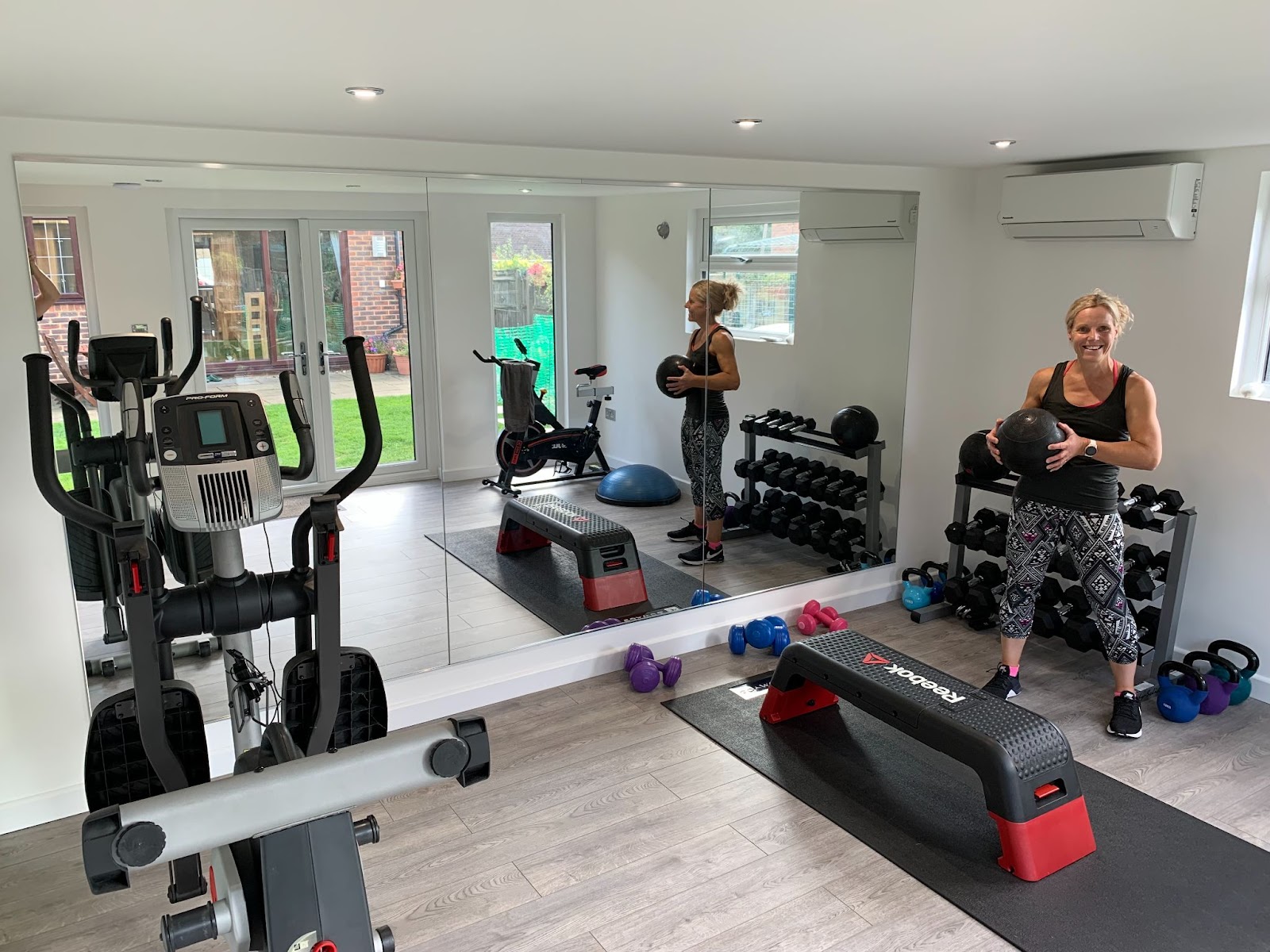 This  6.5m x 6.5m granny annexe will provide living accommodation for a family member.  In this instance, we assisted the homeowner and left internal and external finishing for them to complete.  It often works well when you have family members offering to donate their skill sets.  More photos to follow on completion.