Are you ready to unleash your inner Banksy? At Kingdom Rooms, we are thrilled to introduce our latest and most exciting service: the Graffiti Party! Get ready to turn your garden room into a canvas of creativity and let your artistic flair run wild.
What's a Graffiti Party, you ask? It's a unique experience where you, our valued customers, are given the opportunity to graffiti your garden room before it's entirely finished. We'll provide the paint, a variety of stencils, and all the necessary tools for you to create a masterpiece that reflects your personality and style.
Get ready for an enjoyable and memorable experience with your family and friends. At the Kingdom Rooms Graffiti Party, you'll have a blast expressing your creativity in a unique and fun-filled way. Your garden room will become a canvas for your artistic ideas, creating a personal touch that reflects your style and taste. It's the perfect occasion to bond with your loved ones and have some creative fun before your garden room is fully finished.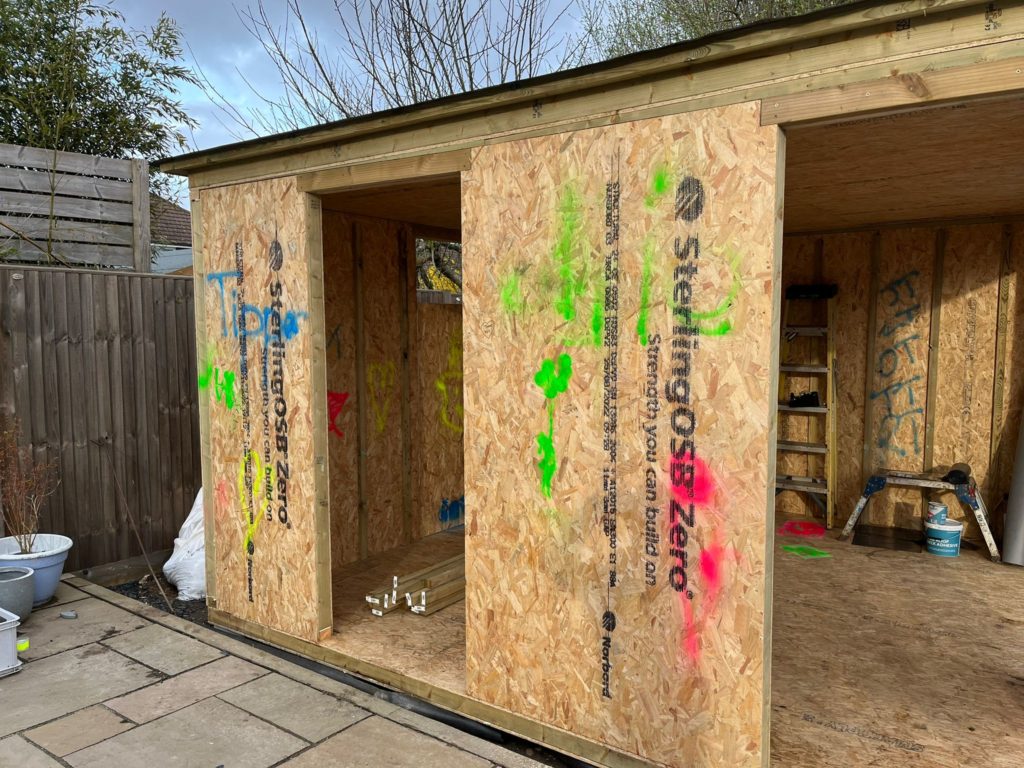 But don't worry about the mess or the cleanup! While you and your guests immerse yourselves in the creative process, our skilled team will ensure that everything, both internally and externally, is meticulously protected. Your garden room will emerge from the graffiti party as a stunning work of art that perfectly complements your style and adds a unique touch to your outdoor space.
The possibilities are endless. Whether you want to paint vibrant murals, showcase meaningful quotes, or experiment with abstract designs, the choice is entirely yours. Let your imagination soar and see your garden room transform into a one-of-a-kind masterpiece.
Are you ready to make your garden room truly exceptional? To arrange your very own Graffiti Party, simply purchase one of our exceptional garden rooms. Contact our team now and get ready to unleash the artist within you!