Are you looking for a garden workshop building? A garden room offers flexible storage space. It can be created as a workshop or storage. Perhaps you're looking for a garden room which also has a main office, or family space with an internal wall? We can even offer a separate access door.
Splitting a building can avoid the cost of finishing internal walls and flooring to the storage area. Imagine removing that ugly shed and benefiting from one building that does all.
The substantial walls are perfect for shelving and racks that hold heavy tools and machinery whilst the insulation and partial heating from the adjoining area help avoid the damage caused by leaving tools and materials in traditionally cold sheds and outbuildings.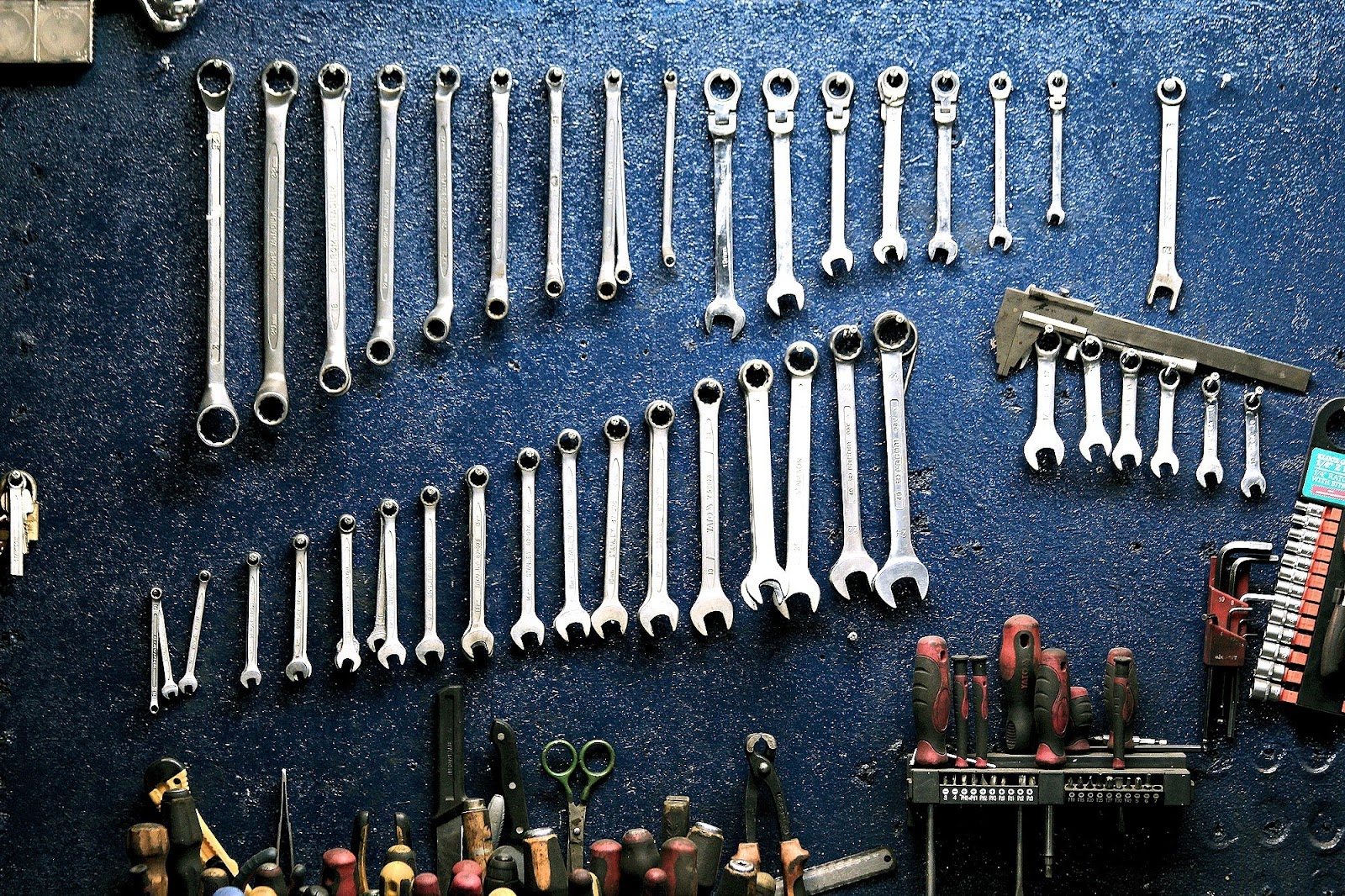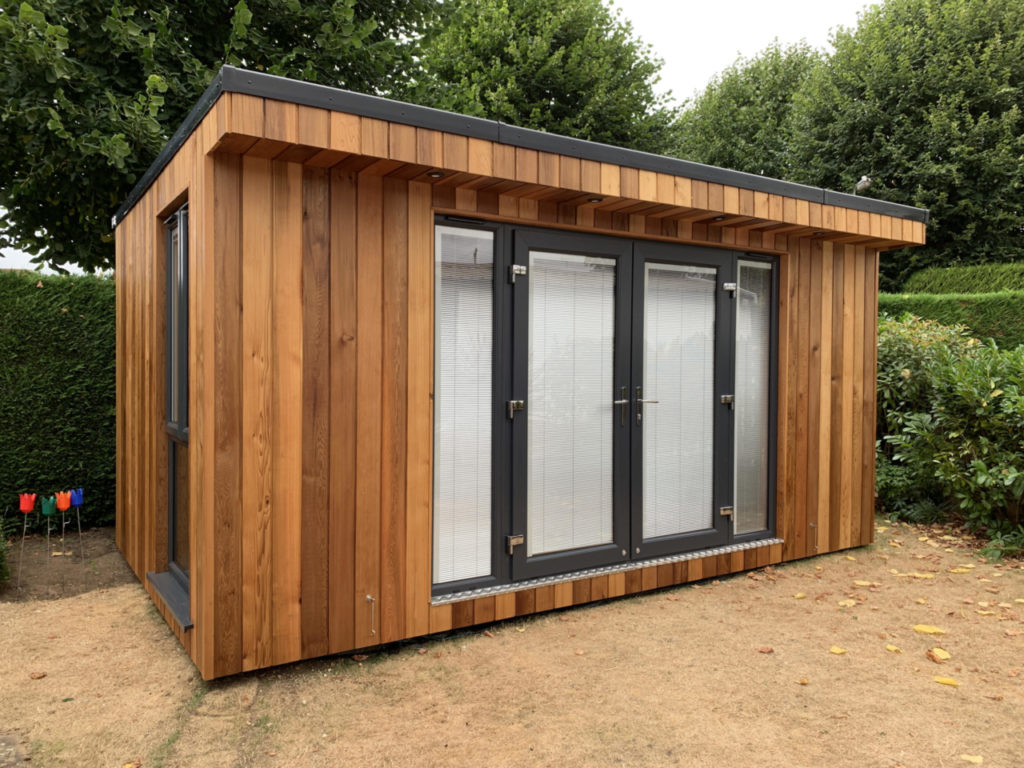 The heavy-duty flooring and walls are ideal for siting heavy workbenches and workstations. Our design of your building can be configured around you. This provides the most economical and economical space for you. Sockets and lighting can be positioned at precise locations. Whilst CAT6 provides a highly reliable physical internet connection for a business.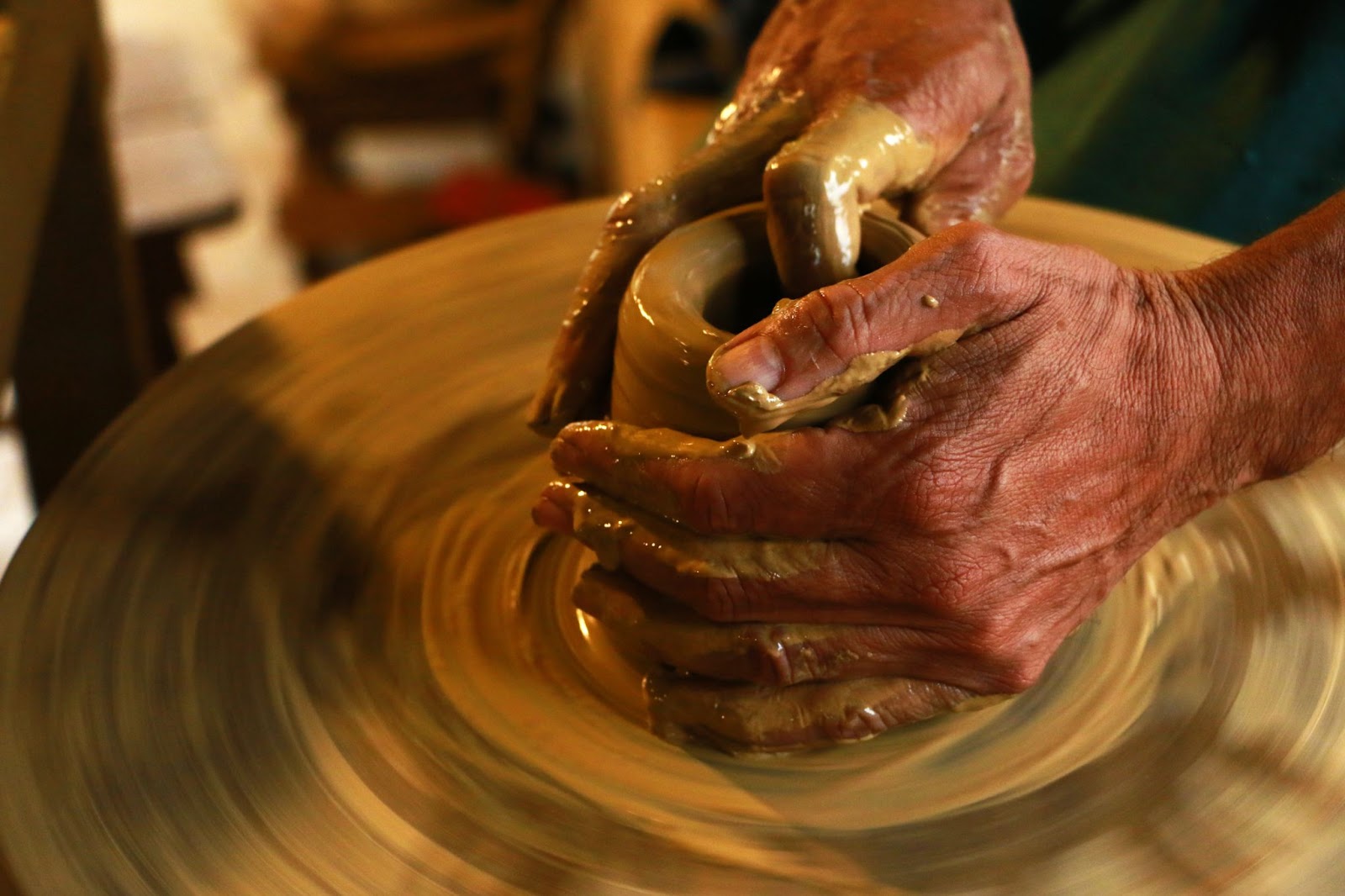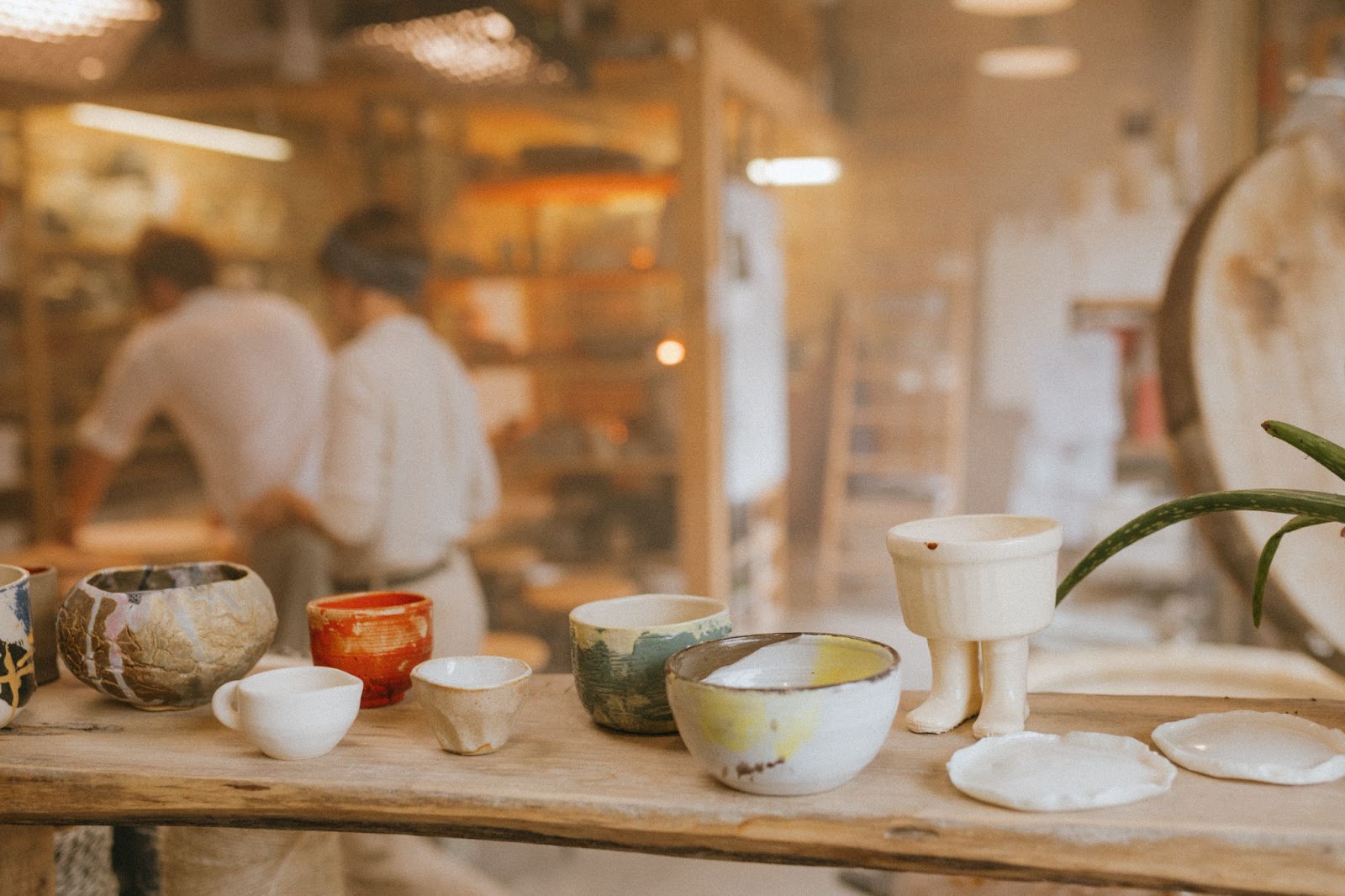 Garden Building Protection & Safety
The Police state that garden buildings are the most targeted area of home thefts, so storing valuable bikes, machinery and tools in a secure Kingdom Room workshop makes perfect sense. We use insurance-approved safety-glazed windows and doors as standard. The same security as your own home.
Low threshold door options are perfect off a ramp when wheeling in a lawnmower or heavy machines. Our bases can easily accommodate (often unless a shed upon a simple base).
For those seeking even greater security, we can offer KingdomGlass, a laminated security glass, obscured glass or internal blinds to hide the content and even an option where we hide the door from view (yes, really…).
Tip: Talk to your Accountant if you plan to use this space for a workshop or business storage as there may be tax-saving benefits.
Why chose Kingdom Rooms?
We learnt from the past. Timber buildings of a bygone era 400 years ago elevated timber off the damp, cold ground to help many of them last until today. Our 'No Concrete' base systems do exactly the same.
We have several buildings on display so you can see and learn how different buildings can last longer and outperform others. No professionally edited photos creating a hard-to-follow image.
We normally design your building whilst sitting in your home. We create a full visual of your garden building combined with a fixed price quotation for your peace of mind.
Our buildings have amongst the lowest carbon footprints you will find. Our Made in Britain accreditation supports our environment and economy. From our factory-built structure to recycling most waste materials, we want our impact to be positively visual and life-enhancing.
OK, Kingdom Room buildings are rigidly built but you will also find us flexible with special requests. Our quality may be high but ongoing effort goes into reducing costs and waste and offering very competitive prices.
The process

Show site
It is highly recommended by our clients to visit our show site. Real buildings beat web images, and we can show you all of your options. You also see the differences between building methods, how buildings perform differently, variations on lifespan and why costs vary.

Site design visit
If you're interested, we can visit your home to assess the site based on your preferences. This allows us to design and price your building while we're with you, taking into account your specific needs and budget. Additionally, we'll gather unique site data if you decide to move forward.

Order & survey
After placing your order, we provide a detailed fixed-price quotation, that we share with our team. Upon receiving a deposit, we conduct a site survey and communicate the key stages of the build. Stage payments are requested at significant milestones, with the final balance due at completion.

Installation
We deliver materials in advance for a prompt start. Construction generally begins 4-6 weeks from the order date, lasting about 2 weeks. We minimize disruption and involve you throughout the process. Your 10-year guarantee details are released for registration upon final payment.
Garden Workshop Building FAQ
Where can I put my garden workshop building?
Most buildings less than 2.5m high can be within 2 meters of a boundary without considering planning. As well as 'kerb appeal' of the front facade, consider the view out and how the sun can affect glare and heat ingress inside.
How long should a garden workshop building last?
Non-treated and cheap timber structures with poor insulation sat directly upon non-insulated concrete can attract dampness that will start rot and reduce a building's useful life to a few years. Quality insulated and ventilated structures can last as long as a brick-built house. As the Elizabethans, Georgians and Victorians, many of their good designs and quality timber-framed buildings still exist today.
Do garden workshop buildings add value to a home?
They can add value and generally, a low-cost building could add some or no value, whilst a quality building can add up to 15% value to a home. That could even exceed your purchase price and create a profit. Estate Agents state that homeowners have sought quality additional space since the pandemic.
What does a garden workshop building cost?
Now that's a question with no simple answer. Simple being key. A low-cost building with less insulation and features will cost from £3000 but will not last as long as a high-quality building. Installation fees will vary depending on attention to detail and the type of base you require, as will internal and external finishing details. We offer one timber that costs twice as much as a cheap version and we have another that costs five times as much. With so many variations, we recommend that you budget between £1000 and £2000 per square meter of the base. Bi-fold doors, roof lights and interior fittings can push this higher.
How big can I build a garden workshop room?
Consider the uses for the building and sketch out how you would set out and furniture inside. Planning could allow up half the area of your building but do not create something that negatively dominates a plot.
How secure is a garden workshop building?
Some structures with thinner walls, non-strengthened glass and simple locks will be more susceptible. Our windows and doors include interior glazing, heat-treated safety glass and insurance-approved locks as standard. We assume you could leave valuables in your building, so why not secure it as you would your home? Our frames are suitable to add contacts to connect to many existing house alarms, CCTV and security systems.
How can I fund a garden workshop building?
Your own funds or an extension to a mortgage are the best value in funding a garden building. Low-cost loans are often available but check the terms as something as trivial as a late payment can cost you dearly. Speak to an Accountant as part or all of the cost may be tax deductible. And ensure that in doing so you do not leave yourself liable to any CG Tax when you sell your property. Also, consider any value this may add to your home and the cost of running this as an office instead of your whole house.
Do I need planning permission for a garden workshop building?
Generally no, if it is not lived in, is below 2.5m high and has no water supply or waste. We take our guidance for the Government Building Portal here.

Factory-built
This means minimal waste as fewer materials are used meaning there's less to deliver, resulting in a quick, clean site build.

Insulation at its best
Our walls contain up to 20 times the insulation of other buildings for lower heating bills.

Wood be good
Our refined methods allow us to keep timber use to a minimum. All materials are separated and recycled, with as little as one rubble sack of waste per order.
Buying local
Using British Made and local materials allows us to reduce the carbon footprint of materials whilst supporting our economy.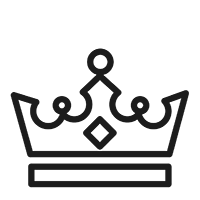 And us…
Our home show centre means your price includes no expensive show site, expensive marketing or sales commission.