Home working now offers multiple benefits. From cost savings to quality workspaces, then increased time for family and leisure, leading to improved mental and physical health.
So what could be better than having your own home office?
Imagine leaving work on time and the twenty-second commute home. With that barrier, helping you maintain the home and work-life balance we all seek.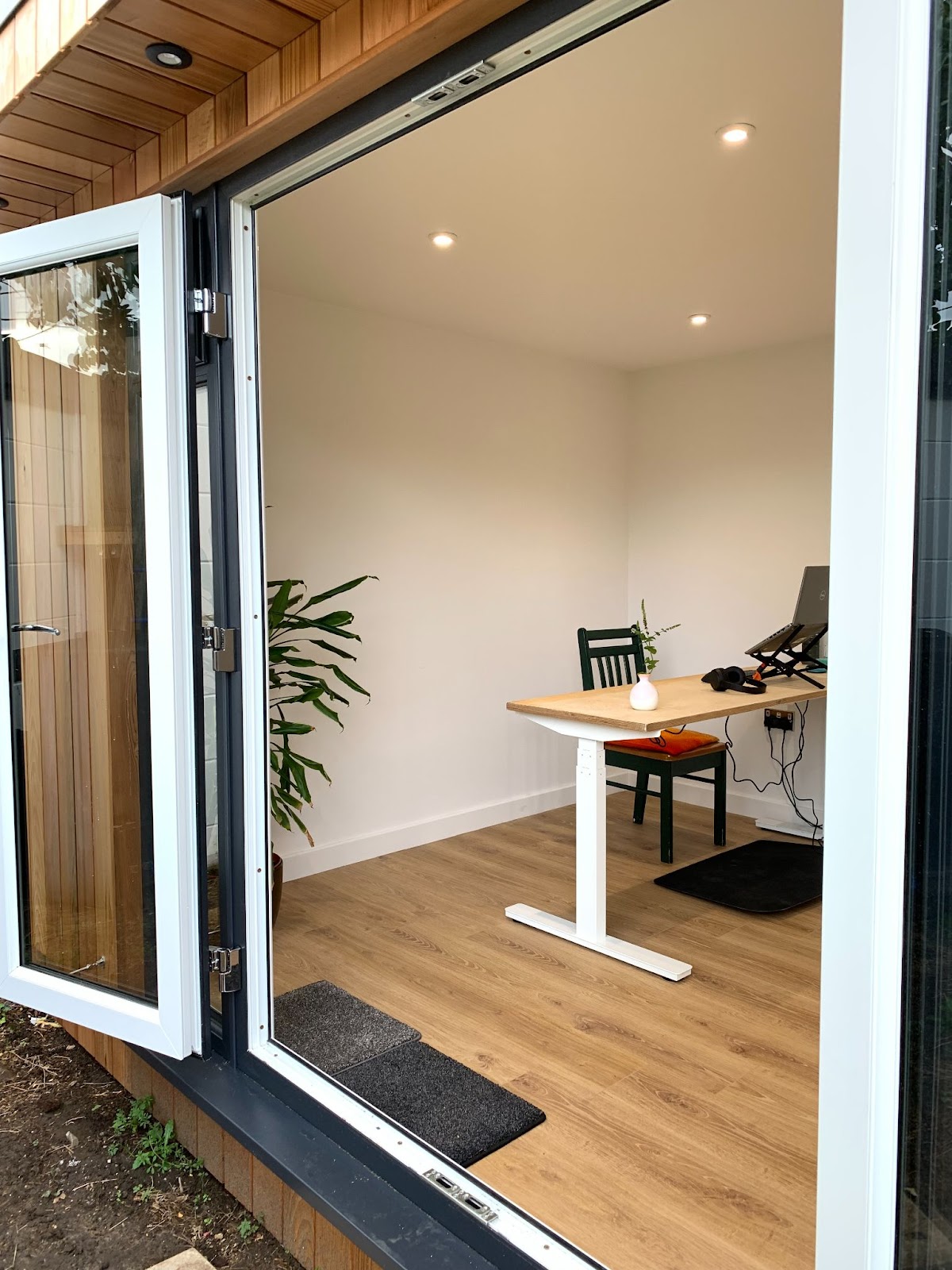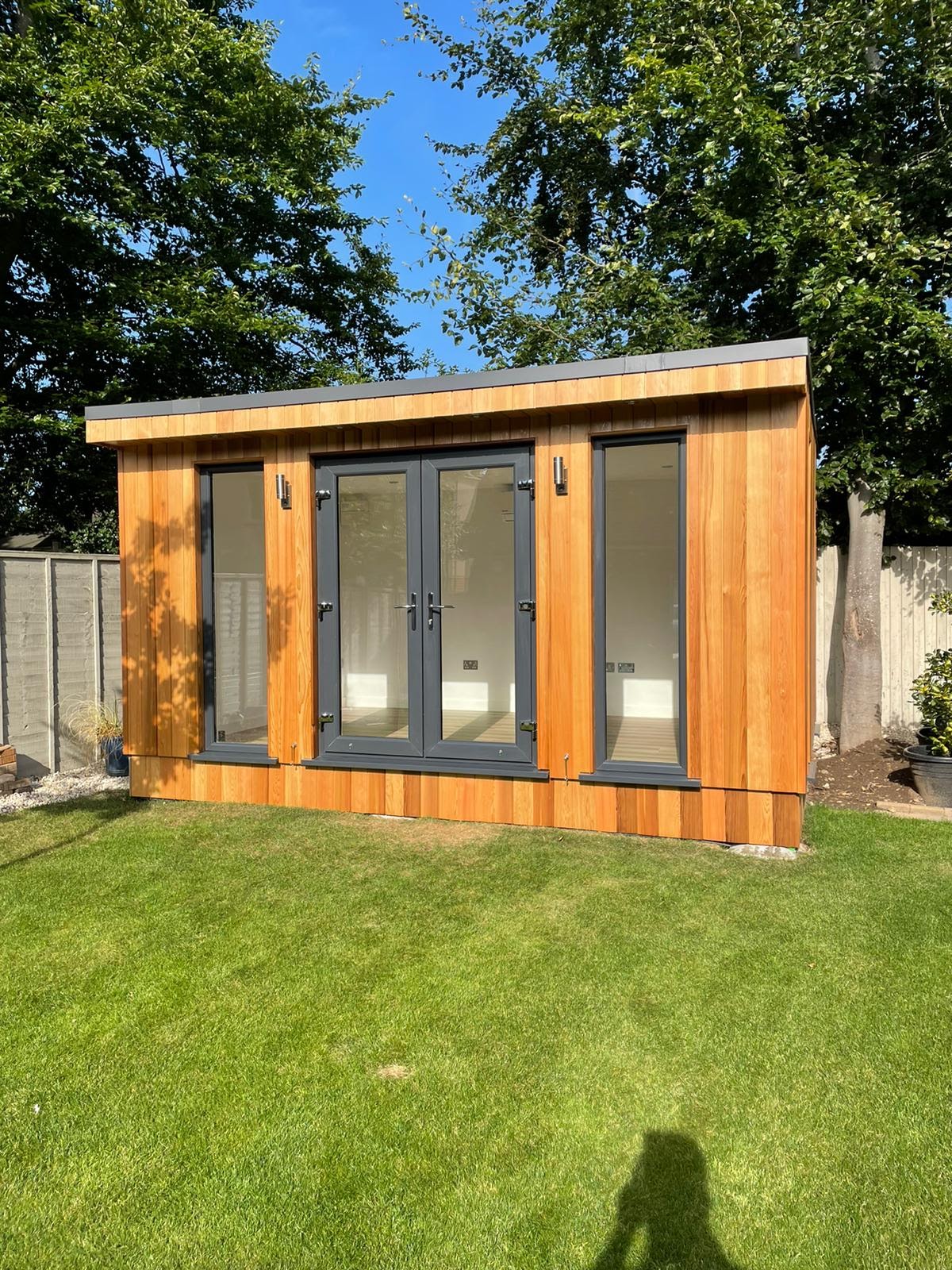 Whilst working from your home office may be a popular choice, we help many of our customers design flexible spaces including family areas for games, TV and even home cinemas. All this is designed to your budget.
Our Designer can guide you with helpful tips on:
Maximising floor and work space plus lighting for online meetings through design
Minimising running costs through reduced heating and lighting costs
Best value in design
Tax saving tips
Exterior build and landscaping practical and attractive ideas
Kingdom Rooms offer an electrical connection to your home (Building Regulation compliant) along with a CAT 6 connection option. This cable provides a more reliable physical internet connection than a Wifi service does. Insurance approved locks secure your valuables too.
Our bespoke service allows us to provide for sockets and lighting to suit workstation locations along with disability needs and the inclusion of any services specific to your business or work.
Keeping current and future costs down
The cost savings of home working can be enormous. Reduced commuting can save thousands of pounds in fuel, tickets and running costs annually whilst reducing your heating at home as you work from a well-insulated garden room could save you money too. A £20,000 quality building funded by an interest-only 2% mortgage would cost you as little as £68 a month.
The BBC reports that heating bills are set to increase further in 2022. Naturally, this makes the savings from a garden building look even more attractive.
Tip. Inform your insurer that you have added a garden building to your home.
Case Study