A Home studio could describe so many uses. Having built a recording studio for a musician recently, it brought back memories working elsewhere. Working for the BBC, Central TV and an A-list recording artist. Using differing materials we learnt how to reduce noise.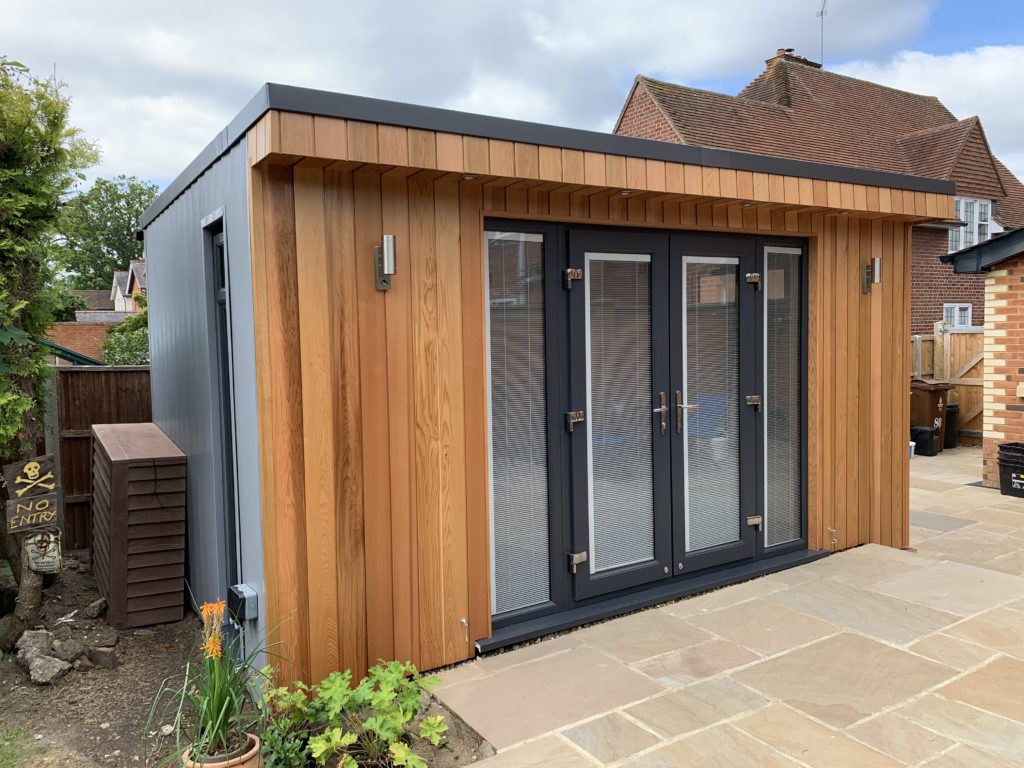 Dance studios can benefit from our super supported flooring whilst fitness studios encompass numerous keep fit pursuits including gym, pilates, yoga and weights.
One vision for me would be the likes of Van Gogh or Turner in their studios, busy creating images to share and make our world a brighter place. I guess our understanding of the word studio is a space to relax, invest, create or work, you may even have other uses.
Mandy has spent time in art studios honing her skills whilst Andy's pottery skills resulted in a funky gnome in a pottery studio.
Whatever use you have in mind for your home studio Kingdom Rooms have tailored options to suit you.  Our flooring is tough and durable with upgrades available when needing to carry extra weight such as a kiln or pool.  Our SIP walls, roof and floor give great thermal insulation to protect your work whilst giving excellent acoustic reduction for when you need to keep noise in or out.
A music recording studio we created recently is also used as a family space, so everyone wins. Andy has also been involved in sound and light reducing projects for TV companies and a major UK recording artist.
Raw finished walls give a cost saving against our popular plastered walls and are ideal for those heavy knock pursuits and hobbies.
Daylight plays a major part in artwork. Each garden room is individually designed, allow as much light ingress as you wish through as many or few windows and doors as you like. Our internal blinds help with shading, light reduction and privacy.
Our lighting options are flexible with standard spotlights switchable from bright to soft lighting along with dimmer switches.
Painted walls and sturdy floor coverings are ideal for even the messiest of your home hobbies or business needs.
Our environmental achievements also connect with the many individuals and community groups who use studios to recycle materials into a new use.
One thing every studio has in common is the need to be a creative environment. We believe that our garden buildings do just that, whether for your inspiration or a visiting guest or client.
It feels like we are presented with enquiries every week for an ever increasing new number of uses for our garden buildings. Whatever you have in mind, we would love to hear from you. Our extensive history may provide fresh ideas that would suit your project.