Our garden rooms used as a garden yoga studio are designed to help you create a dedicated space in your home. Whether you're a yoga instructor looking to run your business from home, or an individual looking to create your ideal yoga practice space.
Eliminate the hassle of commuting and enjoy the benefits of a home yoga studio with our environmentally friendly garden buildings. Create a dedicated space in your home that is free from distractions and stresses, so you can focus on your yoga practice and achieve your goals.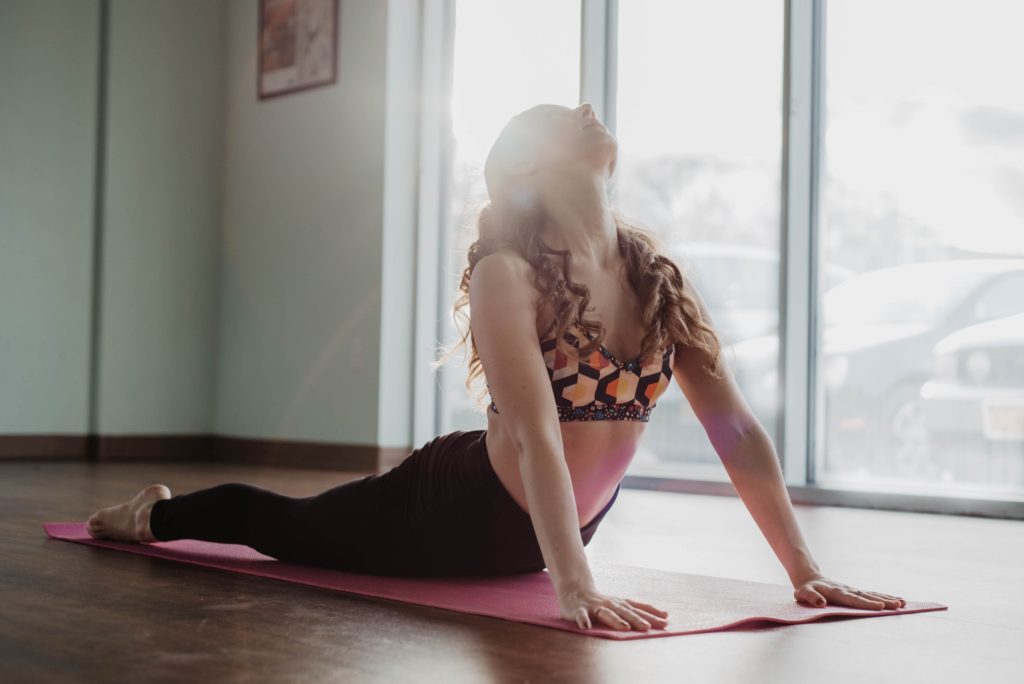 Garden Yoga Studio Features
Depending on how much room you want and the amount of space in your garden, our garden rooms as a garden yoga studio may be built to the size that works for you. But, remember that you will need planning approval if your garden yoga studio has a floor space greater than 30 m2 and a height greater than 2.5 m.
For the highest level of safety, our mirror walls employ a trim system with compression points behind and safety backing to a thick mirror.
In order to maintain a comfortable interior temperature and privacy in your garden yoga studio, we provide air conditioning and heating systems, heat retaining and sun-rejecting components, and internal blinds.
Your garden room can be built with storage solutions for yoga mats, blocks, blankets, and other equipment to help keep the space clean and organised.
Adequate lighting, including natural light, artificial light, and dimmable options, is essential for creating the right ambience and mood for your yoga practice
Our super insulation plus our Kingdom Acoustic glass provide great soundproofing, which is essential to minimise noise and disturbance from the outside world, ensuring a peaceful and relaxing practice space.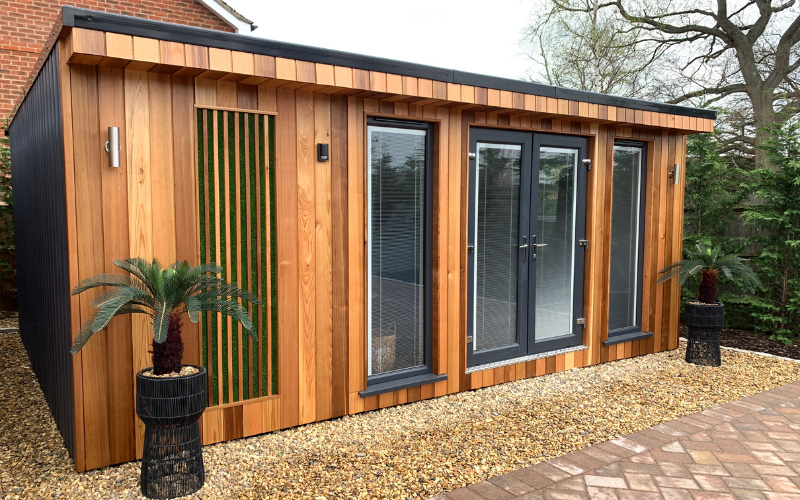 Benefits of a Garden Yoga Studio
Convenience
With a garden yoga studio, you can practice yoga whenever you want, without having to worry about travel time or class schedules. You have the flexibility to choose the time that works best for you, whether it's early in the morning, late at night, or anytime in between.
Your ideal environment
By creating your own garden yoga studio, you can tailor the space to your needs and preferences. You can create an environment that is peaceful, calming, and comfortable, and that reflects your personal style and tastes.
Cost-Effective
A garden yoga studio can be a cost-effective alternative to paying for studio classes. You can save money on class fees, transportation costs, and other expenses associated with attending classes outside the home.
Better Focus
When practising yoga in a studio, it can be challenging to stay focused and block out distractions from other people or noise. With a garden yoga studio, you have the opportunity to create a quiet, focused environment that allows you to fully immerse yourself in your practice.
Privacy
Practicing yoga at home can be more private and intimate than practicing in a studio. You can avoid the potential discomfort of practising in front of strangers and instead enjoy the privacy and comfort of your own space.
Why chose Kingdom Rooms?
We learnt from the past. Timber buildings of a bygone era 400 years ago elevated timber off the damp, cold ground to help many of them last until today. Our 'No Concrete' base systems do exactly the same.
We have several buildings on display so you can see and learn how different buildings can last longer and outperform others. No professionally edited photos creating a hard-to-follow image.
We normally design your building whilst sitting in your home. We create a full visual of your garden building combined with a fixed price quotation for your peace of mind.
Our buildings have amongst the lowest carbon footprints you will find. Our Made in Britain accreditation supports our environment and economy. From our factory-built structure to recycling most waste materials, we want our impact to be positively visual and life-enhancing.
OK, Kingdom Room buildings are rigidly built but you will also find us flexible with special requests. Our quality may be high but ongoing effort goes into reducing costs and waste and offering very competitive prices.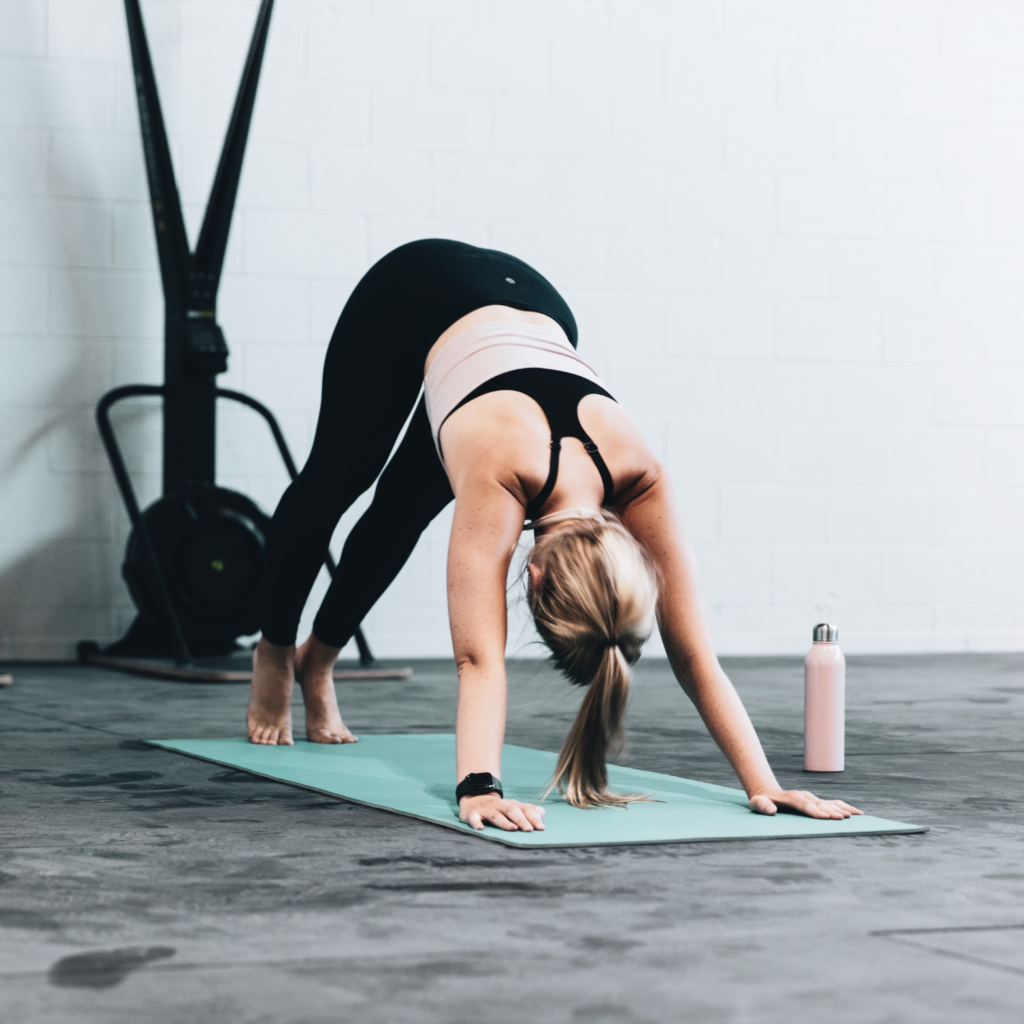 The process

Show site
Sited in our garden you see real buildings in use. Resulting in lower cost buildings against a conventional showsite with a paid sales team. See the differences between building methods, how buildings perform differently, variations on lifespan and why costs vary.

Site design visit
We offer a FREE survey, visiting your home to assess the site and your preferences. We can create a 3D design and price your building while we're with you, taking into account your specific needs and your budget. Additionally, we'll gather unique site data in case you decide to order.

Order & survey
After placing your order, we create a detailed job programe that we share with our team. Upon receiving a deposit, we conduct a site survey and communicate the key stages of the build. Stage payments are requested at significant milestones, with the final balance due on completion.

Installation
Construction generally begins 4-6 weeks from the order date, lasting about 2 weeks. We minimise disruption and involve you throughout the process. Your 10-year guarantee commences your satisfcatory completion and your final payment.
Garden Yoga Studio FAQs
Can I have separate rooms in my garden yoga studio?
Yes and we can install shelves too to gain more floor space.
Can you attach a garden yoga studio to the side of my house?
Yes but this is then an extension and needs to adhere to building regulations.
Can you design my home yoga studio in a custom shape?
Yes. We can create angled buildings to make the most of irregular-shaped gardens.
Can you soundproof my garden yoga studio?
Our building incorporates a high degree of sound insulation as standard. We also offer acoustic glass upgrades and can give advice on acoustics internally on hard surfaces.
Can electrics be connected from my house to my garden yoga studio?
Yes, via an armour-clad cable.
Is a garden yoga studio worth it?
The trick is to produce a multi-use space as the value is likely to be determined by a potential buyer. Generally, quality garden buildings can add 10% to a home's value.
How big does a garden yoga studio need to be?
Whatever size you like and other forces allow. You may want a yoga studio for your business to run classes from, so will need space for several people or it may just be for personal use.
How well-insulated are your garden yoga studios?
Our walls, floor and roof are SIP panels with insulation up to 20x better than other garden buildings. We also use A+ Rated double glazing
What does a garden yoga studio cost?
Now that's a question with no simple answer. Simple being key. A low-cost building with less insulation and features will cost from £3000 but will not last as long as a high-quality building. Installation fees will vary depending on attention to detail and the type of base you require, as will internal and external finishing details. We offer one timber that costs twice as much as a cheap version and we have another that costs five times as much. With so many variations, we recommend that you budget between £1000 and £2000 per square meter of the base. Bi-fold doors, roof lights and interior fittings can push this higher.
Where can I put my home yoga studio?
Most buildings less than 2.5m high can be within 2 meters of a boundary without considering planning. As well as 'kerb appeal' of the front facade, consider the view out and how the sun can affect glare and heat ingress inside.
For more information on using our garden rooms as a home yoga studio please feel free to get in touch.