Long since the preserve of Scandinavian and North American forests, the log cabin has come a long way since their basic origins.
Original buildings looked great, but suffered from poor insulation where logs unevenly met as they joined. Modern versions are produced by interlocking tongue and groove spruce log. They affix it onto the exterior of a modern insulated building such as our own SIP insulated garden buildings.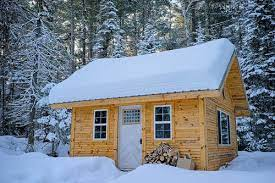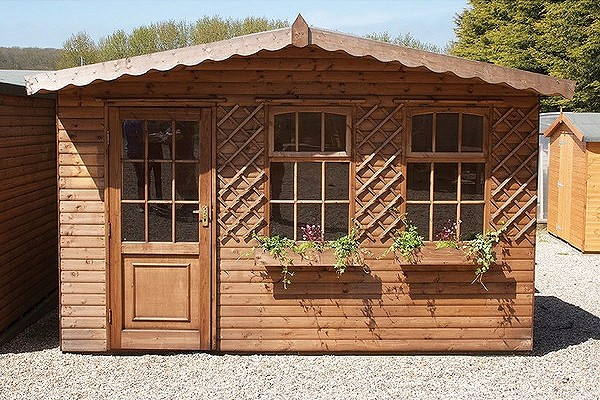 Kingdom Rooms can also be finished with higher sloping roofs and traditional roofing materials and log cabin outside porches.
We offer innovative construction, wall and roof finishes inside. Outside is complimented by cottage style windows and doors for a perfect log garden building. The interior can be finished in a timber cladding or plastered wall and ceiling for a modern or traditional building affect. These buildings can also be used as habitable accommodation and granny annexes built within Building Regulations.
Wood cabins are built with excellent insulation. They can be adapted at a later date by you or a new homeowner for a whole new life. Our timber logs can be removed and replaced with a choice of materials. You can choose from metals, Redwood Cedar, plastic or composite claddings. A cost-effective solution and great value for money when compared to a new building.
Wooden cabins can be used for a home office or family room including TV room, home cinemas or games room. Log burning stoves can be installed for the ultimate country building experience.
Do not be fooled by the traditional timber building façade. We include modern feature options from Wifi controlled heating and lighting to CAT6 internet. Our ground screw bases are aligned to the aspect of log cabins. Using no concrete, sand or cement and extending the life of the wood structure above.