How can we start to list the uses for a garden entertainment room when a Kingdom Room can be used for so many purposes?
You may need a quiet space or to protect the neighbours from a whirlwind of noise. A leisure space to read, meditate or write. Then again, a fitness room to exercise or work out as your home gym, perhaps a spin bike, running or rowing machine.
Crafts including painting, sewing and decoration always benefit from a specific area where there is no need to tidy away your work between sessions.
Popcorn at the ready… We have a pull-down projector screen that simply converts our building into a home cinema! A trip to the home cinema is so easy and makes for a treat, whether planned or not.
Your garden entertainment room as a home gym
Our Environmentally friendly garden buildings serve many purposes with a home gym and fitness suite certainly proving popular. Creating a dedicated space for home workouts or even a personal training business saves the otherwise cumbersome movement of equipment whilst creating an efficient, safe, planned and professional environment.
Whether a fully equipped garden room home gym, yoga retreat, pilates space or dance studio we can design and style your garden building to suit your exact needs!
Your garden entertainment room as a cinema room
When the day is over, what happens to home offices? Many, as we've discovered, transform into excellent family spaces. Large TV or projector displays offer spaces for gaming, a TV room, or even a garden cinema room.
A garden room is an ideal setting for friends and family to relax and spend quality time together, especially when converted into a garden cinema room.
Your garden entertainment room as a games room
Home offices undergo a remarkable transformation once the workday draws to a close as they seamlessly evolve into a fantastic games room. These repurposed sanctuaries can be equipt with wide TV screens or projectors, cultivating an immersive environment for gaming, indulging in favourite shows, or even relishing a personalised home cinema experience.
When it comes to unwinding and spending quality time, there is no better space than a garden room.
Your garden entertainment room as a summer house
Traditional summer houses, compared to a Kingdom Rooms luxury summer house can be poorly insulated with flimsy walls, little insulation and single glazing.
Our take on a luxury summer house would be a building that provides a comfortable year-round environment. They can be used for a multitude of purposes, then a spectacular open summer space.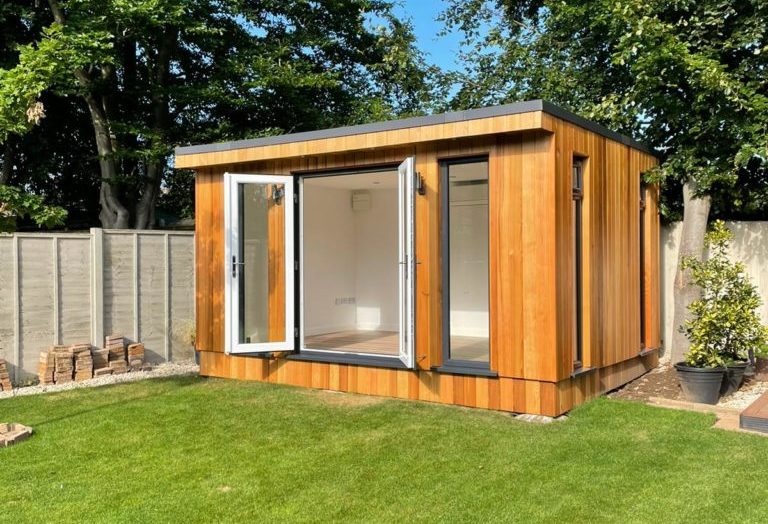 Your garden entertainment room as a yoga studio
Our garden rooms used as a garden yoga studio are designed to help you create a dedicated space in your home. Whether you're a yoga instructor looking to run your business from home, or an individual looking to create your ideal yoga practice space.
Eliminate the hassle of commuting and enjoy the benefits of a home yoga studio with our environmentally friendly garden buildings. Create a dedicated space in your home that is free from distractions and stresses, so you can focus on your yoga practice and achieve your goals.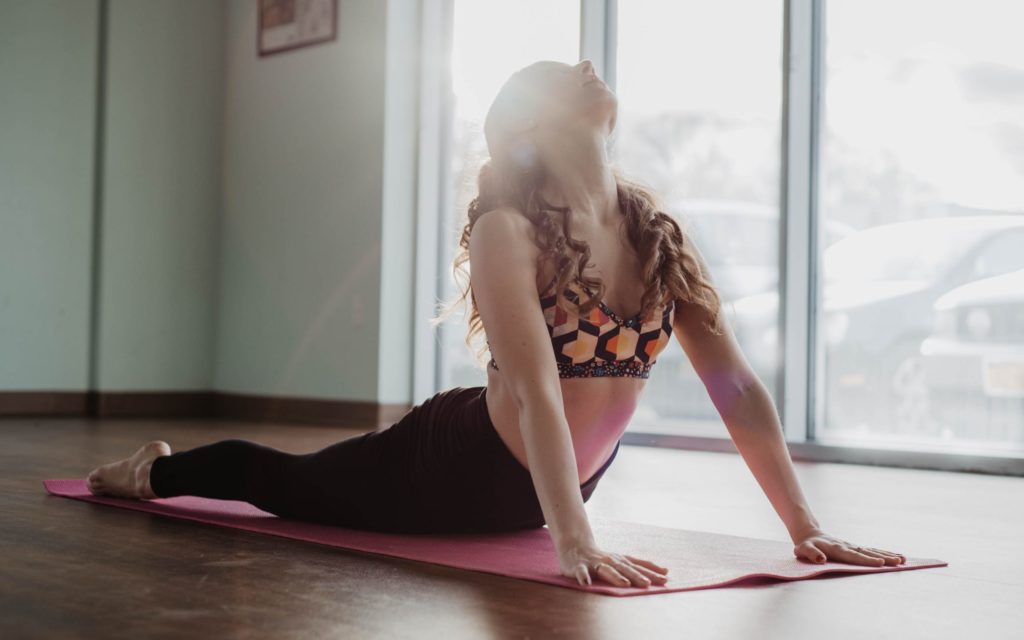 Your garden entertainment room as a man cave
Whether you're looking for a space to entertain, work on your hobbies, or simply relax, a garden man cave is the perfect solution. Our garden rooms as man caves are designed to provide you with a versatile and comfortable space that enhances your quality of life.
With our garden man caves, you can create a space that meets your specific needs and reflects your personality and interests. Whether you're into woodworking, music, or gaming, we can help you design a space that allows you to pursue your passions in comfort and style.
Why chose Kingdom Rooms?
We learnt from the past. Timber buildings of a bygone era 400 years ago elevated timber off the damp, cold ground to help many of them last until today. Our 'No Concrete' base systems do exactly the same.
We have several buildings on display so you can see and learn how different buildings can last longer and outperform others. No professionally edited photos creating a hard-to-follow image.
We normally design your building whilst sitting in your home. We create a full visual of your garden building combined with a fixed price quotation for your peace of mind.
Our buildings have amongst the lowest carbon footprints you will find. Our Made in Britain accreditation supports our environment and economy. From our factory-built structure to recycling most waste materials, we want our impact to be positively visual and life-enhancing.
OK, Kingdom Room buildings are rigidly built but you will also find us flexible with special requests. Our quality may be high but ongoing effort goes into reducing costs and waste and offering very competitive prices.
For more videos visit our Youtube channel
The process

Show site
It is highly recommended by our clients to visit our show site. Real buildings beat web images, and we can show you all of your options. You also see the differences between building methods, how buildings perform differently, variations on lifespan and why costs vary.

Site design visit
If you're interested, we can visit your home to assess the site based on your preferences. This allows us to design and price your building while we're with you, taking into account your specific needs and budget. Additionally, we'll gather unique site data if you decide to move forward.

Order & survey
After placing your order, we provide a detailed fixed-price quotation, that we share with our team. Upon receiving a deposit, we conduct a site survey and communicate the key stages of the build. Stage payments are requested at significant milestones, with the final balance due at completion.

Installation
We deliver materials in advance for a prompt start. Construction generally begins 4-6 weeks from the order date, lasting about 2 weeks. We minimize disruption and involve you throughout the process. Your 10-year guarantee details are released for registration upon final payment.

Factory-built
This means minimal waste as fewer materials are used meaning there's less to deliver, resulting in a quick, clean site build.

Insulation at its best
Our walls contain up to 20 times the insulation of other buildings for lower heating bills.

Wood be good
Our refined methods allow us to keep timber use to a minimum. All materials are separated and recycled, with as little as one rubble sack of waste per order.
Buying local
Using British Made and local materials allows us to reduce the carbon footprint of materials whilst supporting our economy.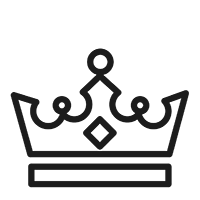 And us…
Our home show centre means your price includes no expensive show site, expensive marketing or sales commission.