Garden Bedroom for a Teenager
We recently received an enquiry from a Grandmother who wished to construct an annexe for her Granddaughter. The purpose was to provide her Granddaughter with a self-contained living space, allowing her to cease renting elsewhere. This arrangement would enable the granddaughter to save easily for a new home deposit while the value of the property increases.
The proximity of family members in an independent space brings not only peace of mind but also convenience. Additionally, a wonderful aspect of this project was that a grandparent had generously offered to finance it, recognising the significant benefits it would bring to the family while still alive rather than leaving it as part of a legacy in a will.
Given the current premium on land values, creating an independent annexe within your garden makes more sense than ever before. We are here to assist you with the design and planning process, working together to help our boomerang generation prepare for homeownership. In addition to annexe constructions, we also offer home extensions to cater to your specific needs.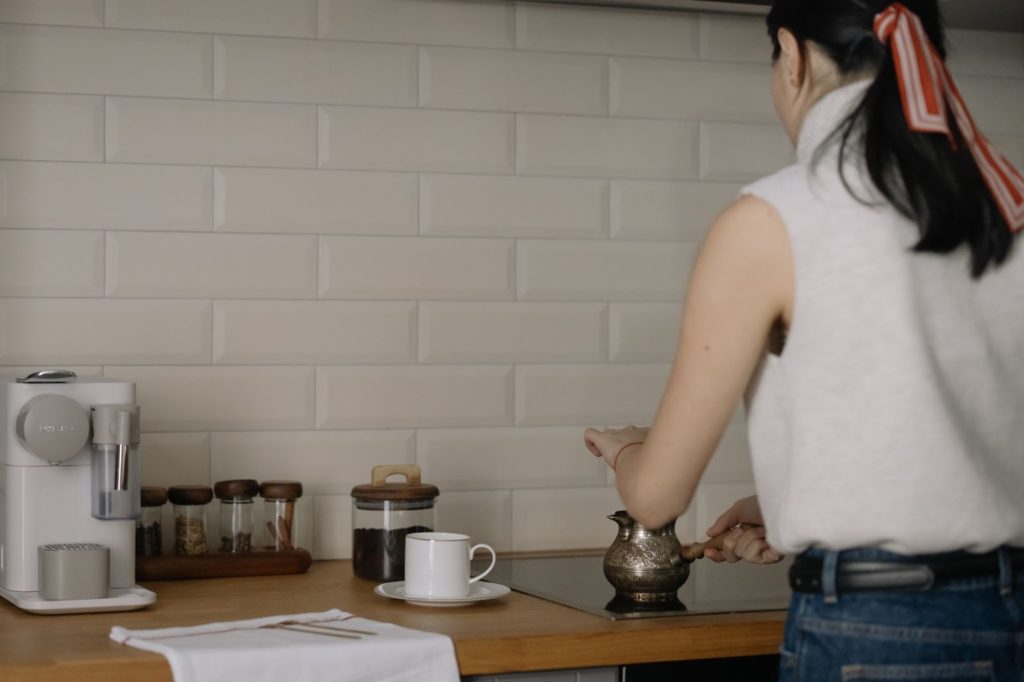 Another benefit is the Government tax-free benefit of up to £7500 renting out home space. When the granddaughter moves out, this homeowner could rent this annexe out. With £7500 over twice the cost of funding a repayment mortgage of £60,000. An annexe could be a profitable addition to your home too.
Fully Functional Granny Annexe
At Kingdom Rooms, we offer comprehensive services to ensure a seamless experience when it comes to your Granny Annexe in the garden. Our expertise extends to plumbing, drainage, electricity, and landscaping, guaranteeing that all essential elements are taken care of.
In addition to handling the construction process and interior work, including tiling, painting, and flooring, we prioritise collaboration with you throughout the design phase. By understanding your unique needs and preferences, we can deliver a fully customised garden Granny Annexe that is ready for immediate occupancy. Our team is known for their efficiency, ensuring quick and tidy builds that exceed your expectations.
Whether you intend to use the Granny Annexe as guest accommodation, a live-in care home, or a residence for a family member, our designs are tailored to suit your specific requirements. You can trust us to create a space that meets your vision while ensuring functionality and comfort.
Why chose Kingdom Rooms?
We learnt from the past. Timber buildings of a bygone era 400 years ago elevated timber off the damp, cold ground to help many of them last until today. Our 'No Concrete' base systems do exactly the same.
We have several buildings on display so you can see and learn how different buildings can last longer and outperform others. No professionally edited photos creating a hard-to-follow image.
We normally design your building whilst sitting in your home. We create a full visual of your garden building combined with a fixed price quotation for your peace of mind.
Our buildings have amongst the lowest carbon footprints you will find. Our Made in Britain accreditation supports our environment and economy. From our factory-built structure to recycling most waste materials, we want our impact to be positively visual and life-enhancing.
OK, Kingdom Room buildings are rigidly built but you will also find us flexible with special requests. Our quality may be high but ongoing effort goes into reducing costs and waste and offering very competitive prices.
The process

Show site
It is highly recommended by our clients to visit our show site. Real buildings beat web images, and we can show you all of your options. You also see the differences between building methods, how buildings perform differently, variations on lifespan and why costs vary.

Site design visit
If you're interested, we can visit your home to assess the site based on your preferences. This allows us to design and price your building while we're with you, taking into account your specific needs and budget. Additionally, we'll gather unique site data if you decide to move forward.

Order & survey
After placing your order, we provide a detailed fixed-price quotation, that we share with our team. Upon receiving a deposit, we conduct a site survey and communicate the key stages of the build. Stage payments are requested at significant milestones, with the final balance due at completion.

Installation
We deliver materials in advance for a prompt start. Construction generally begins 4-6 weeks from the order date, lasting about 2 weeks. We minimize disruption and involve you throughout the process. Your 10-year guarantee details are released for registration upon final payment.
Granny Annexe & Garden Bedroom FAQs
How can I heat a granny annexe in the garden?
Convection electrical heaters create instant heat whilst underfloor and radiators are slower to heat up. Forget gas appliances as regulation changes will outdate these. Log burners look great and need to be professionally installed.
Can I get water and electricity into a granny annexe in the garden?
Electrics can be connected but your existing home consumer unit (fuse box) will need to meet current Building Regulations and be up to the task. Water and waste can be installed but this could require a pump due to distance and the need for Building Regulations for the structure.
Can I have a mobility-friendly granny annexe in the garden?
Kingdom Rooms can construct to meet building Regulations for disability access with low thresholds, wide access and easy-reach sockets and switches. We can also assist with ramps, auto-activated doors and a bespoke design to site windows and doors around your planned room.
What IT options are available for a granny annexe in the garden?
Just ask Alexa! Seriously we can offer an app or device-controlled lighting, heating and sockets for remote and safe access. Our sockets are future-proofed with both Type A & C USB charging points. CAT 6 is an optional wire that negates any unreliable WiFi for an internet connection. Our electrical options include LED lighting features alongside our standard low-voltage spotlights internally and externally.
Is air con a good idea for a granny annexe in the garden?
Air conditioning can be expensive, so the building design can help avoid the need. Solar-rejecting glasses can help reduce heat ingress, as can the position of the building and any large windows or doors. Install a spare spur just in case as air conditioning could then be retrofitted if needed. Check out its efficiency and consider a unit that provides heat also as these can reduce initial cost and running costs.
Is ventilation needed for a granny annexe in the garden?
We recommend ventilation. An occupied and sealed room can be harmful as you breathe in air and breath out an ever-increasing amount of harmful carbon dioxide. Being timber, allowing a structure to breathe will help expel harmful moisture too. Stud frame buildings with air voids should include an additional consideration to ventilate. Kingdom use trickle ventilation and partial opening secured windows along with vented voids and claddings.

Factory-built
This means minimal waste as fewer materials are used meaning there's less to deliver, resulting in a quick, clean site build.

Insulation at its best
Our walls contain up to 20 times the insulation of other buildings for lower heating bills.

Wood be good
Our refined methods allow us to keep timber use to a minimum. All materials are separated and recycled, with as little as one rubble sack of waste per order.
Buying local
Using British Made and local materials allows us to reduce the carbon footprint of materials whilst supporting our economy.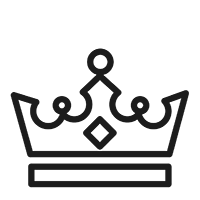 And us…
Our home show centre means your price includes no expensive show site, expensive marketing or sales commission.