When the day is over, what happens to home offices? Many, as we've discovered, transform into excellent family spaces. Large TV or projector displays offer spaces for gaming, TV room, or even a home cinema.
Our insulated garden rooms are the ideal option for adding a second multipurpose area to your home, whether for work or pleasure.
Ideas that would allow you to make the greatest use of interior space are available from our Designer. The ideal locations for sofas, screens and outlets are included (external light can affect these).
Garden buildings offer the best value for the money. Compared to house extensions, loft conversions, and garage conversions, they are far less expensive.
Benefits of a garden TV room
Family time
You may enjoy your favourite movies, tv shows and more quality time with your loved ones by creating a garden TV room.
Soundproofed
A kingdom TV room comes with super acoustic insulation which is excellent at providing the perfect cinematic atmosphere without disturbing your neighbours.
And relax…
A getaway from the pressures of work and home life is offered by a garden TV room, allowing you to enjoy some much-needed alone time.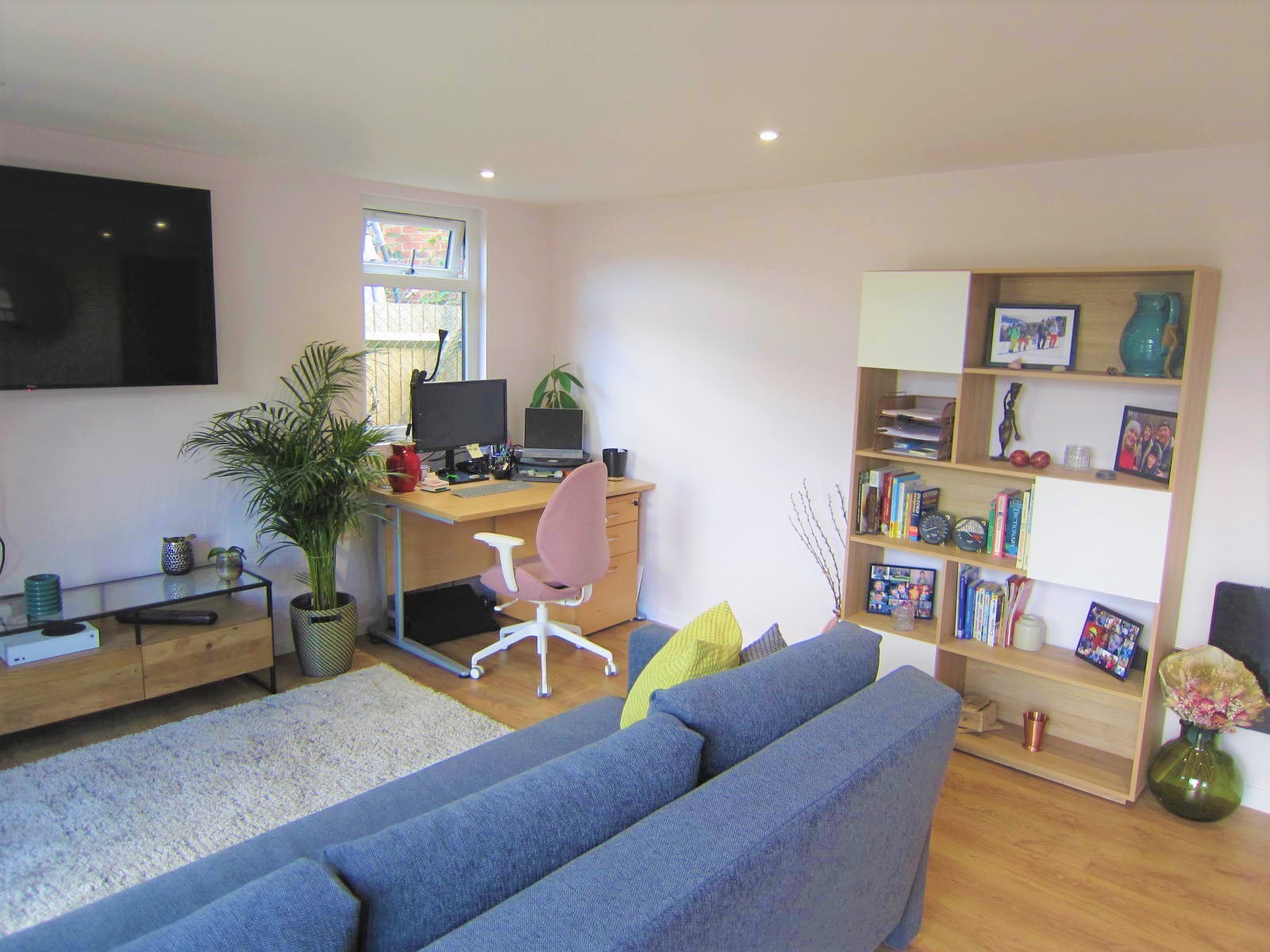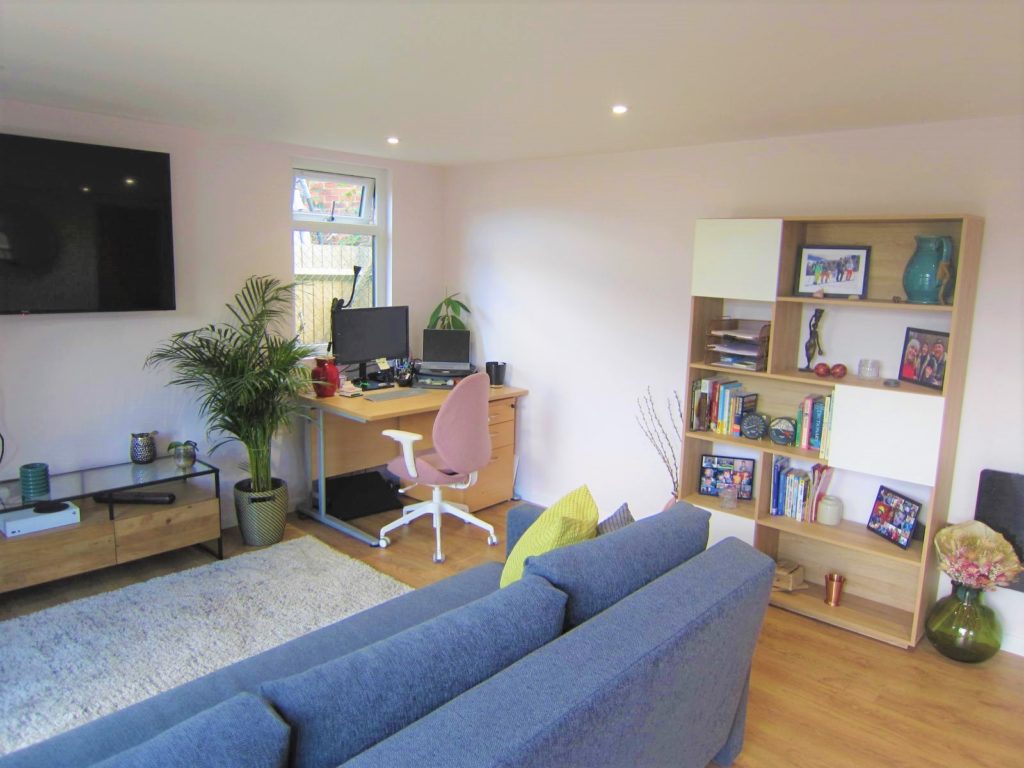 Why a family TV room?
A garden room is an ideal setting for friends and family to relax and spend quality time together, especially when converted into a TV room. Kingdom garden offers customisable options to suit your preferences and lifestyle, providing beautiful and versatile spaces that can be adapted to meet your needs. Whether you're looking for a home cinema with a toilet for extended viewing sessions or a large multi-purpose area with additional seating for various events, the possibilities are endless. If you're interested in building a bar in your garden, we can help you design the perfect focal point or tucked-away corner for unwinding and spending a few hours.
TV room features
The superior insulation of our garden buildings maintains a comfortable temperature in your family area. They also have minimal operating costs. In actuality, heat will be held in after your workday is over.
A CAT6 internet connection guarantees that video games and movies continue to run smoothly. We have WiFi alternatives for heating and lighting that can be managed via an app or voice assistants like Alexa. Anything you may think of, from disco lights to other electrical requirements, is possible.
Insurance-approved locks provide security, and strategically positioned windows and doors let you keep an eye on any activity from within your home.
A simple cabinet can hide a multitude of materials. Such as hobby-craft, which can instantly create a fun environment and another use for your garden room.
Tip: A family tv room could allow for a habitable space where people may sleep or have toilet and wash facilities. We can design such a building which would fall under full Building Regulations and possibly planning too.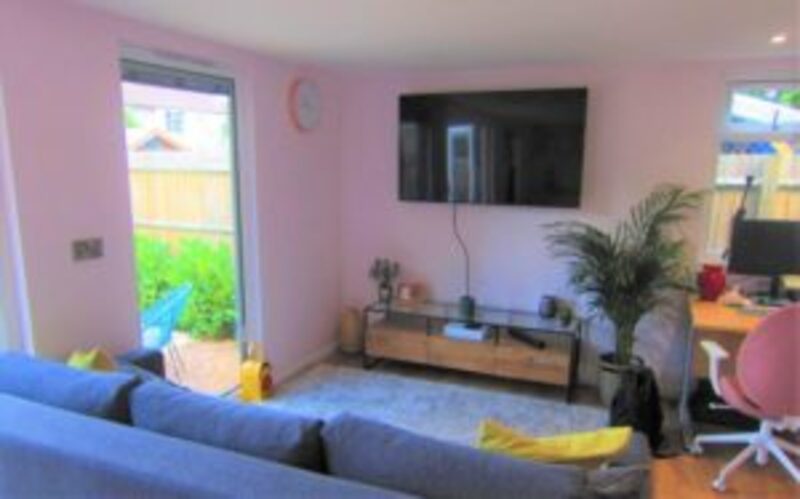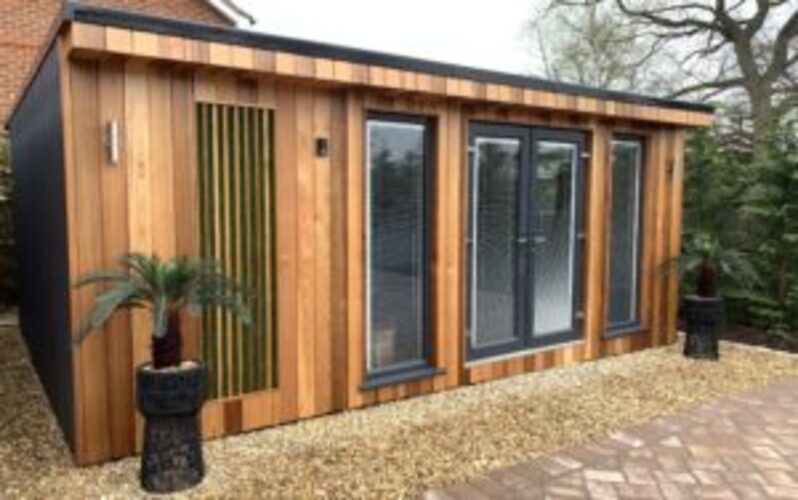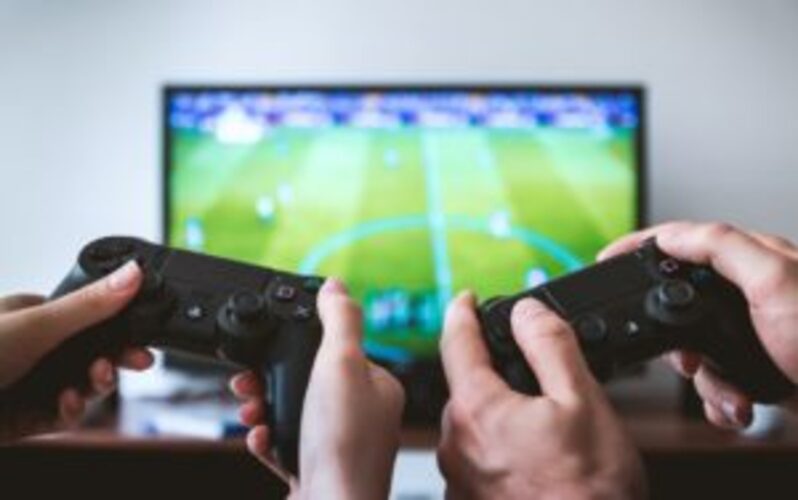 The process

Show site
Our customers tell us that a visit to our show site is invaluable. Seeing actual buildings beats images on the web hands down and we can show you the options available. You also see the differences between building methods, how buildings perform differently, variations on lifespan and why costs vary. Even if you order elsewhere, this guidance can be invaluable.

Site design visit
If you like what you see and you ask, we can then visit your home to see the site and from your 'likes' we can usually design and price your building whilst we sit with you. Seeing and hearing your exact needs helps us build to your specification or budget whilst collecting unique site data should you wish to proceed.

Order & survey
Our fixed price quotation contains much detail, vital to sharing with our whole team once you order. Once a deposit is received we return to the site to carry out a detailed survey and 'stake out' your building location. Our team will then communicate key stages of the build in more detail on the 'Procedures' page of our website for guidance. Stage payments will be requested at key points with a balance paid at the end.

Installation
We try to deliver materials in advance to allow for a prompt (and sometimes early) start. Generally, we start 4-6 weeks from order and our build time is around 2 weeks. We take steps to reduce disturbance to your household and property with our office and team on-site communicating and involving you at key stages. Your 10-year Insurance Underwritten guarantee details are released for registration once the final payment is received.
Garden TV room FAQ
Can I get water and electricity into a garden TV room?
Electrics can be connected but your existing home consumer unit (fuse box) will need to meet current Building Regulations and be up to the task. Water and waste can be installed but this could require a pump due to distance and the need for Building Regulations for the structure.
How structurally sound is a garden TV room?
This differs considerably. A solid building capable of meeting Building regulations will be known to stand up to the test of strong winds and snow loading that our weather often brings. Lessor buildings may suffer from a movement that presents itself as cracks in internal corners and joints.
Can I heat a garden TV room?
Convection electrical heaters create instant heat whilst underfloor and radiators are slower to heat up. Forget gas appliances as regulation changes will outdate these. Log burners look great and need to be professionally installed.
Can I have a mobility-friendly garden TV room?
Kingdom Rooms can construct to meet building Regulations for disability access with low thresholds, wide access and easy-reach sockets and switches. We can also assist with ramps, auto-activated doors and a bespoke design to site windows and doors around your planned room.
Can my TV room be soundproofed?
We use Polyurethane insulation inside our walls, floor and roof as standard which gives excellent sound insulation. We also offer upgrades from double glazing to acoustic glass.
How much does a garden TV room cost?
Now that's a question with no simple answer. Simple being key. A low-cost building with less insulation and features will cost from £3000 but will not last as long as a high-quality building. Installation fees will vary depending on attention to detail and the type of base you require, as will internal and external finishing details. We offer one timber that costs twice as much as a cheap version and we have another that costs five times as much. With so many variations, we recommend that you budget between £1000 and £2000 per square meter of the base. Bi-fold doors, roof lights and interior fittings can push this higher.
What IT options are available for a garden TV room?
Just ask Alexa! We can offer an app or device-controlled lighting, heating and sockets for remote and safe access. Our sockets are future-proofed with both Type A & C USB charging points. CAT 6 is an optional wire that negates any unreliable WiFi for an internet connection. Our electrical options include LED lighting features alongside our standard low-voltage spotlights internally and externally.

Factory-built
This means minimal waste as fewer materials are used meaning there's less to deliver, resulting in a quick, clean site build.

Insulation at its best
Our walls contain up to 20 times the insulation of other buildings for lower heating bills.

Wood be good
Our refined methods allow us to keep timber use to a minimum. All materials are separated and recycled, with as little as one rubble sack of waste per order.
Buying local
Using British Made and local materials allows us to reduce the carbon footprint of materials whilst supporting our economy.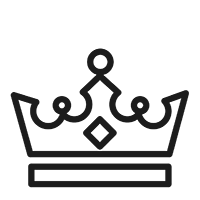 And us…
Our home show centre means your price includes no expensive show site, expensive marketing or sales commission.