Fitness studios and home gyms can be designed as a specific or share space. Even with a professional rubber or laminated flooring surface, incorporating a TV or projector screen as a playroom or home cinema, your garden building can morph into alternative uses.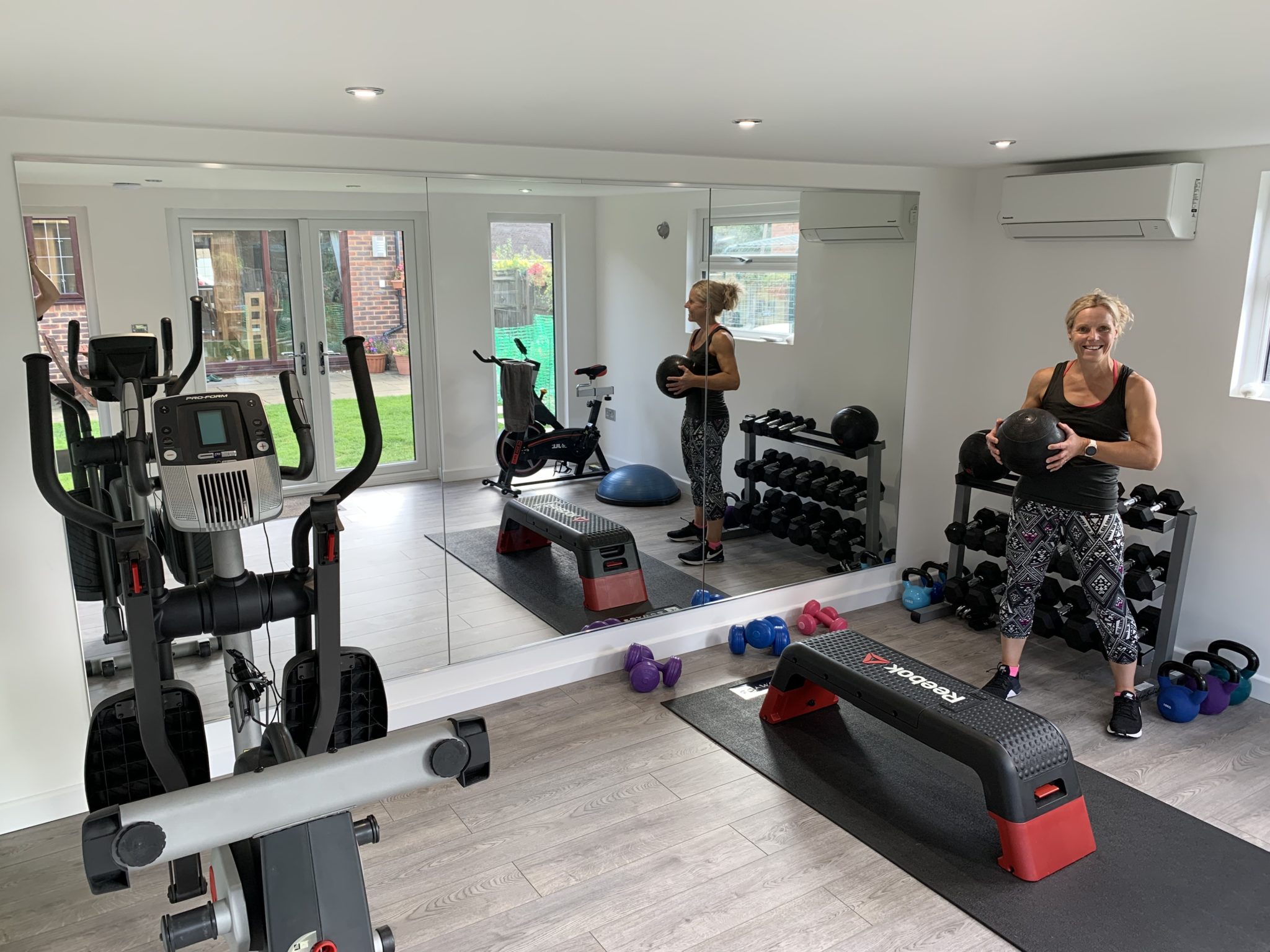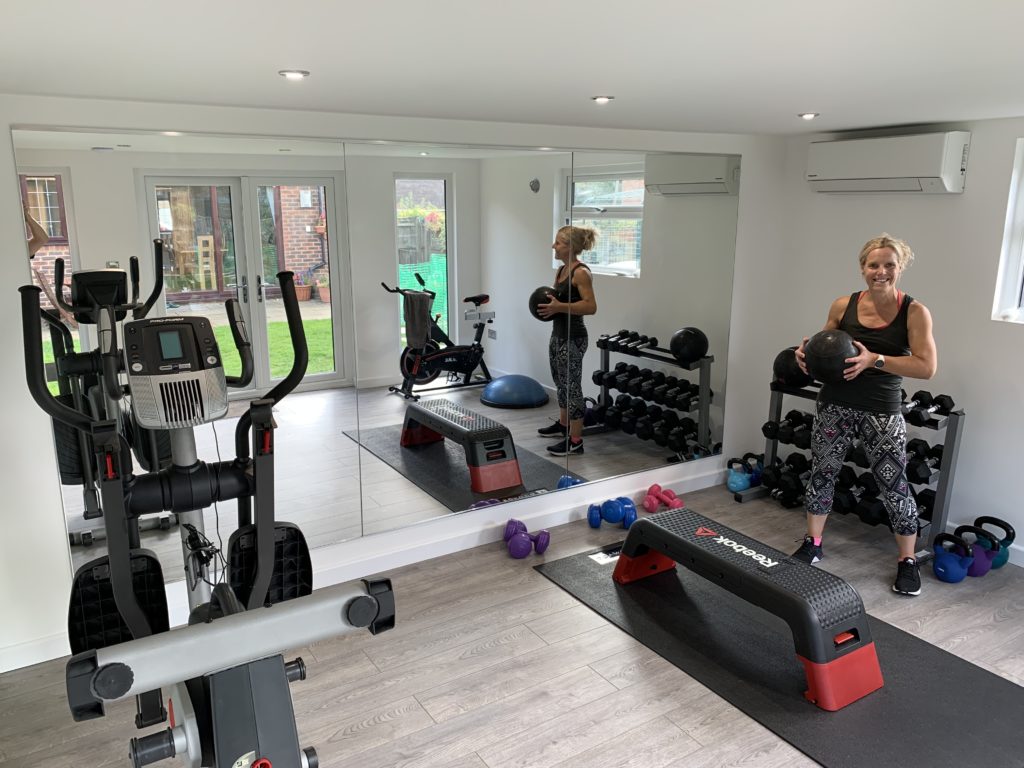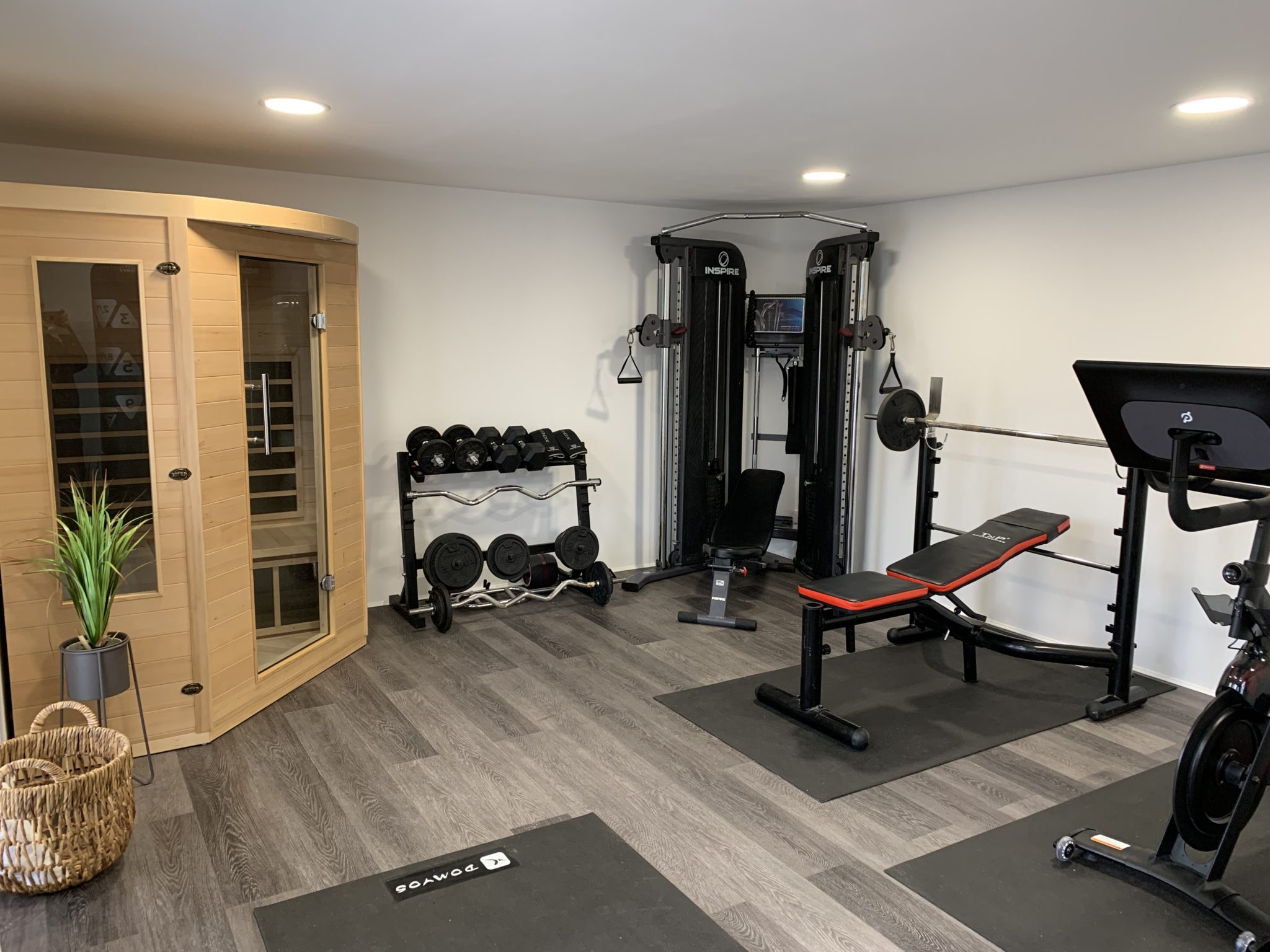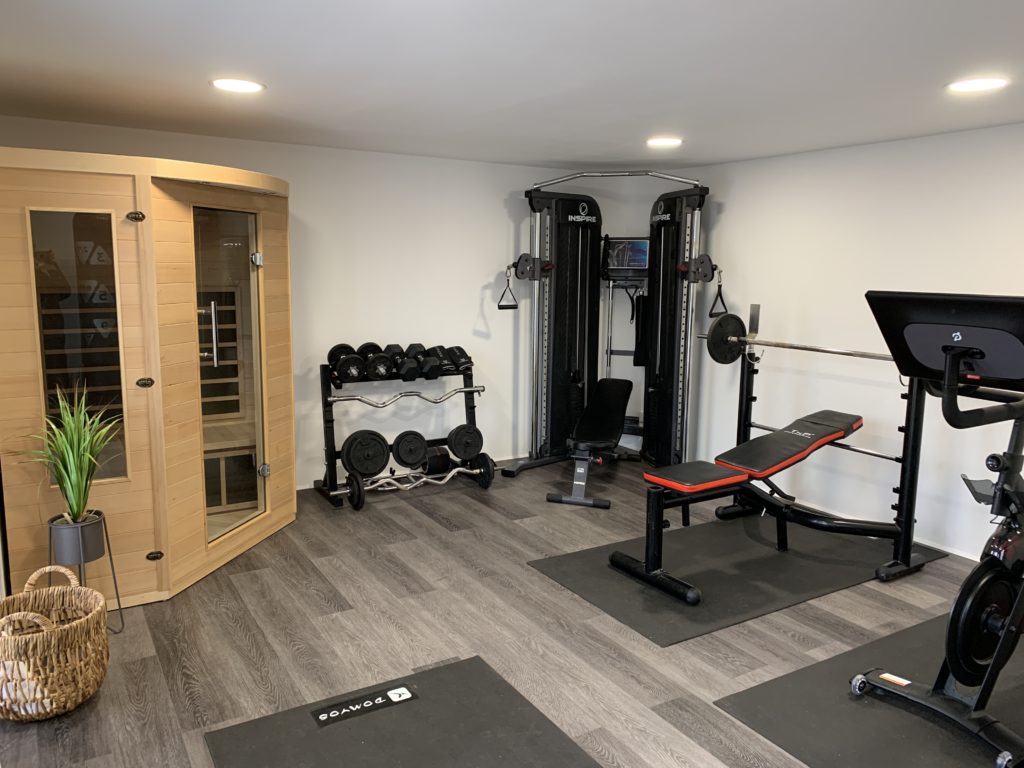 Party workout
Super insulated walls, roof and flooring help reduce heating bills by stabilising temperatures whilst providing great acoustic insulation. Ideal if you wish to avoid the neighbours hearing that work out soundtrack.
Keep it cool
Our Designer can help with light ingress through windows and doors and their orientation to the potential heat and distraction of direct sunlight. Our innovative internal blinds can assist here along with our air conditioning option. Where for personal use or as a business, we understand that a workout needs to be a comfortable experience.
And you're live
CAT 6 internet connections enable a perfect supply to any cameras and streaming or recording of classes. The Kingdom Room's sturdy construction is well suited to gym and workout hardware too, allowing for solid fixtures. Our evenly distributed and substantial ground screws and pads are designed to withstand your most physical workouts (we do upgrade the number of ground here to be sure).
Everyone likes to save a bit of money…
If ran as a business, there may be tax savings in the cost of your building and fixtures. We can give you guidance, but always advise that you speak to your Accountant. If ran purely as a business premises, this could in real terms save you thousands of pounds on your purchase price.
Tip: Ask your Accountant about Capital Gains Tax too. It is best to prepare now to ensure that a future house sale does not leave you with an unexpected CGT bill.
Case study
If you would like more information about home gyms please feel free to contact us