Introduction:
Designing a garden room is an exciting endeavour that allows you to create a versatile and inviting area in your outdoor space. Whether you envision a tranquil reading nook, a functional home office, or a cosy entertainment area, careful planning and thoughtful design are essential to bringing your dream garden room to life. In this comprehensive guide, we will give you the tips and information you need to help you design the garden room of your dreams.
Assessing Your Needs and Budget:
Before diving into the design process, take the time to assess your needs and determine your budget. Consider the purpose of your garden room, whether it's a workspace, entertainment area, or living space. Take into account the size of your outdoor space, available resources, and any specific requirements you may have. By setting clear goals and establishing a budget, you can make informed decisions throughout the design process. We recommend setting aside a contingency sum for any subsequent landscaping or interior finishings too.
Understanding:
Photos on a website may be inspirational but research first, then visit a show site to see exactly what is being offered. Posh sheds may look great but many buildings are effectively sheds and as such may have a short life. Alternatively, a well-built building and rot-avoidance base can add value to a home (often more than its cost) and require less maintenance on your part. Ensure you understand any possible need for planning permission or building regulations that may apply when designing a garden room.
Planning the Layout and Functionality:
Create a layout plan that maximises the functionality and flow of your garden room. Consider factors such as natural light, ventilation, and privacy. Determine the placement of windows and doors to optimise views and access to your garden. Allocate dedicated areas for different activities, such as storage, seating, and workspaces. A well-thought-out layout will enhance the overall usability and enjoyment of your garden room. Experienced and knowledgeable suppliers will best help you here on a site visit.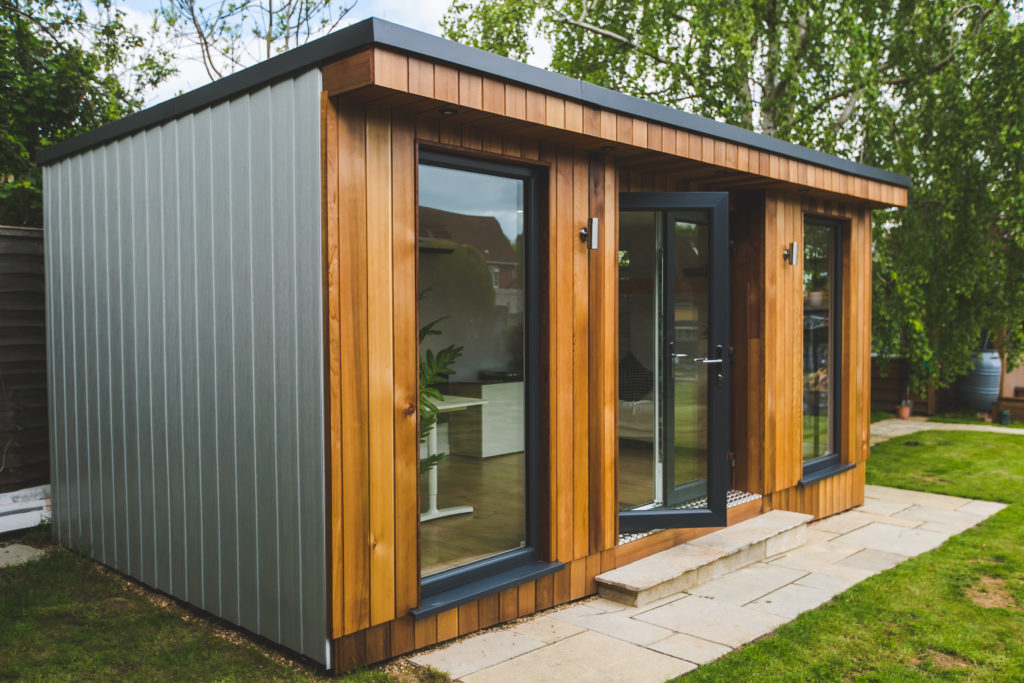 Selecting the Right Materials:
Choosing the right materials for your garden room is crucial for both aesthetics and durability. Opt for weather-resistant materials that can withstand the elements and require minimal maintenance. Consider using sustainable and eco-friendly materials, such as responsibly sourced timber or recycled materials, to reduce your environmental impact. Research the pros and cons of different materials and select those that align with your design vision and long-term goals. At Kingdom Rooms we are committed to creating eco-friendly garden rooms. We use materials and methods that now create cost savings along with huge benefits to the environment including avoiding the use of harmful industry-standard lime-based cement which kills vegetation nearby. From a tidy site and a dramatically reduced carbon footprint to speed and extended building life. Learn more about our environmental initiatives here.
Incorporating Practical Design Elements:
To ensure your garden room is as functional as it is beautiful, incorporate practical design elements. Adequate insulation, heating, and cooling systems will allow you to use your garden room comfortably throughout the year. Consider integrating smart technology for lighting, temperature control, and security. Additionally, ample storage solutions and efficient organisation will help you make the most of the available space.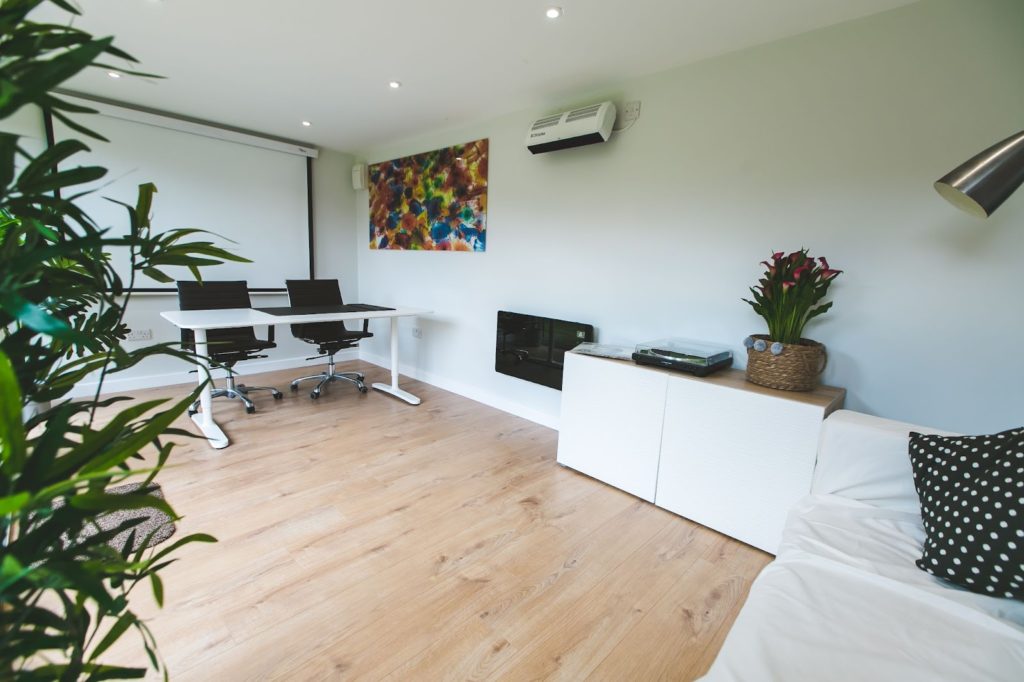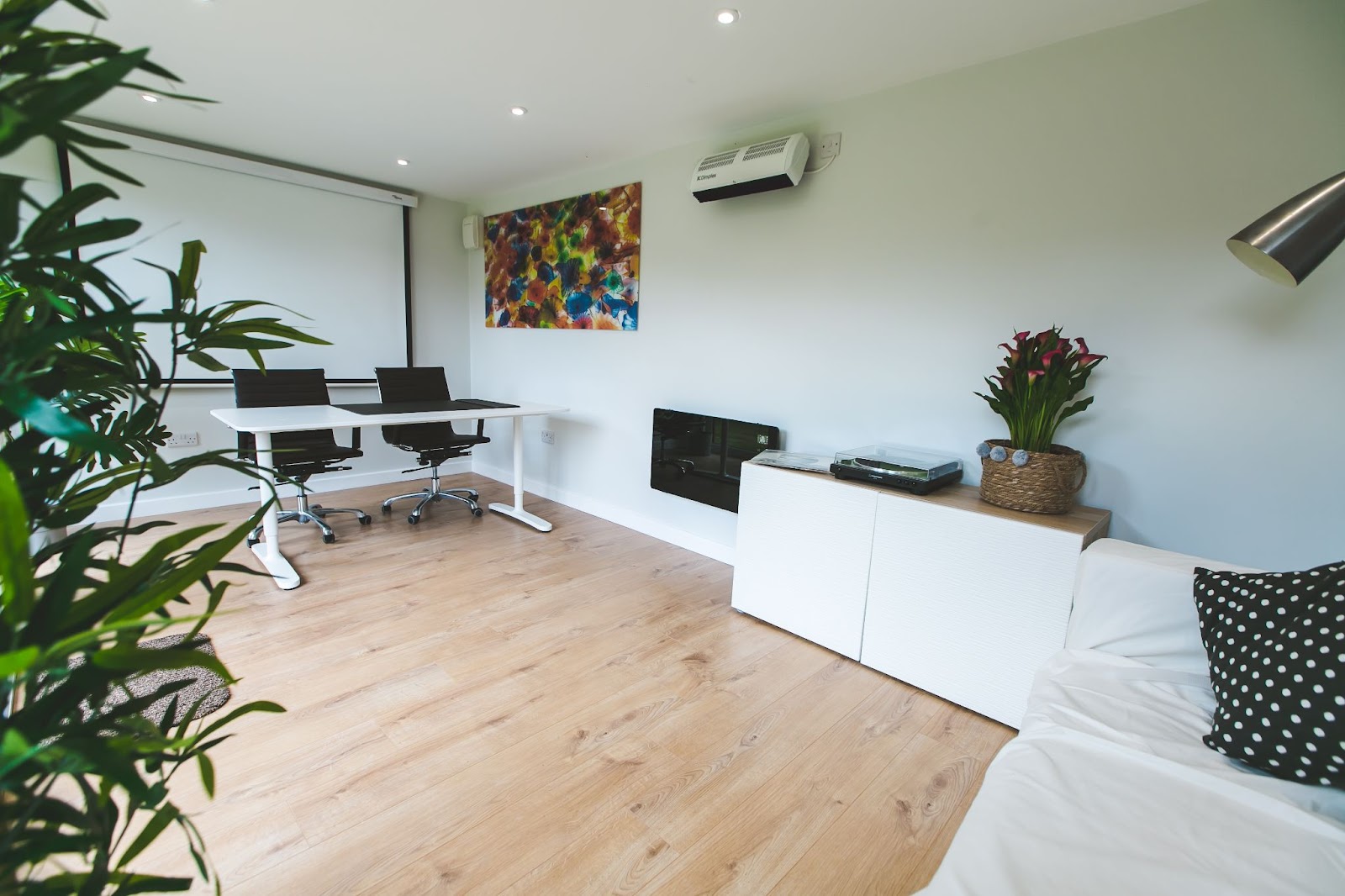 Enhancing the Aesthetics:
Infuse your garden room with style and personality to create a space that reflects your taste and complements your outdoor environment. Choose a design theme, such as modern, rustic, or minimalist, and select appropriate furniture, colours, and accessories. Incorporate natural elements, such as potted plants or a living green wall, to bring the outdoors inside. Pay attention to lighting to create ambience and highlight focal points within your garden room.
Ambience:
Ensuring optimal lighting and maintaining consistent indoor temperatures throughout the year are crucial aspects of a well-designed building. Poorly insulated structures experience sudden drops in temperature when heating is turned off, while they can quickly become excessively hot when exposed to sunlight through windows and doors. These dramatic fluctuations create an uncomfortable living environment. In contrast, buildings with superior insulation not only cost less to heat but also retain heat more effectively. A-Rated glazing, for instance, has the capacity to trap and preserve heat, while certain types of glass possess a 'beneficial G Value,' allowing them to harness additional heat from the sun for free. Moreover, incorporating internal blinds that repel excessive heat from the summer sun enables us to regulate ambient temperatures efficiently, reducing the need for air conditioning in most of our buildings.
Landscaping and Outdoor Integration:
To seamlessly integrate your garden room into the outdoor space, consider the surrounding landscape and how it can enhance the overall design. Create a cohesive transition by using complementary materials, such as matching paving or decking. Add landscaping elements like flower beds, shrubs, or a small herb garden to soften the boundaries and create a harmonious connection between your garden room and the rest of your garden. To ensure the best ground levels, it's best to install paths, decking or patios after the building is sited.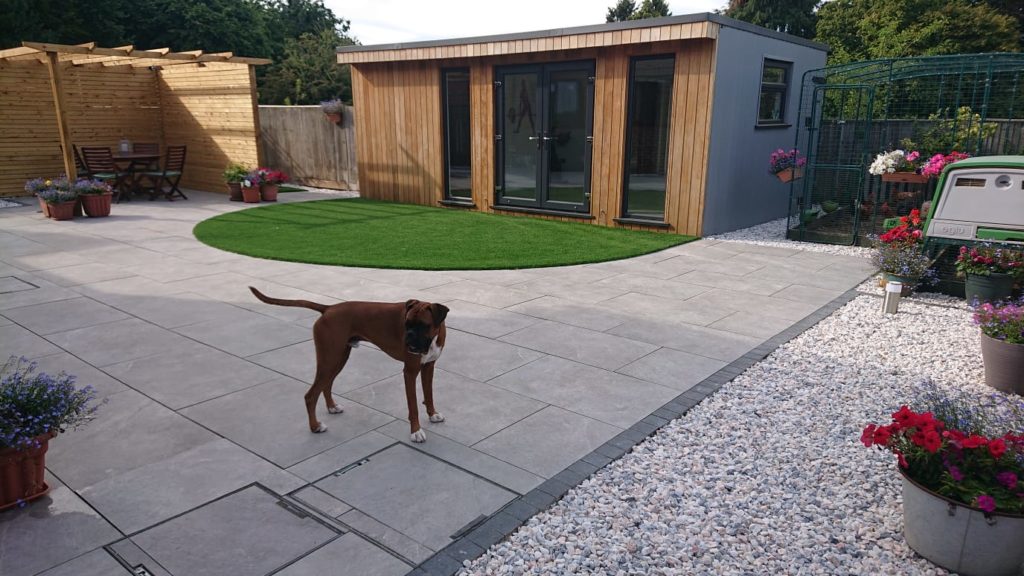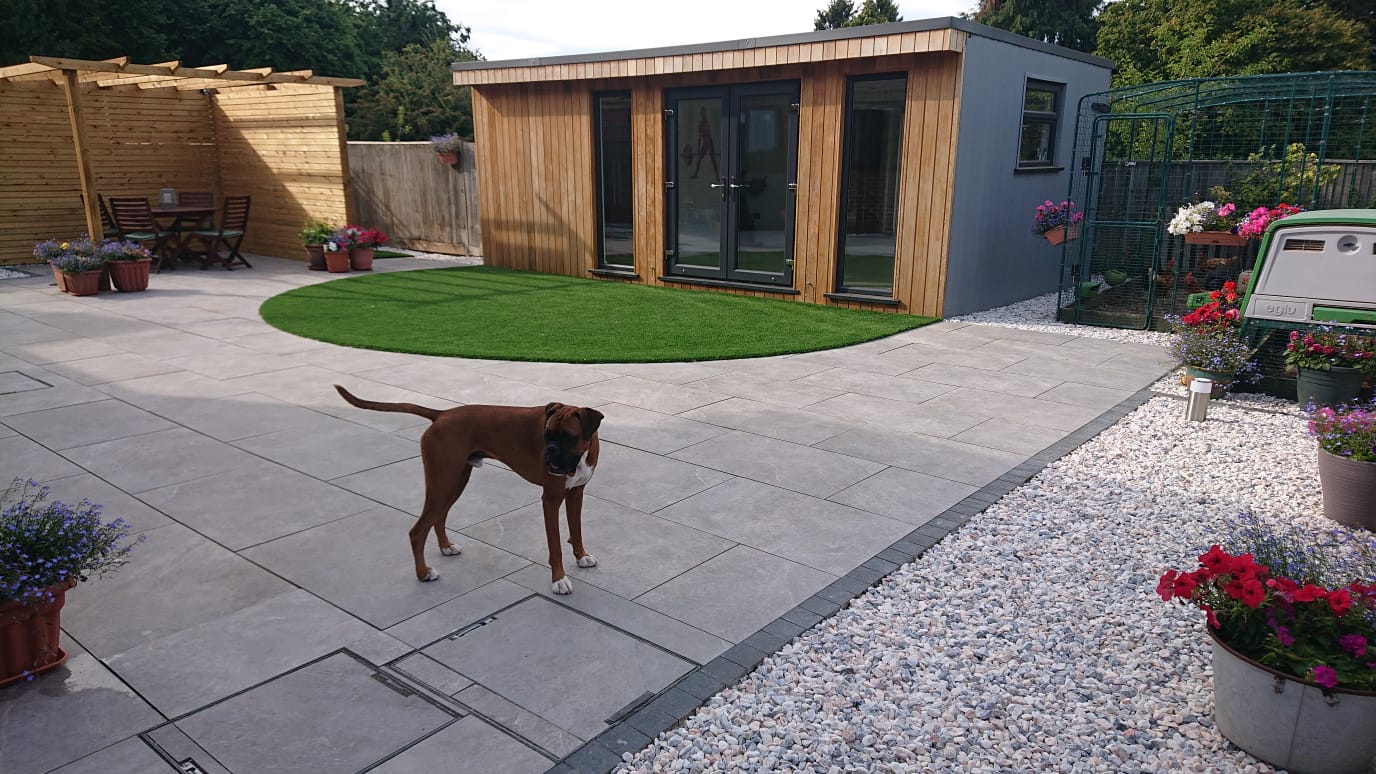 Conclusion:
Designing your dream garden room requires careful consideration of your needs, functionality, and aesthetics. By following this ultimate guide, you now have a solid foundation to create a beautiful and functional space that enhances your outdoor living experience. Remember to plan carefully, select suitable materials, and incorporate practical design elements. With a well-designed garden room, you can enjoy the serenity of nature while indulging in your favourite activities, be it work, relaxation, or entertainment.
Get in touch today so we can help you design your dream garden room.