Gardening is often associated with nurturing plants and creating beautiful landscapes, but it can also be a canvas for artistic expression. Beyond the traditional approaches to gardening, there are innovative techniques that can transform your garden into a living work of art. In this article, we will explore some of these artistic gardening techniques, from topiary art and living sculptures to intricate mazes, inspiring you to unleash your inner artist in the garden.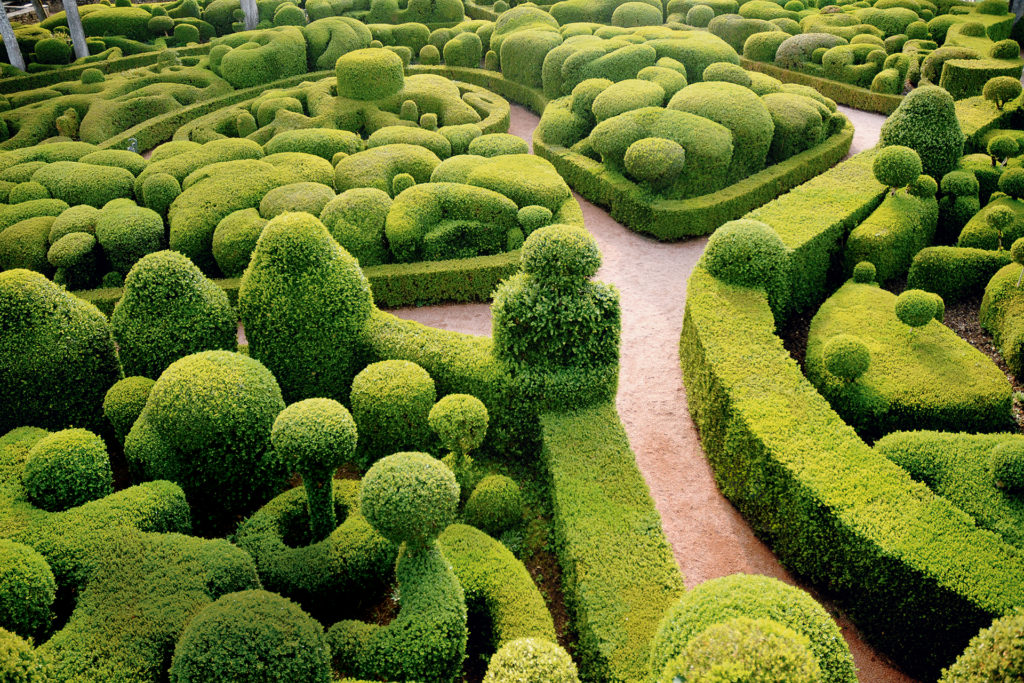 Topiary Art:
Topiary art involves shaping and pruning plants into intricate and imaginative forms. With careful trimming and shaping, plants such as shrubs and trees can be transformed into animals, geometric shapes, or even abstract sculptures. The art of topiary allows you to create living masterpieces that evolve and change with the seasons. It requires patience and skill, but the results are truly stunning.
Living Sculptures:
Living sculptures take gardening to a whole new level by combining plants with other artistic elements. These sculptures can be created using a variety of materials, such as metal frames or wire mesh, which are then covered with plants or vines. By strategically choosing plant species with different colours, textures, and growth patterns, you can craft three-dimensional artworks that come alive with foliage and blooms.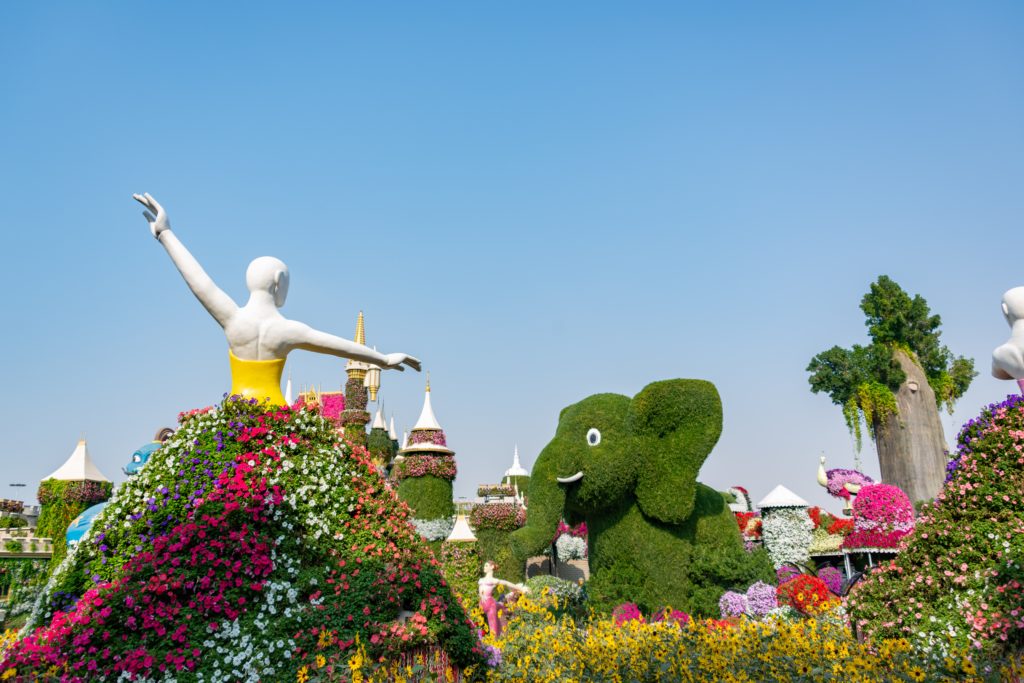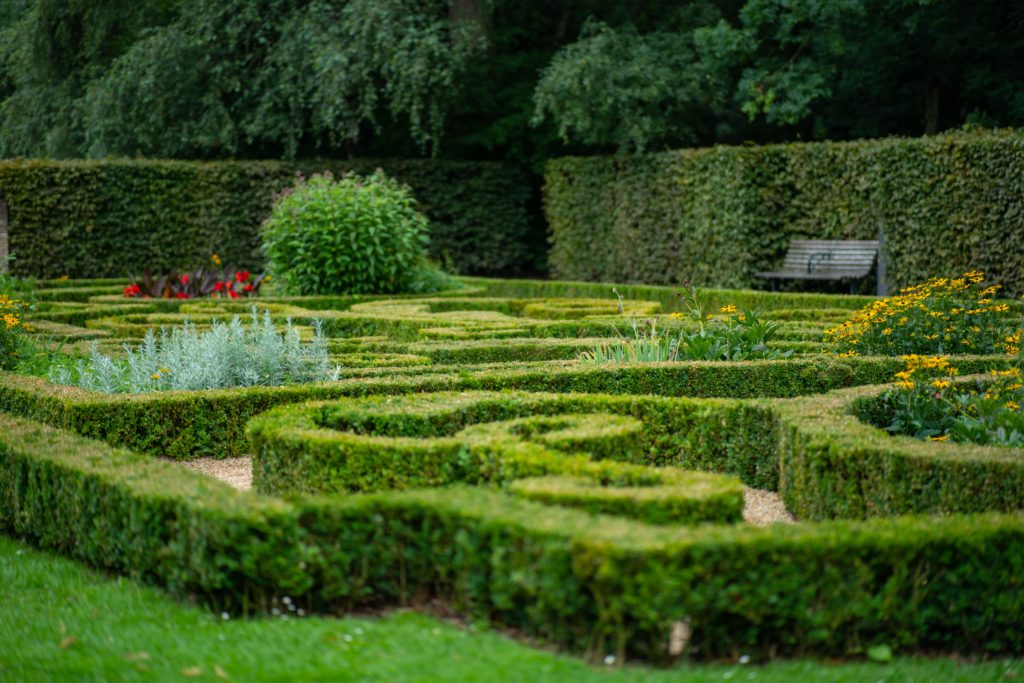 Intricate Mazes:
Mazes have been captivating and challenging people for centuries. Instead of confining yourself to conventional hedges, consider creating an intricate maze in your garden. Use a combination of taller plants, such as hedges or bamboo, to create walls and pathways that twist and turn. Add surprises along the way, like hidden nooks, water features, or sculptures. Mazes can provide a sense of adventure and mystery, making your garden an immersive experience for visitors.
Vertical Gardening:
Vertical gardening is an excellent way to maximise space while adding a unique artistic touch to your garden. Instead of relying solely on horizontal ground space, vertical gardens utilise walls, fences, and trellises to create living art. By growing plants vertically, you can experiment with various arrangements and patterns, creating stunning living tapestries that not only beautify your garden but also provide additional growing space for a wide range of plants, including flowers, herbs, and even vegetables.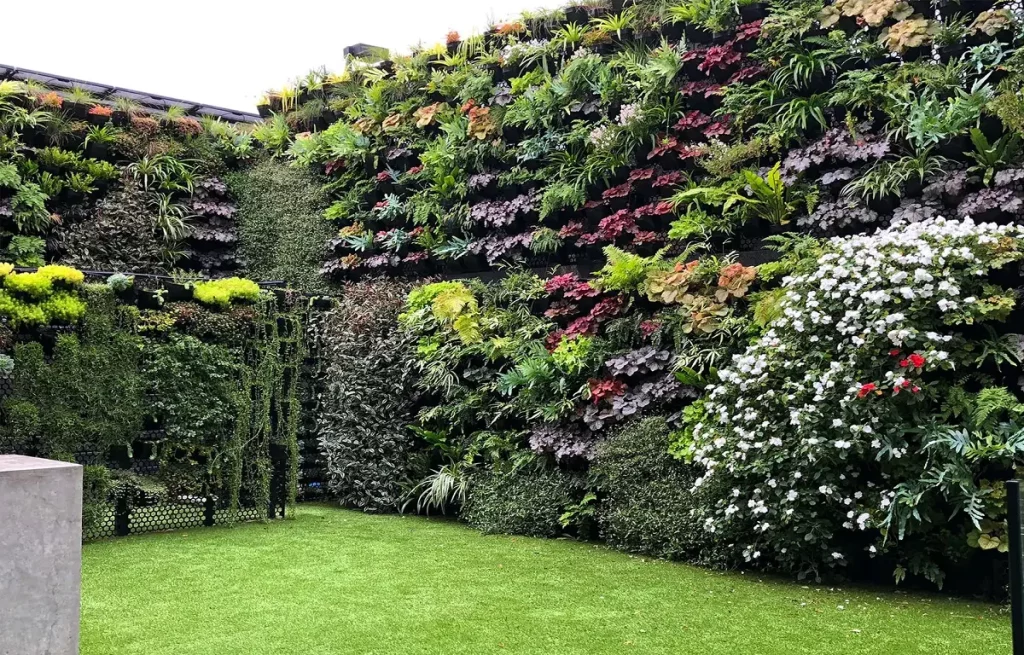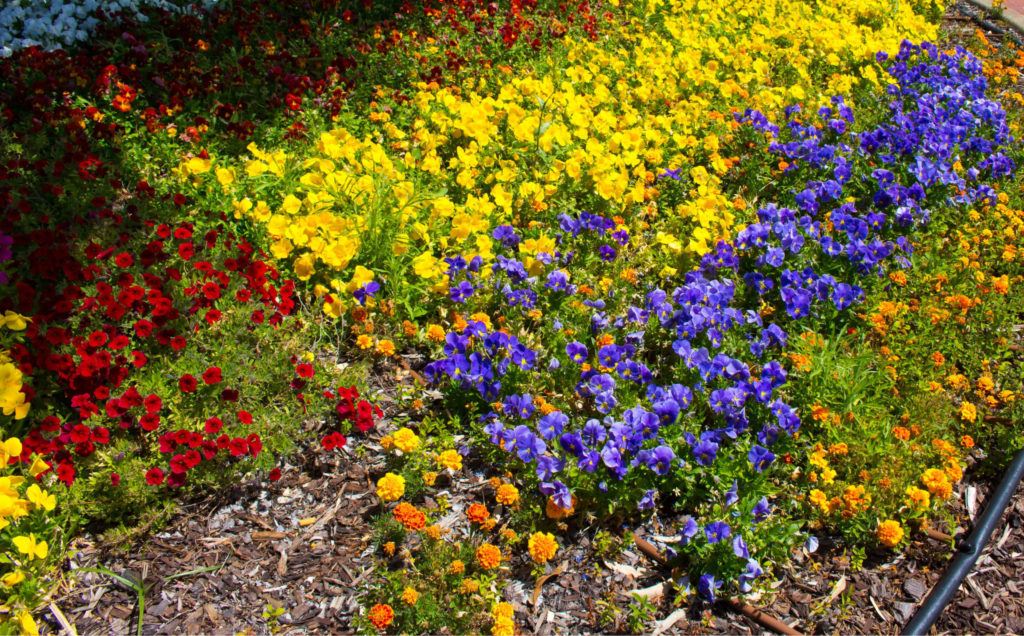 Colourful Patterns and Designs:
Playing with colours is another way to infuse artistic flair into your garden. Consider creating colourful patterns and designs by strategically planting different flowers and foliage. For example, you can create a vibrant rainbow garden by arranging flowers in the order of the colour spectrum. Alternatively, you can create geometric designs using plants with contrasting foliage colours or experiment with colour-blocking techniques. The possibilities are endless, and by using plants as your medium, you can create visually striking compositions that change with the seasons.
Conclusion:
Gardening doesn't have to be limited to traditional landscaping. By exploring innovative techniques such as topiary art, living sculptures, intricate mazes, vertical gardening, and colourful designs, you can transform your garden into a living masterpiece. These artistic approaches to gardening allow you to unleash your creativity and make your outdoor space a true reflection of your artistic vision. So, grab your tools, let your imagination soar, and create a garden that is not only a feast for the eyes but also a testament to the boundless possibilities of artistic expression in nature.
Did you know there are laws when it comes to your garden? Before you pick up your tools why not check out our guide on 7 garden laws you most likely never knew to avoid any neighbour disputes?