Our garden building as summer house is a modern take on the traditional summer house. They can be poorly insulated with flimsy walls, little insulation and single glazing. They provide very basic shelter on a typical British summer day.
We feel this offers poor value for money, especially as many are built directly onto a cold damp ground. This can quickly introduce rot and poor and uncomfortable shelter at the times of the English year we need it most.
Our take on a Summerhouse would be a building that provides a comfortable year round environment. They can be used for a multitude of purposes, then a spectacular open summer space.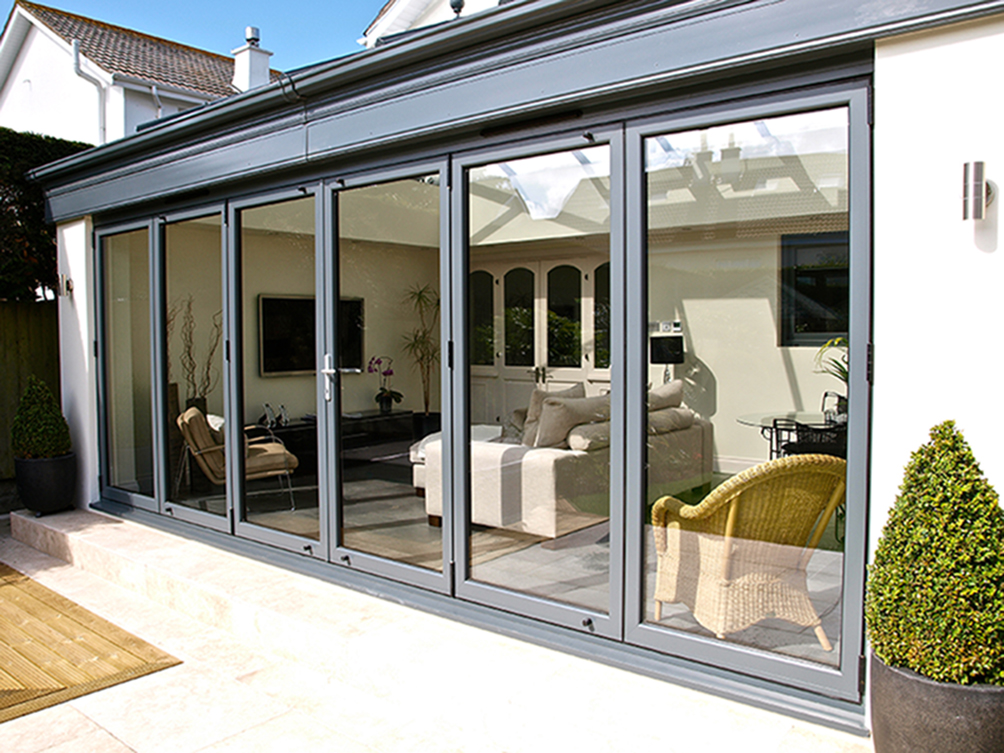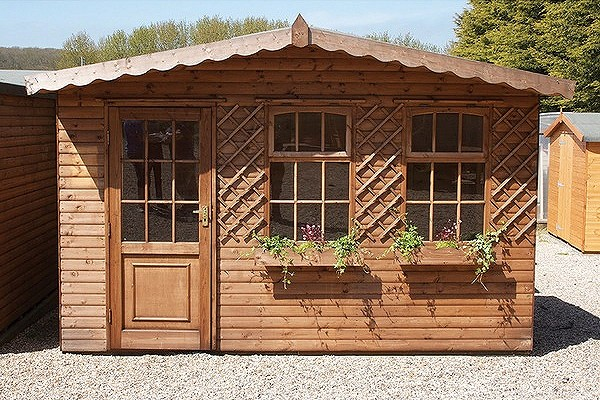 Bi fold doors are the perfect compliment to a modern summerhouse. They open the building into the garden and welcoming any friends and guests alike.
Our doors are all available with ultra low threshold options allowing the easy wheeling out of furniture and BBQs.
Our roofs are substantial with much insulation and internally hidden supports. So we install load bearing supports directly over our large doors to ensure trouble free use.
Double opening French doors in PVC or aluminium are available with Georgian, leaded and astragal finishes. Ideally for creating a transforming cottage affect to our summer houses and posh sheds.
Enjoying that special summer day relies timed gained from choosing lower maintenance products. Composite and PVC claddings, long life Redwood Cedarwood, EDPM rubber roof coverings. You need a building that is elevated off of damp ground. This helps to reduce maintenance needs to a minimum. Modern external cladding options add a contemporary edge.