There are many options to take into account when adding extra space to your home. However, two popular choices for homeowners are garden rooms and conservatories. While both options have many advantages, each one also has distinctive qualities that may make one of them better suited to your needs than the other. In this blog, we will discuss the differences between garden rooms and conservatories and explain why we believe garden rooms are the better option.
What is a garden room?
Firstly, let's define what a garden room is. A garden room is a freestanding garden building designed and built as an independant structure. Whilst materials vary between traditional wood and modern claddings, the better buildings are fully insulated, weatherproofed, and secure structures that can be used for a variety of purposes, such as a home office, gym, music studio, TV and games room. 
This unique extra space can be created at a considerable saving over loft or garage conversions which only change the use of a space and can reult in teh loss of valuable storage.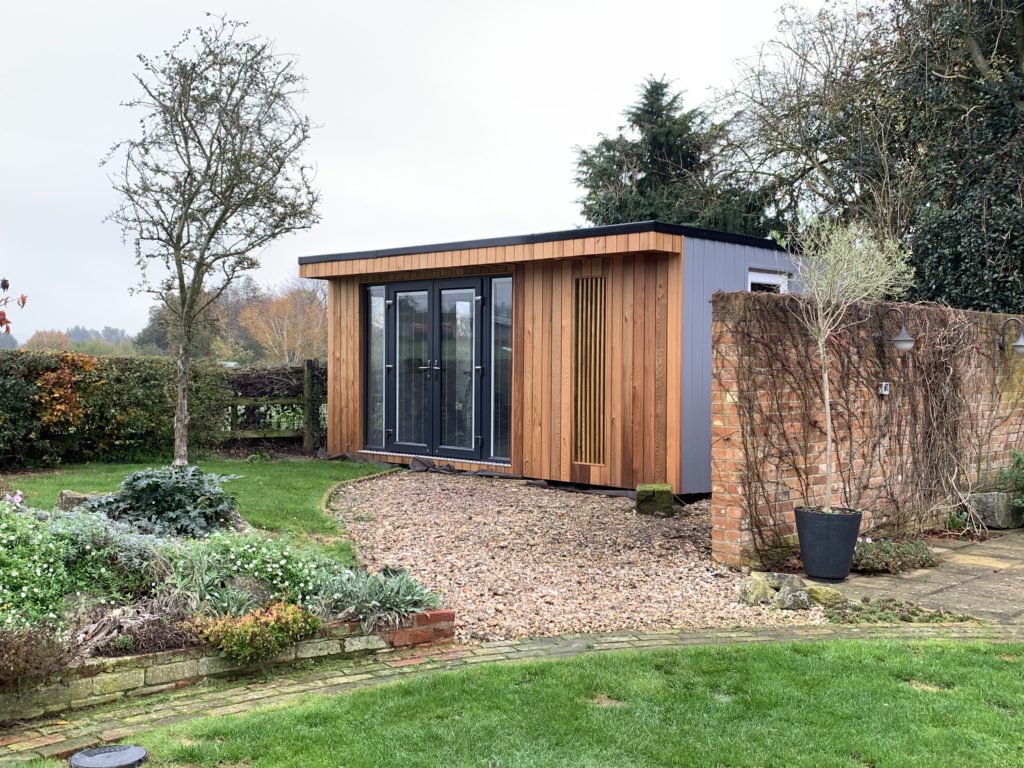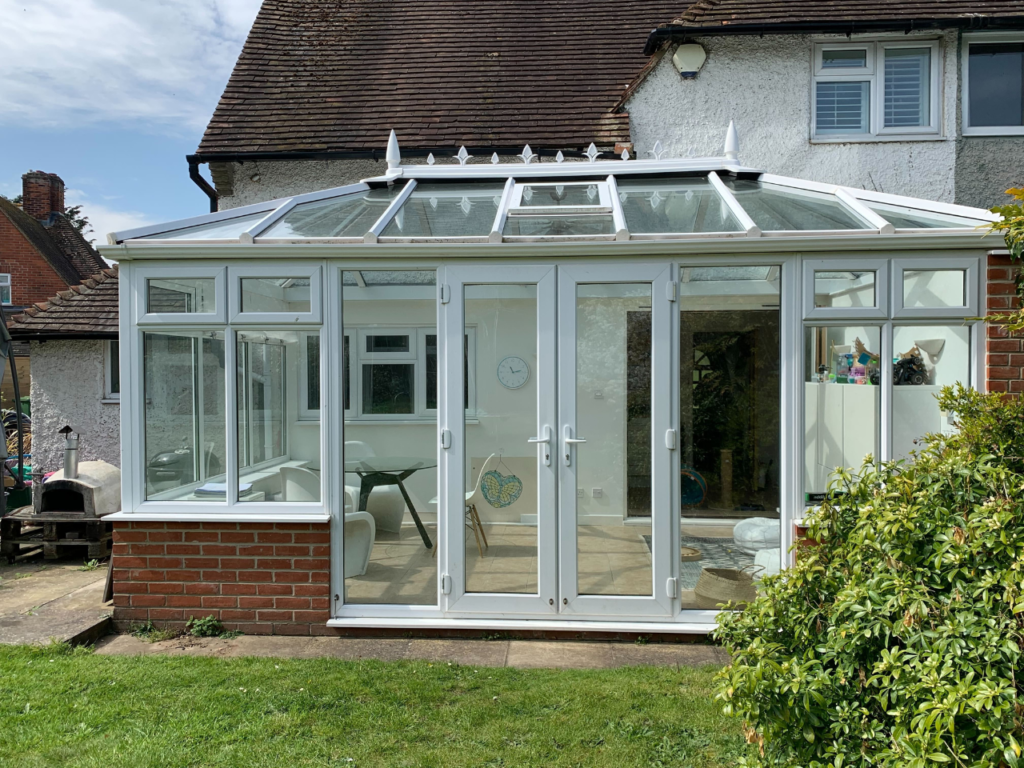 What is a conservatory?
On the other hand, a conservatory is a glass extension that is attached to your home. It is typically made of glass and features a transparent roof, allowing plenty of natural light to flood in. Conservatories were popular in the past, but many people now find them outdated, as they can be difficult to regulate the temperature in, meaning they can be too hot in summer and too cold in winter.
Many homeowners have moved away from conservatories by adding tiled or solid roofs to deal with heat and cold variations. Technically these are no longer a conservatory and can become an extension which then needs to follow Building Regulations rules and then higher build costs.
What's the use of your garden room or conservatory?
Now let's talk about the uses of both garden rooms and conservatories. Garden rooms are incredibly versatile and can be used for many purposes. For example, they make excellent home offices, as they provide a quiet and comfortable space away from the main house. Independantly located, owners often value the seperation between work and home. Alternatively, they can be used as a playroom, gym, or even an annexe. A garden room can be designed and built for whatever your intended use may be! On top of this, with super-insulation, a garden room can be used all year round. In contrast, conservatories are more commonly used as a sunroom when the weather suits and tempreatures are comfortable. You may wish to balance the convienience of walking in straight from the house against a 20 second walk to a garden building. Conservatories can be less versatile than garden rooms and take up valuable space that you may wish to use at a later date for a single or two storey house extension.
How much does a garden room vs a conservatory cost?
The cost of both garden rooms and conservatories can vary greatly depending on the size and specification of the structure. However, on average, a garden room is typically more cost-effective than a conservatory. According to a recent survey by the Royal Institution of Chartered Surveyors, the cost of a garden room is on average around £22,000, while a conservatory can cost up to £30,000 and an orangery considerably more.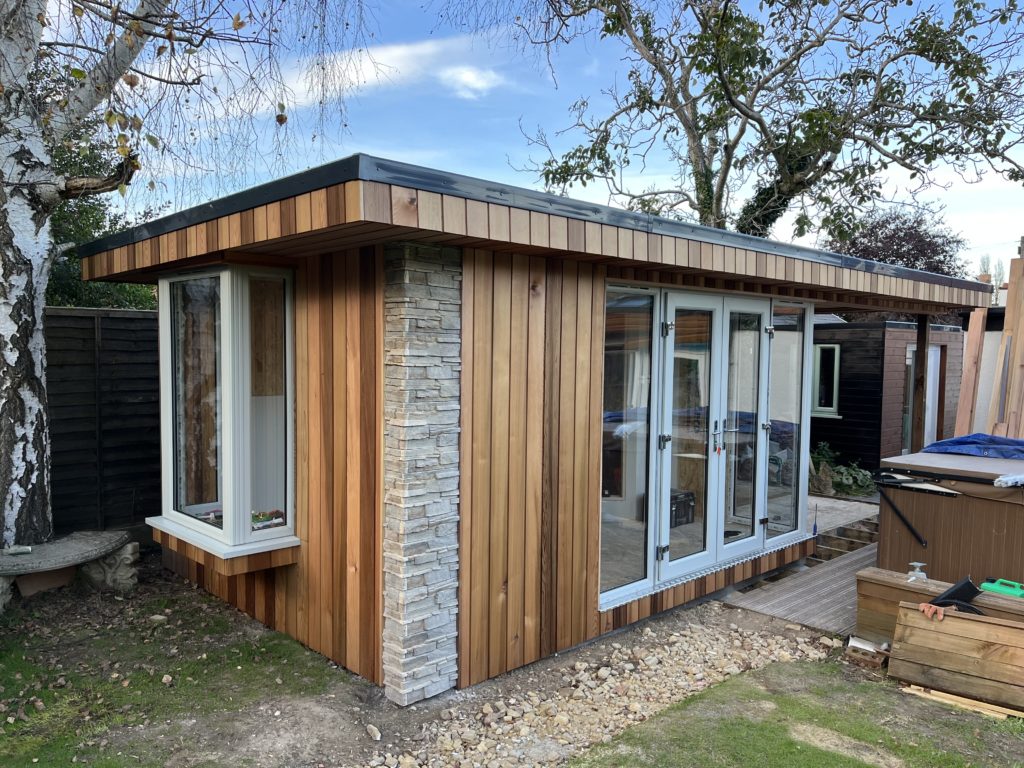 With DIY versions and a wide variety of materials available for both types of building, you can spend less or more. The end result of your investment will then play out in running costs, maintenance needs, the value this building could add to your home and ultimately the finish and how long the building will peform and last.
Does a garden room require planning permission?
Another advantage of garden rooms over conservatories is that they often do not require planning permission, as long as it follows a certain set of rules which you can learn about here. This means that the process of surveying, planning, and building your garden room can be done in a lot less time (and money). Adding a garden building now usually leaves you you option of extending your home later, whilst proving a valuable refuge at times when messy builds take place.
Constructing a garden room vs a conservatory
The process of planning and constructing a garden building can take significantly less amount of time than a conservatory. Most garden rooms take around 2 weeks from creation start to finish. Compared with the average conservatory, construction time should be around 8-12 weeks.
Aside from taking significantly less time to construct, garden rooms also have another advantages over conservatories in terms of building time: they can be constructed year-round. Conservatories, on the other hand, can only be constructed in dry, mild weather, which typically limits the building period to the spring and summer months. This means that if you opt for a conservatory, you may have to wait several months before the building work can begin, which can be frustrating and delay your plans to expand your home.
Building a garden room is also less disruptive than building a conservatory. As we mentioned earlier, a garden room is a standalone structure that can be constructed away from the main house, limiting the amount of disruption to your daily life.
Loft or garage conversion v a Garden Room
Loft and garage conversions may appear convienient but can be very disputive whilst living in a property. Conversions can create beautiful and practical spaces but be mindful. These will result in the loss of what could be handy and valuable storeage space. Garden Rooms usually cost consideraly less with building works kept away from your home, whilst retaining storeage or multi use areas.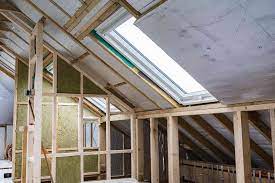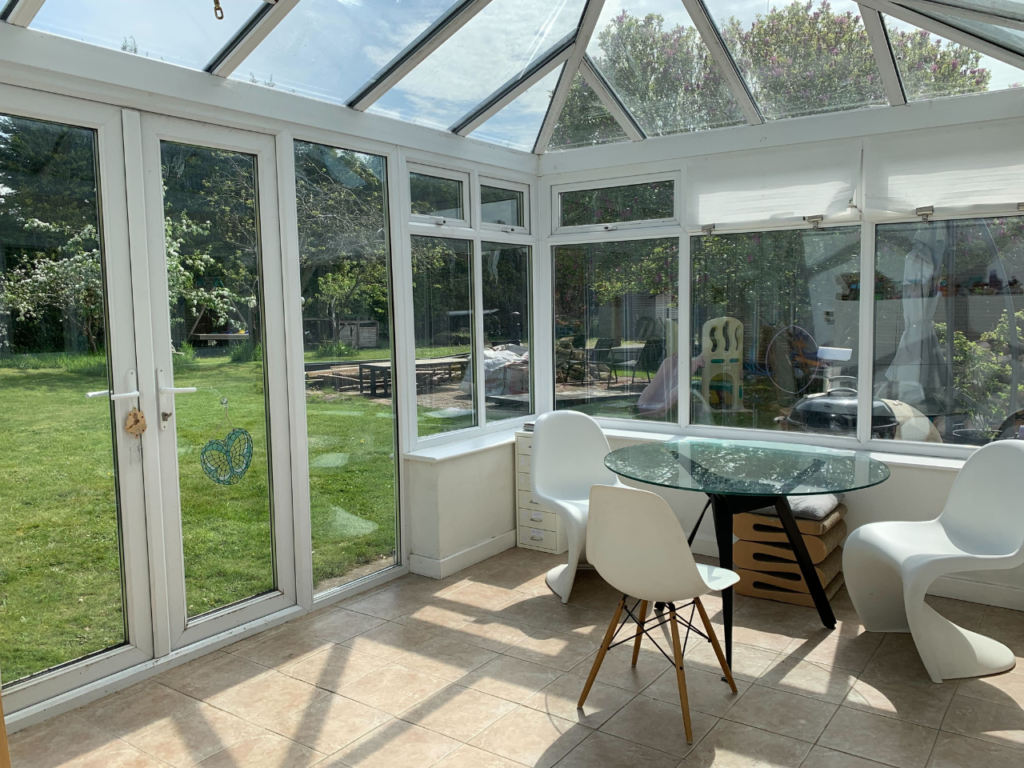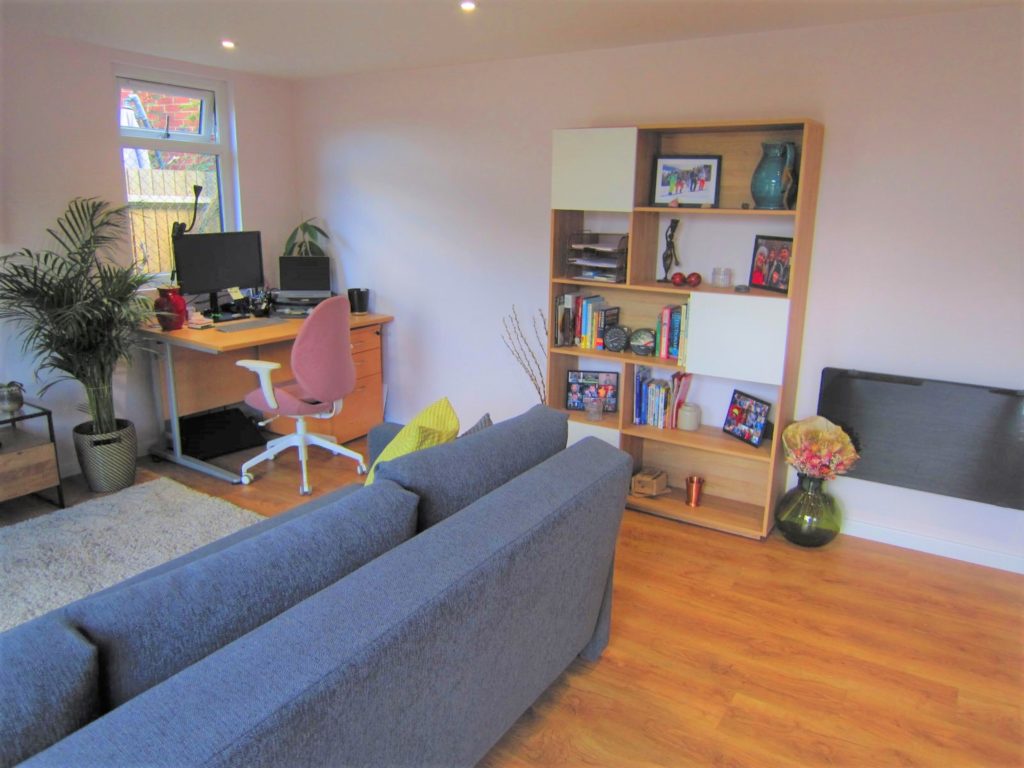 Maintaining a garden room vs a conservatory
When it comes to maintenance, garden rooms have several advantages over conservatories. Conservatories are typically made with large amounts of glass, which means they can be prone to damage and require regular cleaning to keep them looking their best. In contrast, garden rooms are constructed with a range of natural materials that are designed to withstand the elements and other than having to treat the wooden exterior every few years, a garden building requires little maintenance. This means that you can enjoy your garden room without having to worry about the upkeep, giving you more time to relax and enjoy your new space. Additionally, garden rooms are fully insulated and weatherproofed, so they are more energy-efficient than conservatories, which can lead to lower energy bills and less frequent maintenance needs.
Conclusion
In conclusion, while both garden rooms and conservatories offer their unique benefits, we believe that garden rooms are the better option. They are more versatile, cost-effective, and easier to maintain, and do not require planning permission in many cases. If you're looking to add extra space to your home, a garden room is an excellent investment that you won't regret. At Kingdom Rooms, we specialise in designing and building bespoke garden rooms tailored to your individual needs. Get in touch with us today to discuss your project!