Immediatley following the completion of your building you may notice items such as the following which could be a result of drying out, settlement or an excessively damp or cold environment during our build time. Such conditions can affect many types of sustancial build, even house building and should not be seen as a concern.
Cracks to plaster or loose plaster over a screw fixing. Excessively warm days can result in quick plaster drying time which can leave a crack or loose plaster which is easily filled and painted back over. We recommend that you retain spare paint for such areas and are we happy to return free of charge within 6 months to affect plaster repairs.
Rubbing… Our doors are substancial and heavy. You may expereice 'settlement' where a door drops into position and rubs against the bottom or adjoining frame. As coloured frames expand and contract more than white frames, finding a 'mid position' for products can be difficult requiring an additional visit. If this occurrs at any time please request aservice call and we will adjust your doors free of charge under warranty.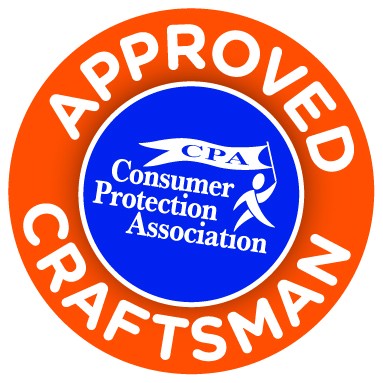 REGISTER YOUR INSURANCE BACKED GUARANTEE NOW Once your building is complete and you have paid your final balances you are able to register your Insurance Underwritten Guarantee. If your order value (ex. extras), is less than £30,000, please complete the registration instructions at the bottom of this page within 28 days.
If your order value was greater than £30,000, we will ask our agents to contact you directly in order to complete the process.
Kingdom Rooms are specifically designed and built for long life. Maintenance on your part is minimal but essential. Your guarantee is included within your original order document.
A light lubricating oil to moving parts on an annual basis, (locks and hinges) will help ease of use. A good principle to apply to the same products in your home.
Use a good quality glass cleaner (not in direct sunlight). Warm soapy water will clean frames whilst specialist paste and solvent cleaners remove stubborn marks. Do not use abrasive products.
Seek specific advice for self cleaning glasses.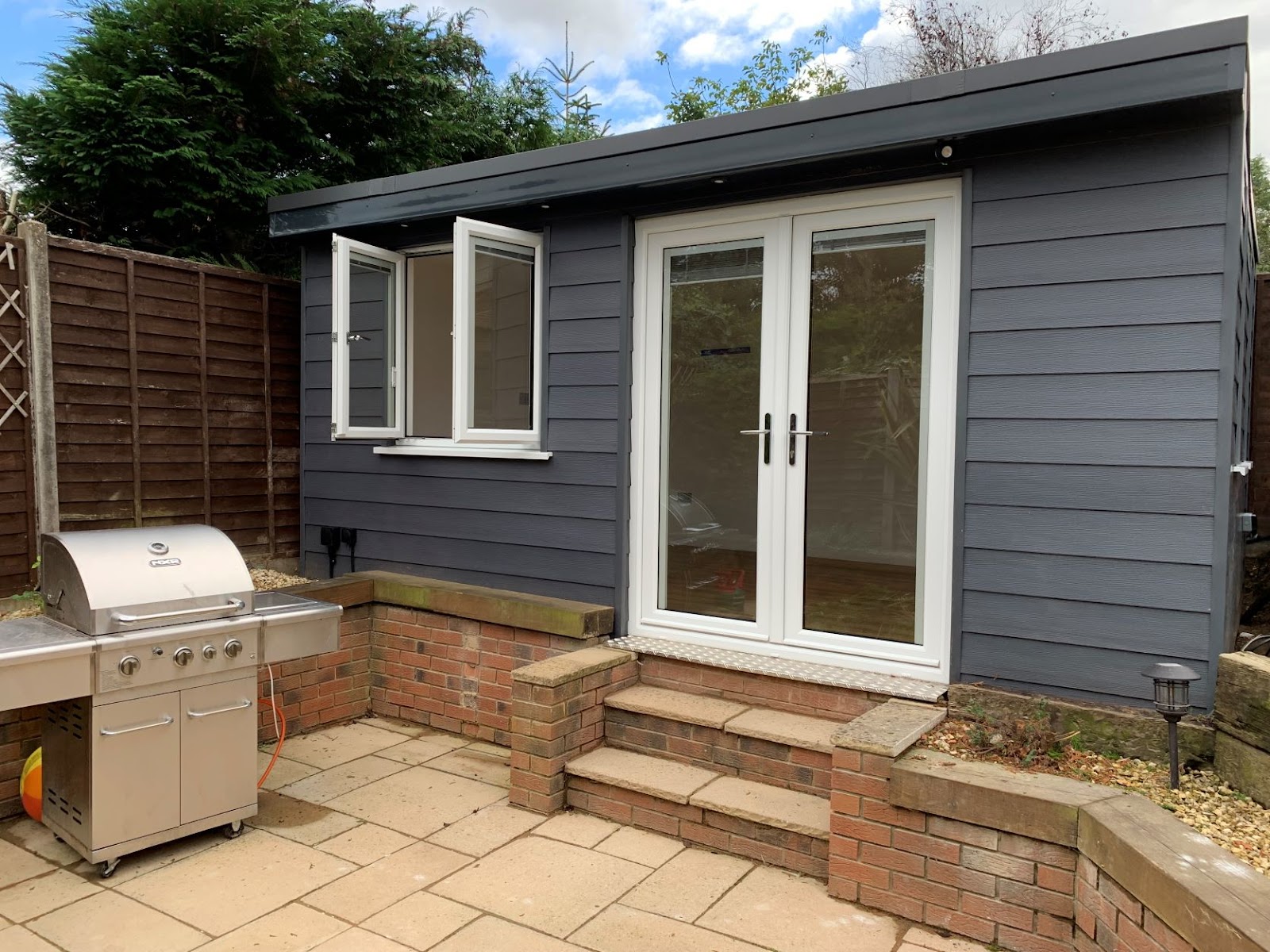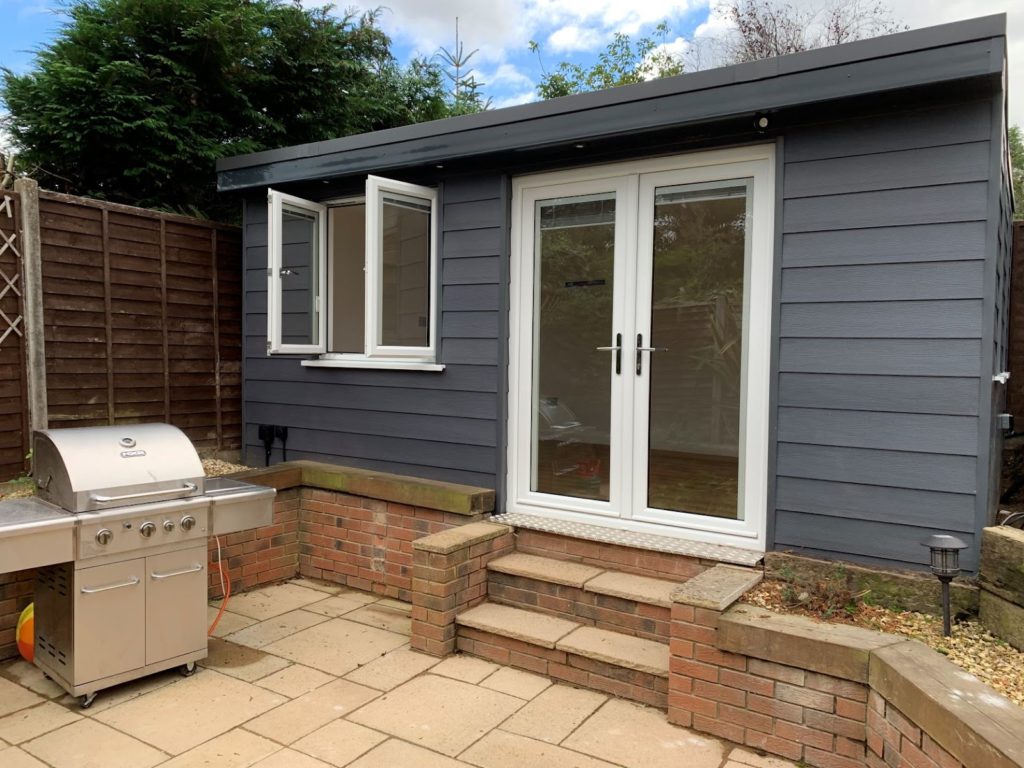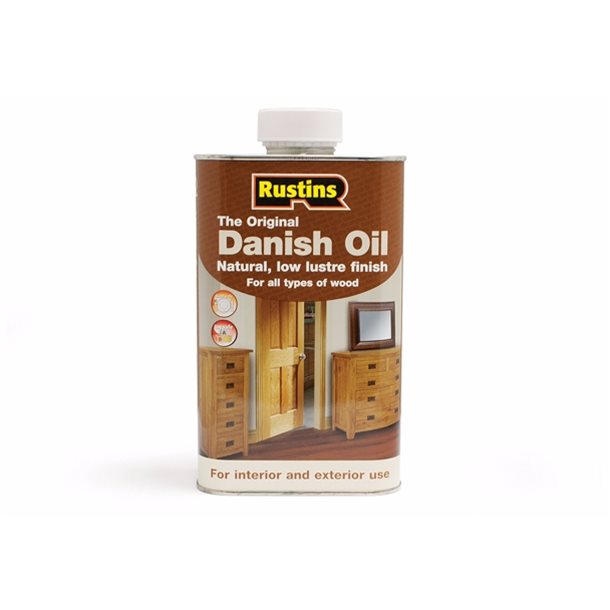 Cladding
Plastic and composite – use same cleaner as window frames. Do not use abrasive cleaners as they can remove coloured surfaces and invalidate warranties.
Oiled Cedar-wood – Wipe clean and when dry apply Rustins Danish Oil. If applying a second coat allow first to dry first. Protect surrounding areas and clean off any oil spill or splashes. We recommend that you apply an additional coat approx 6 months after competion.
Stained or painted wood – Follow manufacturers instructions. Prepare and repair any necessary areas first.
Breathe
Our structure is designed and built to breathe with gaps left beneath the structure and other key locations. Check these on a regular basis to ensure against reduced air flow caused by debris or vegetation growth.
We include trickle ventilation. Open and use these for background ventilation to counter potential humidity.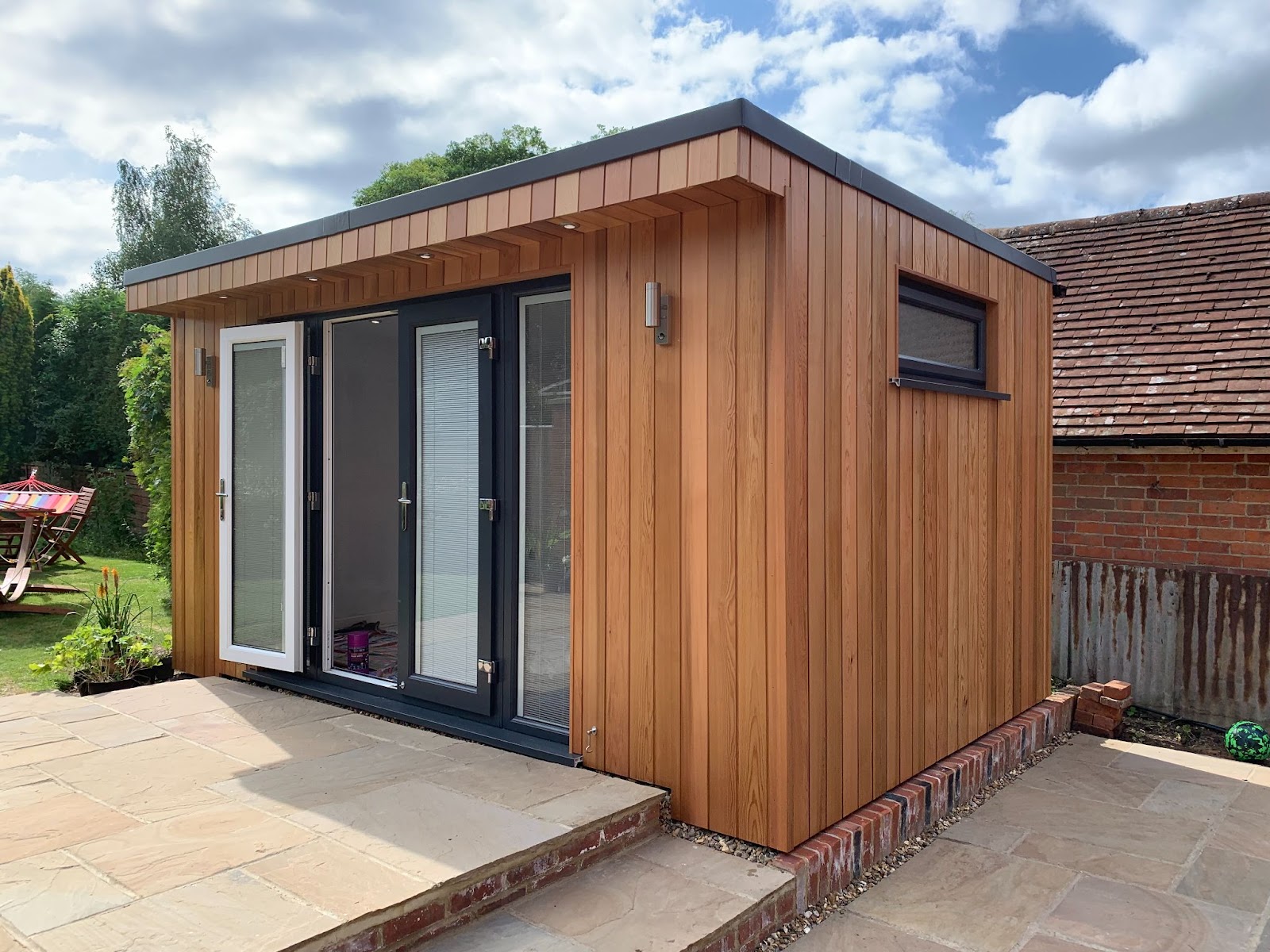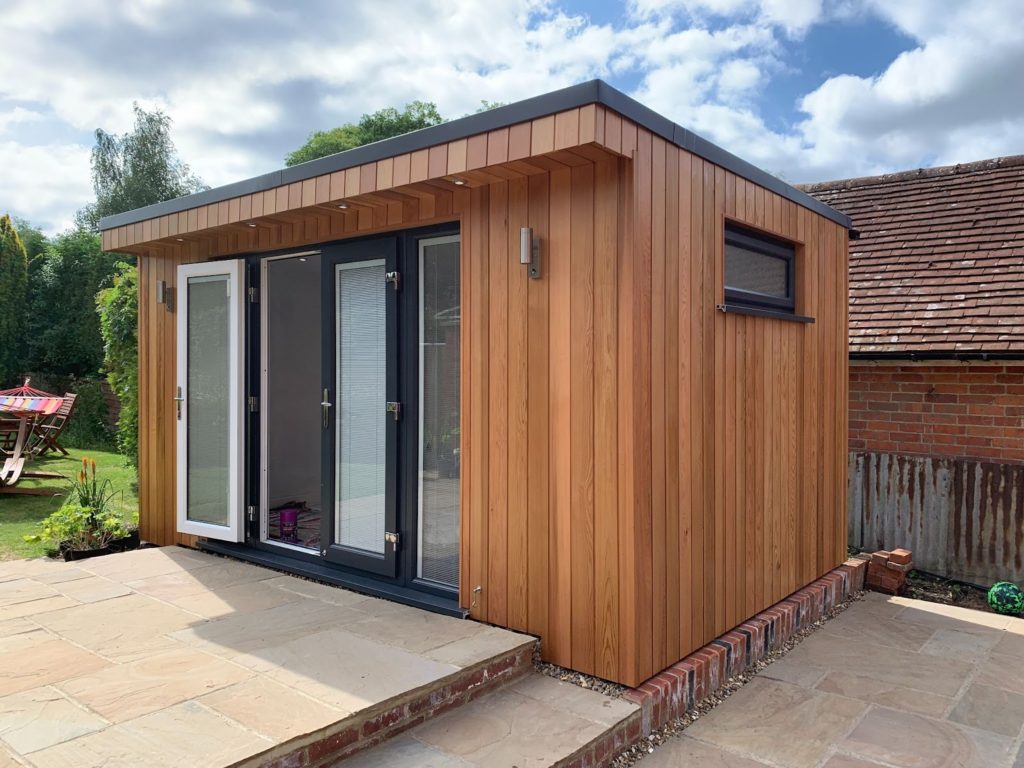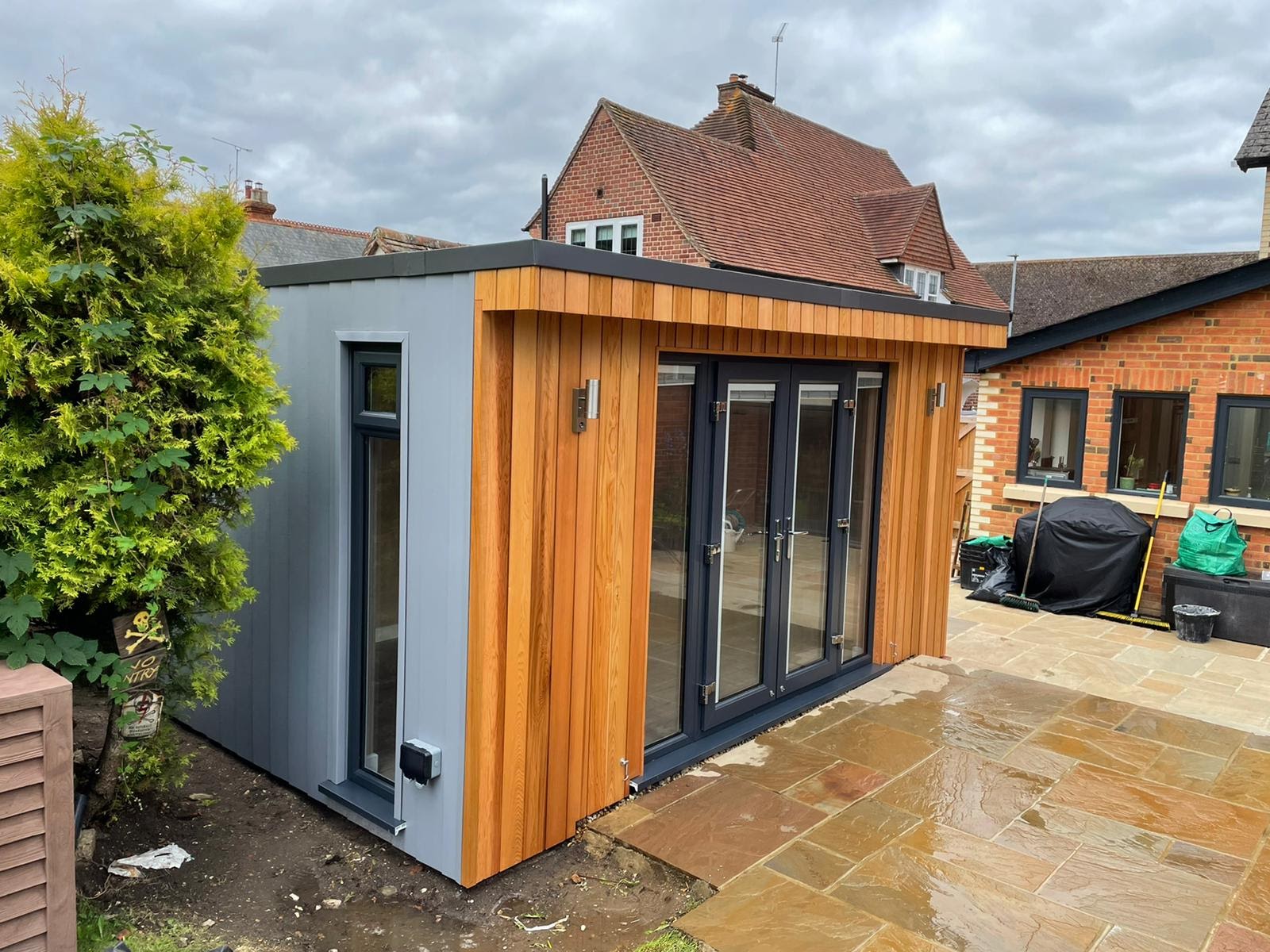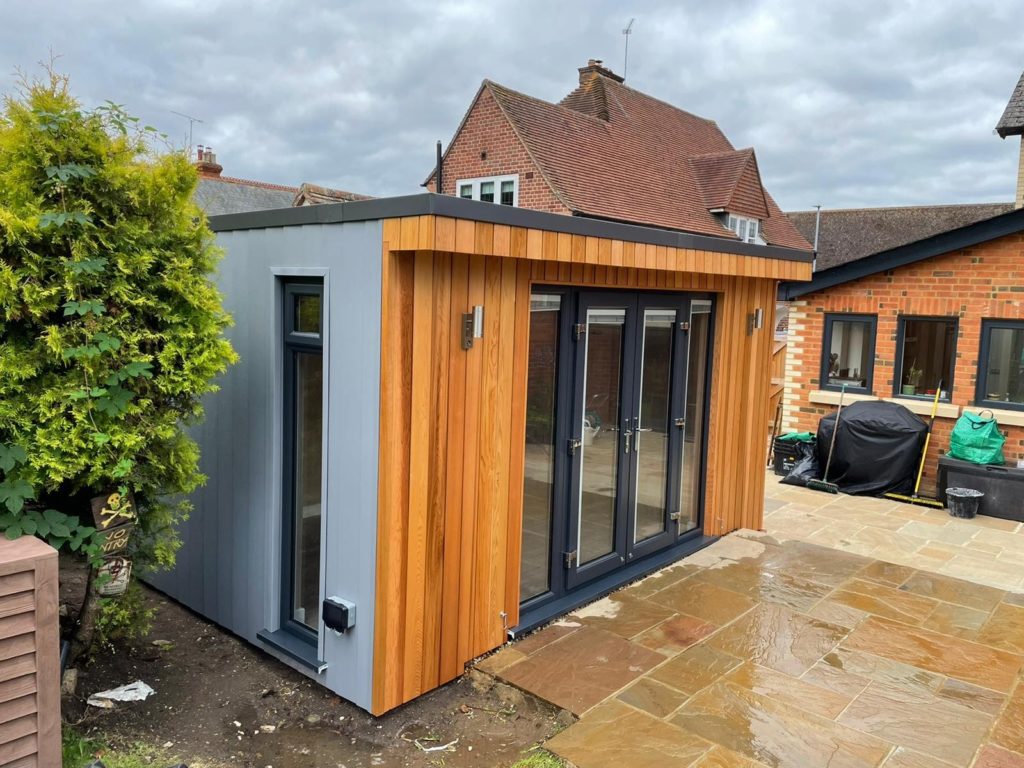 Roof and Rainwater
Clean gutter of debris on a regular basis and ensure against downpipe blocking.
Monitor the area of the outlet of the downpipe. If this regularly becomes sodden we would recommend that you install a soak-away into your garden to direct rainwater water from your structure and base.
Inspect the roof area at least twice yearly. Remove debris and check for damage from falling objects such as fireworks. Immediately repair any damaged area. Check for loose or damaged expansion trims from roof edge.
Use a cleaning agent and not water for laminate floors as excess water can cause damage to laminates and adjoining skirting boards. Use house cleaning products for general surface cleaning.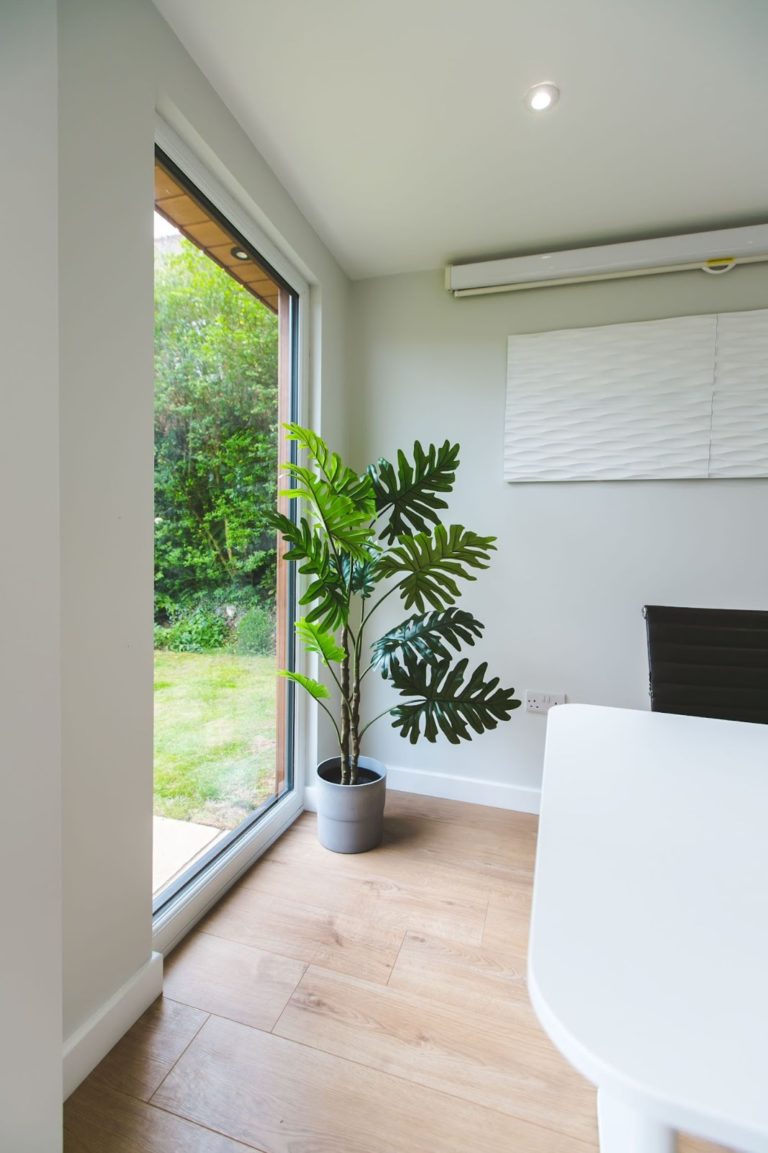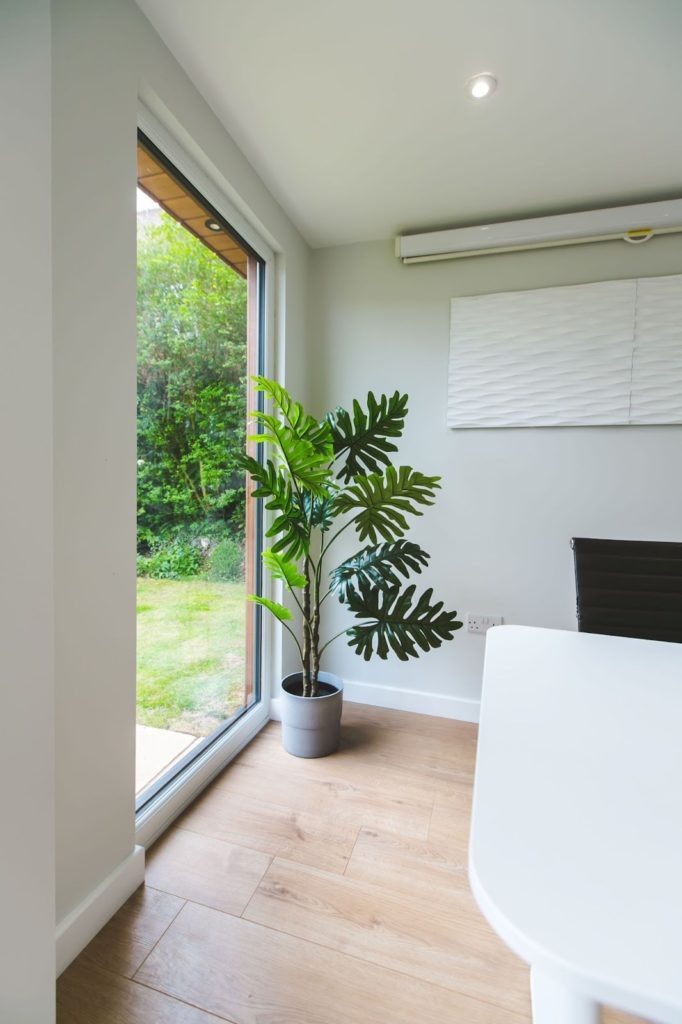 Service Call
We guarantee many parts of your building. Should you experience an issue that requires our attention, please email Info@kingdomrooms.com or call 0118 437 2772 asking for a 'Service Call'.
Kingdom Rooms also offer a chargeable repair service for items such as lawnmower inflicted broken glass replacement.
Follow manufacturer directions when using chemical products.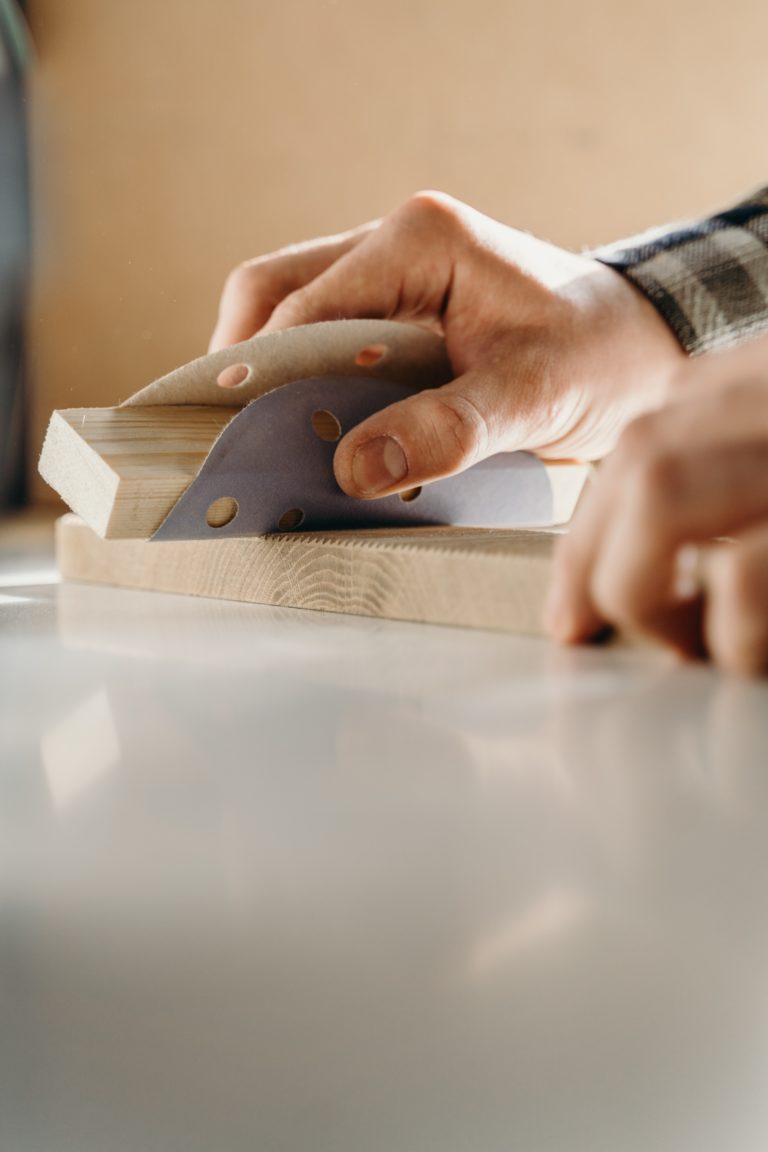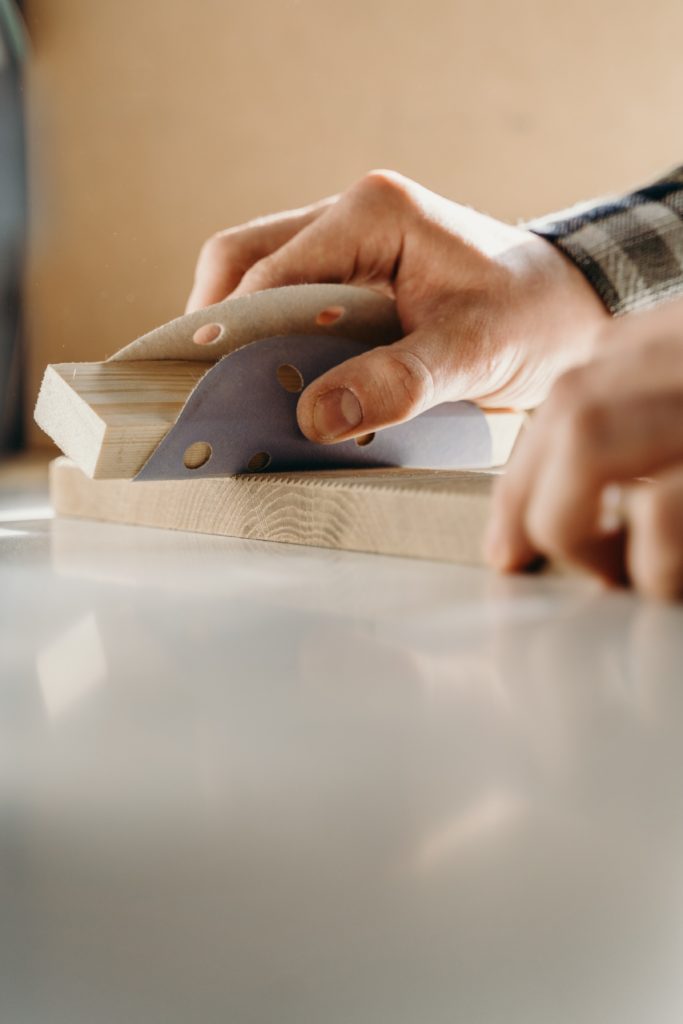 Other Repairs
Our timber claddings may suffer an ocassional dent or scuff over time. Sanding down the timber and reapplying a stain, oil or paint will suffice whilst approved external wood fillers can be used for natural or damage cracks or deeper damage.
Minor surface damage to PVC and aluminium can be 'touched in' with a colouring pen or approved paint, whilst more extensive damage can be repaired by experts such as the Plastic Surgeon.